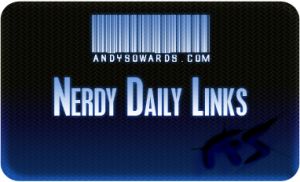 Happy Tuesday! A Little behind today, but no worries! Go check out your links!! The Nerdy Web Development and Design Links are still coming daily! So check them out and pass them on! Bless you all!
Web Developer/Designer Resources, Tips, Tricks and Inspirations!
Nicely Done! Paper-cut Illustrations!

Awesome CSS Grid Builder!

Great tips for increasing user interface design skills!

More toys to tweet with.

Beautiful Street Photography!

Really Thin Buildings! Love looking at Japanese architecture!

Some really good speeches in here!

Quick and easy way to seperate trackbacks from your comments in wordpress

Throw the shoe at George Bush – see how many times you can hit him!

Top 3 Twitterers in each country in the world!! Congrats to @adbert!

Awesome Geeky Presents!

Consider this, before buying a laptop

Day 10!! Nice stuff

Most Useful Photoshop Tutorials of 08! Awesome!

Cool Logo Design Inspiration!

New Week! Happy Monday! Hope you are all rested because I am sure you have a lot to catch up on today! The Nerdy Web Development and Design Links are still

Add Twitter ID field to your WordPress Blog

Leopard style folder stacks on windows! Nice!

Really nice Warm Designs!! Awesome!

Keep your Techy Readers coming back for more!!

Nice Interactive PDF form tutorial!

Awesome Vector Resources and Tutorials!!

Sell. Anything.

New Week! Happy Monday! Hope you are all rested because I am sure you have a lot to catch up on today! The Nerdy Web Development and Design Links are still

A Great and Funny Read.

Cool wordpress Notifier for your mac!

quick PHP script to monitor your site status

This is crazyness. Hip Hop Covers in LEGO!

JavaScript limitations every programmer should learn! Good stuff!

So when you design something for your client, who really owns it?

Grunge style in Modern Web Design! Nice Examples and some resources to boot!!

Nice! Modularity is key.

This is a truly great post with some Truly great speakers!! Must See!!

Great look at some redesigns and re branding of identities

Great look into photo restoration workflow if you have never tried it before!

Now thats an expensive Picture Frame.

The Nerdy Web Development and Design Links are still coming daily! So check them out and pass them on! Bless you all!

Really great X-Mas wallpapers!

The Nerdy Web Development and Design Links are still coming daily! So check them out and pass them on! Bless you all!

Really artistic stuff.

How Designers promote and Brand themselves!

Another week, another great "Best of" From Arbenting

This is definitely great advice to heed when it comes to creating Call to Action buttons.
If you like this, You'll love These.