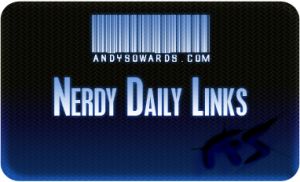 Monday is back again! So Soon! Prepare for the week ahead with some daily link inspiration and resources! Now Get your Daily Nerdy Web Development/Design Links!!
Web Development/Designer Resources, Inspirations and Entertainment!!
Stellar Space Explosion Tutorial!

awesome E-Commerce Website Designs!!

Awesome presentations for web developers!

Awesome greasemonkey scripts you shouldn't browse without!!

LOL design process. GREAT

Good questions to ask your social media expert!

Quick and easy WordPress tricks!

Really awesome wordpress themes!

AWESOME Time Lapse Photography!!

Tons of awesome Textures!!

Awesome Textures on these Web Designs!!

Some Accordion Scripts you might like for your next project!

another great collection of the best of last week!

Submit your own color ideas!

List of the youngest bloggers!

Good read about the people that SHOULD be on twitter!

awesome read for getting your new internet company noticed
If you like this, You'll love These.