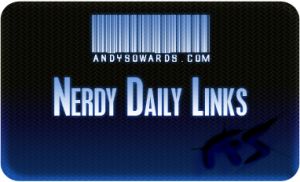 The weekend is here! Hope you are enjoying it! To reward you for the week well done, here is a ANOTHER HUGE POST of Inspiration, resources and content! Hope you enjoy! Now Get your Daily Nerdy Web Development/Design Links!!
Web Development/Designer Resources, Inspirations and Entertainment!!
Awesome sites to backup your DATA FREE!

Cool and easy to use captcha scripts! (even though everyone hates captcha)

So whats your pick? Agency vs. Freelancer – Discussion

SEO TRAFFIC! Increase it!

LOVE 404 pages like this

NICE BOLD FONTS!

Twitter tools for your tonsils!

THIS is how 3 columns should be done

Convert your Icons! NICE!

Really cool game concept! nicely done

SO MANY WP RESOURCES!

really sweet and useful icons!

Awesome guide to going freelance!

Free twitter eBook – No catch!

WANT THIS GAME

Interesting method to backing up your database

Nice Tribal Designs!

That was quick!

This framework rocks

Great read for PHP gurus

Using TEMPLATE for HTML/CSS – Good read

Google Drawings? NICE

GREAT Tools for seeing how cool you and your site are

Social media the new pagerank? Most likely

Security tools to have! Nice roundup

Good tips for Artists on Twitter!

Awesome blogs with GREAT UI RESOURCES

Awesome CSS Dev tips with FIREBUG (my fav ff plugin)

Keep up with the Trends man!

Great site that gives Designers/Developers Credit!

More awesome tips for MySQL

Nice Audi 8 Review from Guy Kawasaki!

Great resource for photographers

Create the perfect Portfolio – Weekend project!

Awesome discussion for freelancers

EXCELLENT READ for programmers!

Awesome Shopping cart flash game LOL

Content principles! Very nice

GREAT Reasons to participate in Social Media for Anyone!

Nice tool for twitter productivity

Good tips for building a community!

Awesome look at how a large MYSQL Database is handled

Good discussion of freelancer service plans
If you like this, You'll love These.