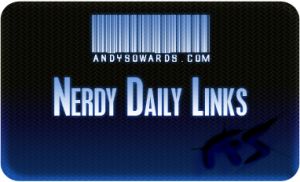 Its Friday!! TGIF! I know we all have a TON of stuff to do today, so I tried to keep todays nerdy links list small enough so that you can take a bite out of it and then power back to your work! Enjoy! Thanks everyone for all the love and support, I appreciate you all! Now Get your Daily Nerdy Web Development/Design Links!!
Web Development/Designer Resources, Inspirations and Entertainment!!
New iPhone OS being previewed on March 17th! NICE!

Great concrete texture backgrounds!!

KILL IE 6 – Brilliant!

Awesome part 2 of the Working with remote clients post

Great list of CSS/JS techniques for Form elements!!

More Awesome CSS Designs in this gallery

Tons of awesome CSS Resources

GREAT 3D Resources!!

Awesome ways to display content in wordpress

Future of search = Twitter

Awesome CSS Framework that is highly recommended in the development community

New to twitter? Must Read

Really beautiful nature inspired web sites!!

Huge list of Vector Brushes!

Awesome Mac Desktop Wallpapers!!

Awesome stop motion video of a designer using Illustrator

No bye bye for IE

Great read for anyone developing on MySQL databases – you should know this

Great tips for web designer bloggers

Gmail for Voice! I like that

10 things to know about wordpress

Next iPhone needs to step up the camera
If you like this, You'll love These.