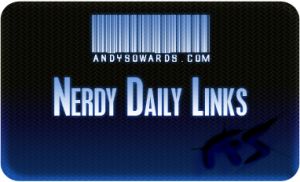 Happy Monday! Ready for the week ahead? How bout you warm up with todays Daily Links?? Thanks everyone for all the love and support, I appreciate you all! Now Get your Daily Nerdy Web Development/Design Links!!
Web Development/Designer Resources, Inspirations and Entertainment!!
Great tips for using twitter to find work!

Great examples of photo manipulation – inspirational

Want to go to CSS Heaven? Gotta follow the commandments – GREAT READ

Tons of cool tweeters that will follow you back

Great read for freelancers – Don't be a whore! – Don't get taken advantage of

Awesome Typography Wallpaper Tutorial!

Awesome purple websites – very spectacular collection!

Awesome tutorial – Looking at FLIR to use ANY FONT YOU WISH

Inspirational and fantastic hand-drawn effects in web design! Nice!

Awesome Illustrator Video Tutorials – This will get you up to speed FAST

Amazing technique for spicing up your Images with CSS and .png's

Awesome Free apps for the Mac!

New Twitter Directory – User Powered

Inspirational Video Game Art
If you like this, You'll love These.