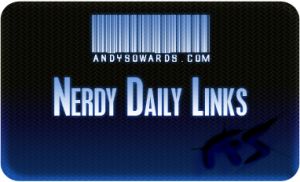 Happy Sunday! Today is relax day, so short and sweet nerdy links post! Enjoy them and Enjoy the day!! Thanks everyone for all the love and support, I appreciate you all! Now Get your Daily Nerdy Web Development/Design Links!!
Web Development/Designer Resources, Inspirations and Entertainment!!
Some great layout design tutorials

Great tools to help you streamline your development

Awesome Illustrations!!!

GREAT CSS Resource! Huge list

Great read for bloggers – fast blog posts

Fast and easy jQuery plugin for Photo Galleries

Good read – Why you should use #hashtags

Great read – Google, look at apple

Newly re-designed and awesome, check it out! Good design blog

Awesome TEMPLATES!! Free!

Awesome lecture on Advanced jQuery!

Get the new iPhone beta firmware now! FREE!

Some awesome designers on Twitter!

Great tips for Linking!

Good read for adding PHP variables to your CSS
If you like this, You'll love These.