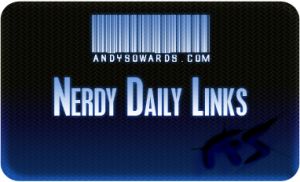 This week is turning out to be a busy one as well! But never fear, relaxation is here! I have rounded up some awesome links that have some AWESOME resources! Anything from brushes to textures, and fonts to tutorials! A little something for everyone, So check out todays links and pass it on! Thanks!! Thanks everyone for all the love and support, I appreciate you all! Now Get your Daily Nerdy Web Development/Design Links!!
Web Development/Designer Resources, Inspirations and Entertainment!!
Interesting read about macs being hacked

Nice read – good things about Dreamweaver CS4

Great interview with CEO Of Envato

Awesome layout tutorials

SWEET Guide to printing apparel

Awesome read

SWEET CSS Nav techniques

STUNNING examples of info visualization

Awesome giveaway!

Oprah killing twitter?

LOL funny read

Excellent read about UI Design and UX

*drool* awesome phone.

HUGE Resource for icons

Awesome Resources for backgrounds!

sweet simple php form script

Great read – alternative php syntax

Awesome jquery plugin for Selecting areas on images

sweet technique

Awesome Icons!

Freaking awesome ways to power your PHP with Multi-Tiered apps

Awesome twitter mashups

Amazing resources – Must Have!

Fantastic FREE Sans Serif Fonts

Amazing. How will this affect our web apps?

Excellent list of things you need – Programmers

Great ways to protect your rep online

Great list of Ways to share images on twitter, also try virl.com

Freaking useful SQL hacks

Awesome cheat sheets!!

Oprah Pwnt

Hilarious spam subject lines

awesome home office hacks!

Awesome WordPress Themes!

Adobe wants flash on TV's
If you like this, You'll love These.