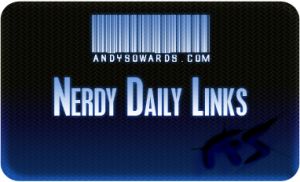 Awesome weekend! Had some great family time at the zoo! Today Daily links are back with some great CSS Posts! So check out todays links and pass it on! Thanks!! Thanks everyone for all the love and support, I appreciate you all! Now Get your Daily Nerdy Web Development/Design Links!!
Web Development/Designer Resources, Inspirations and Entertainment!!
Great look at different approaches

Never overlook the little guy!

Good look at developing/designing for the iPhone

Great iPhone apps for productivity!

Quick and easy read about the CSS Padding problem

Get the news out about your blog!

Always hard to follow everyone back, this is a good read

Good way to make the most out of those characters!

Great read for freelancers – or those thinking about freelancing!

More awesome 404 Pages!

Dang, Great tips I need to try right now!

great way to communicate with more than just your language

Awesome photography – Stunning.

Good read – get retweeted

Good way to get retweeted – new site launch

Excellent places to get a job as a freelancer

Great e-book to have, blogger templates = PAIN

Some great inspiration from the web last week 🙂 – Great roundup

Awesome places for Designers to search

Get rid of those old DM's

Awesome brush collection!

Great video by my bud @iamkhayyam – Follow friday is dumb

Awesome people in the design industry, great read

Awesome jQuery Slider tutorials

Awesome grungy and splattery brushes
If you like this, You'll love These.