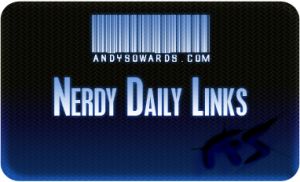 Hope everyone enjoys these links and hope you are having a great weekend!!! Thanks everyone for all the love and support, I appreciate you all! Now Get your Daily Nerdy Web Development/Design Links!!
Web Development/Designer Resources, Inspirations and Entertainment!!
AWESOME transition effects

New fuel site launched!

AWESOME business cards!

Stunning Graffiti Artworks!!

A good look at the raw AJAX

Awesome grid-based designs!!

Cool list of wordpress plugins!

FollowFriday out of hand?

I made it into the Web Designer Mag!!!

Dang, google = BANK

Good points on SEO 'ing your WordPress themes
If you like this, You'll love These.