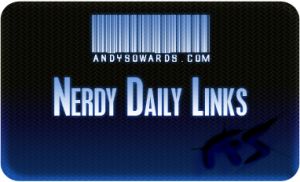 Great monday so far! Hope you are all enjoying it! Todays links will inspire you in many different avenues! Hope you enjoy it and pass it to a friend! Thanks everyone for all the love and support, I appreciate you all! Now Get your Daily Nerdy Web Development/Design Links!!
Web Development/Designer Resources, Inspirations and Entertainment!!
Awesome Designers from the Design Community

Awesome Planet Icon Set Tutorial – Photoshop

Awesome List of Design Conferences!

GREAT FF Add ons for Web devs!

AMAZING Deviant Art Web Design Layouts!!

WP Plugins that save your bacon

Good freelance advice for recession

Tweetdeck for FriendFeed?

Some awesome logos!!

Great JS Navigation Techniques! – Inspiration

Tips for the twitter noobs!

Great look at 3d shapes in PS

Great ways to get more out of your 140 characters

Awesome interview with Founded or LinkedIn

More awesome jQuery powered sites

Great PS Masking tutorial to change colors of objects

Pizza hut being pwnt by social media

Great Selections in PS – Tips & Tricks

Great tutorial – Ajaxing buttons with status changes

Good look at the sites that love to fail

Wow, Twilight font!

Great roundup of the best from the web in May

Stunning Serif Fonts!!

AWESOME Logos using negative space

AMAZING Illustrated stuff!

Quick tip for Saving InDesign CS4 files as CS2
If you like this, You'll love These.