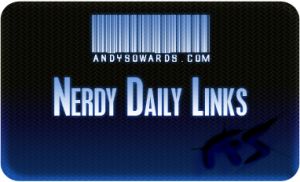 Happy Tuesday!! Todays links will inspire you in many different avenues! Hope you enjoy it and pass it to a friend! Thanks everyone for all the love and support, I appreciate you all! Now Get your Daily Nerdy Web Development/Design Links!!
Web Development/Designer Resources, Inspirations and Entertainment!!
Oh man. Think of the possibilities. Damn you apple!

Awesome sites keeping you in the web related LOOP!

Awesome Illustrative Headers!!

Awesome WP Photoblog themes!

Good RSS tips

Awesome Wallpapers!!

Do these things before watching star trek LOL

Crazy uses for iPhone camera!

Awesome Adobe CS4 Demo short

Interesting Fantasy Creature in Mist tutorial – Photoshop

Awesome Logo Inspirations!!

More awesome Photo Editing Actions for PS

Awesome jQuery on this site

Awesome FF Add ons for Designers

Code PHP on the go! – interesting service

Excellent Resource for .htaccess files

Animated PNG's!?!?

Cool iTunes history video

I demand a recount!

Hate Captchas? We'll good.

Cool robotic spider tutorial

Great contest! Win 3 free licenses for Fanurio software

Awesome flash tutorial – xml dynamic guest book

Good read – use twitter how you want

Awesome read for stalkers LOL
If you like this, You'll love These.