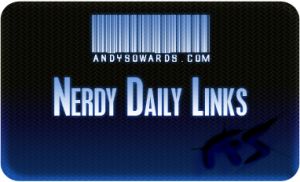 Wow busy week already! Its Tuesday! Sorry for the lack of nerdy links yesterday, had a lot of stuff to catch up on, so hopefully you will forgive me! Because Today I have rounded up a ton of GREAT Logo Design Tips/Tricks/Tutorial links for you! Hope you enjoy todays post and pass it to a friend! Thanks everyone for all the love and support, I appreciate you all! Now Get your Daily Nerdy Web Development/Design Links!!
Web Development/Designer Resources, Inspirations and Entertainment!!
Awesome read – create a twitter stream about anything!

Sad but true facts some people can't comprehend and don't understand why they aren't getting followers

Tons of photoshop resources!

Great sites for designers to go to!

excellent read – logos and the psychology behind the colors

Great apps for Designers and Devs!!

Great resource for drupal nuts!

Microsofts attack at google basically – give it a try

Great read – Brands and Commodities

Great interview with Karl Swedberg – jQuery related

Excellent logo design tutorials!

Great tips from logo design experts

Awesome wallpapers!!

2nd part of an awesome tutorial – design and code a site from scratch

Good read for beginners to HTML

Excellent data visualizations!!

Awesome wood textures!

Awesome twitter tutorials on YouTube

Good tutorial for using codeIgniter

Awesome Mayhem PS Tutorials! Destruction!!

Great news for flash programmers

Excellent Font and Typography tools

Does your site need one of these?

Another great jQuery tutorial

Excellent jQuery form validator

Awesome Tunage! Windows errors never sounded so good!

Interesting post, check out the flashBros stuff!

Excellent photography!

Another funny post from tremendous news!

Interesting app lets you learn more about your followers

hilarious bing.com related pic – at least the ads are relevant

Great beginner theming for wp!

Great directories for more twitter friends!

Great file manager scripts!

Great read, always a tricky subject styling absolute elements

Nice tutorial for creating a WP Plugin

Great read – the technologies shaping social media!

Awesome look at Google Wave
If you like this, You'll love These.