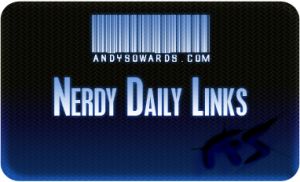 Hope you are enjoying the weekend! Here is a list of links to keep you busy through the rest of it! Hope you enjoy todays post and pass it to a friend! Thanks everyone for all the love and support, I appreciate you all! Now Get your Daily Nerdy Web Development/Design Links!!
Web Development/Designer Resources, Inspirations and Entertainment!!
More awesome sites this week!

Awesome candy bar illustration tutorial – Realistic!

Excellent sites of the week!

Freaking awesome Infrared Photos!!

Great read for tethering iPhone

Awesome look at the iPhone 3G S, this thing is all over the place

Freaking Sweet Zombie Illustration tutorial

New CSS Gallery

Sweet Textures!

Awesome Recursive loading class for loader apps in PHP

This was a funny read on music copyright law

Interesting Ad Management Plug-Ins and Tutes for WordPress

Great comparison of modern browsers

Good read for Advanced jQuery users

Excellent resource! Lots of tags for testing your CSS Styles 🙂

Awesome site that checks your entire site for spelling errors

This is ridiculous, no job is worth giving up your 'social life'

Interesting debate here, great read!

Awesome Text Based Logos!! – Inspiration

Excellent read if you want to Resell hosting

iPhone is already stripping down and showing its inner goodies!

Didn't know we had a gang sign!!

Freaking excellent resources for designers!

Interesting article about Mobilizing feeds!

Awesome reasons websites can have a high bounce

Great ways to improve your Typography on WordPress

Interesting design conference coming up!

Awesome video showing 3G S vs 3G web speed
If you like this, You'll love These.