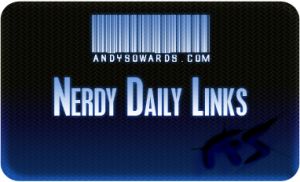 Happy Wednesday! Todays post is HUGE!! If you couldn't tell by the title, there are a ton of great links here here for jQuery and WordPress junkies, Even some great interviews and UI/UX stuff for you to tear into! Hope you enjoy today's post and pass it to a friend! Thanks everyone for all the love and support, I appreciate you all! Now Get your Daily Nerdy Web Development/Design Links!!
Web Development/Designer Resources, Inspirations and Entertainment!!
Awesome read on Graceful Degradation or Progressive Enhancement, whatever YOU call it

WOW, the future is here.

This post kicks ass

pfftt like im not one already? Keeyah!

So true.

Fantastic Performance tips

NICE map of the world for Geeks

Be sure to checkout my Freelancer Interview guys!!

Thanks!!!

More excellent Photoshop site mockup tutorials

Cool scroll animation using jQuery

Cool user effect checklist

AWESOME jQuery Plugins!!

More fantastic Business Cards!!

Beautiful Photography in Motion

Pretty sweet jQuery plugin

Fantastic 3D Graffiti Art

This is a great step by step post

HAHA The mustache takes the cake

Awesome Web Interface Designs!

These are VERY SEXY and Inspirational!

Excellent tools for WP Theme Development

Amazing Metallic Textures – Metal Textures, brushes

Interesting jQuery Page Peel Plugin

Excellent and Complete WP Blog Design Tutorials

Handmade fonts

This movie is going to be creepily beautiful.

Fantastic Fonts for Logo Design

Cool Soc Med Icon Pack! – White Icons

Excellent post on UI Design Patterns trending

FANTASTIC INTERVIEW

Excellent read – An Awesome Designer preparing for his speaking engagement

Excellent read on creating a WP Theme

Great series on Colorful User Experiences part 3

Awesome typo/graphic poster collection!!

some SLICK slider examples
If you like this, You'll love These.