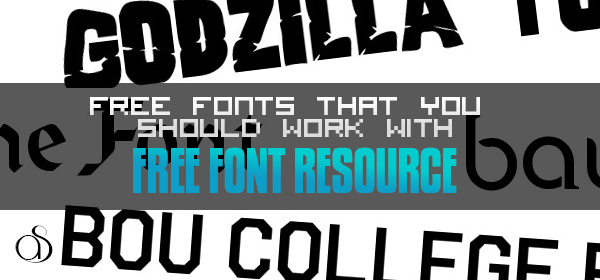 Creativity manifests in the smallest details that often go unnoticed, but they make a huge impact on the viewer. Such details are fonts, whose importance in visual arts is undeniable. Sometimes using the right font can sell more than the content of the message, provided you have a good palette of choices.
The people behind ffonts got the message, since they provide a number of visually pleasing fonts for their visitors for free. You can test them, download them and then use them to give an artistic touch to your content. You don't have to work in creative businesses to need this kind of service, making pranks or writing thoughtful messages to your loved ones in a nice manner is enough to be a target audience for them.
Ffonts.com provides hundreds of free fonts for the visitors which they can preview prior to downloading and also commercial fonts which are for purchase. The website gets updated pretty often with the newest fonts, so make sure you are always up to date with the latest developments, so you can feed your creativity. As a plus, you'll have fun by checking out the funny names of these fonts – they can be quite inspiring.
44 Font Shadow

Alcohole

HillHouse

Deibi

Again Font

a Papa Font

Carlsberg Font

Adlock Font

003 Mikey Font

Aragones Font

Blob Font

Godzilla Font

Bou College Font
Wood 2 Font

Catwalk Font
Air Show Font

BBOO Font

Alpine Font

Happy Days Font

Bauserif Font