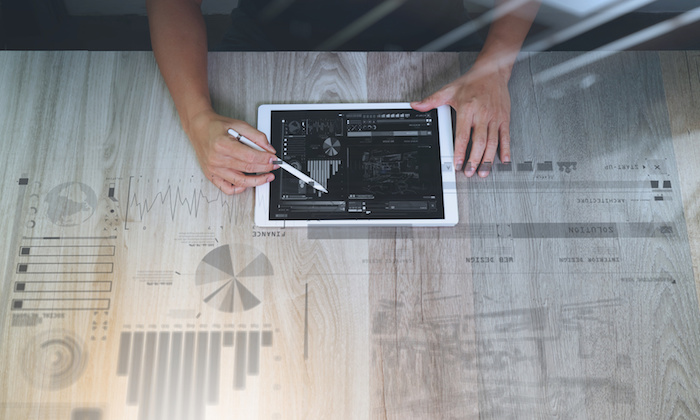 Social media has become the hub of web-advertising. There are many avenues available for small and big businesses to get their name out to their target market. In fact, there are so many resources at your disposal that anyone not using social media as a market strategy is losing out on a huge potential consumer base and their competitors are easily netting the business instead.
At the very minimum, social media should be used as a way to get your product noticed, but there is more. From reviews to direct marketing, your business needs to get on board the social media train today.
Here are 15 of the best social media strategies that your business should adopt to gain ground and be successful in today's world of e-commerce.
15 Social Media Strategies Every Business Needs
If you are not already making use of at least one of these social media marketing techniques, you are missing out on a huge audience. You can easily begin growing your business by choosing and implementing any of the following social media strategies:
Email marketing: This used to be a no-no since it was considered to be nothing more than spam. Now, though, with the increased ability to use data to target a specific market, it's easier to direct your email marketing techniques to those who are actually interested in your product.

Email marketing statistics reinforce this fact. The average email sent nets a revenue of .71 cents, so by creating a bulk email campaign, you're making money on emails that don't even get opened. 44% of emails that include a promotional advertisement will net at least one purchase. It's time to start using this for your business.
Social media ads: Unless you are living under a rock, you've heard of Facebook, Instagram, Twitter, LinkedIn and other social media platforms. These social media giants account for over one billion users over the world, and your business should be advertising on them to get in front of these potential consumers. Outsourcing these activities can actually be affordable, as well. Many companies offer tiered social media pricing to help businesses of all sizes meet their goals.


Social Media Advertising: New Research for Marketers

Sites like Facebook actually have a data collection system, using artificial intelligence programs to collect and store information about their users. This, although controversial to many, helps businesses target a more specialized market base and gets your product out there to a target market that may be interested in what you're selling.
Web pages: Beyond just a way for customers to order your product, web pages now have ways to customize your site to attract more traffic through SEO, or search engine optimization.

You can also set your site up to send reminder emails to people who leave items in their shopping cart, gently reminding them not to forget their purchase. Studies show that sending a series of three emails (which you can do with an automated setup) nets a higher percentage of customers finalizing the purchase.
User-generated content: It's quick, it's easy, and someone else does the lion's share of the work. When your followers make posts raving about your product, it gives other potential customers a fresh perspective and makes them more apt to buy.


User Generated Content: 5 Steps to Turn Customers Into Advocates

In general, most people are more likely to trust comments and suggestions made by a perfect stranger as a consumer recommendation than the business itself, so if you have customers already using your product, try to get them to post about their results so you can share it and make use of this free social media strategy.
Customer reviews: Making use of this same tactic with a similar strategy, many businesses have learned that by offering an incentive to customers, they can entice to get them to leave a testimonial about their experience.

Of course, the aim of this is to have them leave positive feedback, but even negative feedback has importance. Good businesses use negative feedback to notice that there is a problem and then address and fix the issue.
Linking to influencers: Strategic linking to people who already have a following in the target market you want to impact is becoming a very common way to advertise for free. With a mutual exchange of information or a reason for reciprocal sharing of products and links, it's a win-win for both parties involved.
Back-linking pages: This same type of strategy can be used to bring traffic to your page through infographics. By using computerized info, you can create or have a designer create an infographic that has backlinks to your site and contains specialized content intended to get to your target market.
Branding: It's all about your brand once you have a solid product. Your brand is the way people recognize your business – think Nike, Apple, and Facebook. Before they read your name, they should know who you are and what you sell by your brand.


How to Create a Social Media Branding Strategy From Scratch

Many businesses that grasp the importance of this hire a branding agency to create their logo and brand for them. A branding agency will create, plan, and manage your branding strategy, helping you with advertising and promoting your product.
Make use of emojis: Emojis used to be considered immature communication, but now they are commonly used in social media to engage with your audience. Statistics show that using emojis in your post can actually boost engagement by over 50%, as long as they are relevant and on topic. The more creative, the better!
Use videos: If you are on the web much, you have probably noticed the preponderance of everything turning to video content. From Youtube tutorials to the daily news, consumers want to know what they need to know in small video snippets.

Businesses can make use of this increasing trend by creating behind-the-scenes or how-to videos to get their product in front of more consumers. Businesses have started making intro videos as a branding activity. Behind-the-scenes videos let your target market feel like you are a real person and build emotional connections, while how-to videos break down a process step-by-step and, if it's good enough, gets shared with multiple viewers.
Include your audience in your decisions: Obviously you are not going to involve them every step of the way, but by involving your audience in small decisions that are not a make-or-break for you, like the colour of the font in your brand or packaging, you learn about your audience's thought processes and bring more engagement.

You can even use quick polls to ask questions that help you to learn more about what they want that may be something you veer into later.
Pay attention to what's trending: Social media sites like Facebook post trending topics in the sidebar of their page. You can utilize these topics in your feed and increase user interest, as long as it is relevant to your business and is valuable to your audience. A word of warning, though: sometimes what is trending is also what is controversial, and you want to avoid those waters if you can while you have a burgeoning business.
Offer tips: You want to be seen as an expert in your field. To do this, you need to act like one, which means that you have to assert a level of confidence that an expert would show. Offering tips to your audience in the industry that you are working in helps them to associate you with their needs in that same field.
Share articles relevant to your business: As you are scrolling through your own social media, you are likely to see things that pertain to your industry. If you think it's something that your target audience would find interesting and it does not link back to your competitor, share it! It will bring more engagement and make you appear more like an expert. And, again, it will help your audience to associate you with the industry you are involved in.
Run a giveaway contest: What is something you could give away for free to your fans while you use the contest to boost your exposure? People love freebies, so when you run a strategically planned giveaway, you are growing your audience and getting your name out there, too. Notice the term "strategically planned." Contests should be done regularly and you should have a way to track your results to ensure they are making you money, not costing you an arm and a leg.
Go a Mile Deep, Not a Mile Wide
Start small with your social media marketing techniques. Choose one or two of these strategies and fully immerse your social media pages in them. Many businesses fall prey to the problem of going a mile wide and an inch deep, and they don't get the results they want because they can't put 100% into every strategy they have incorporated.
Take your business and put 100% into just one or two of these social media marketing techniques. Once you are confidently on track with those, begin slowly incorporating the others into your strategy.
It's a great big pond of potential consumers. Get ready to fish in it and reap the benefits today!