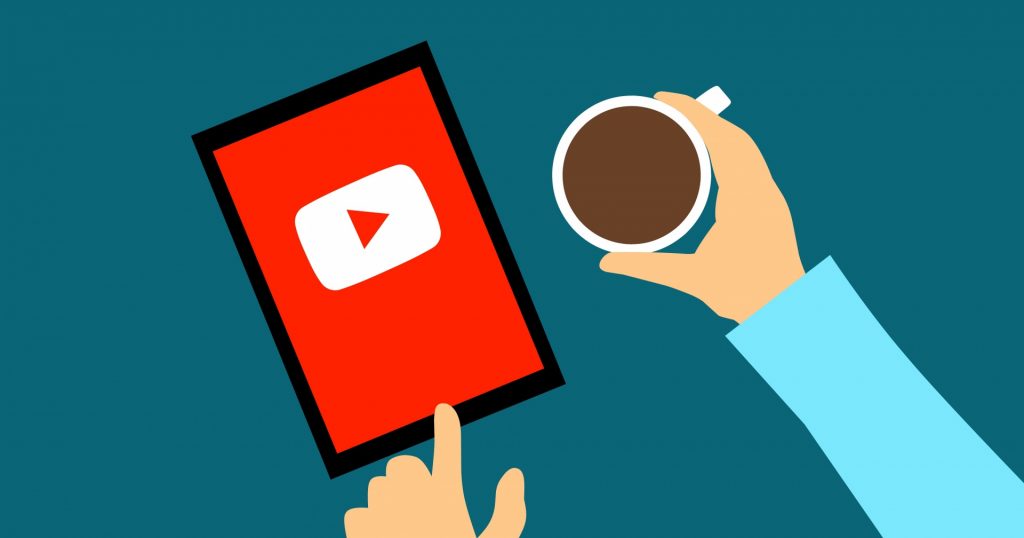 Public Domain Pictures Image
Any business with their brains about them is on YouTube nowadays. While it seems like we were just jumping on the business blog bandwagon, things have moved on. Regular video content is now the way forward if you want to appeal to a modern audience. That's why you rushed out and bought a decent camera set up. It's also why your marketing team have been editing endless videos for weeks. But, despite their and your best efforts, your YouTube subscriber count is still at that taunting level of zero.
This can be a bitter pill to swallow, especially if your blog posts always gain a decent readership. Given how much time your team are putting into this content, you at least hoped it would outstrip your efforts elsewhere. Yet, here we are. At this stage, you're probably wondering whether you wouldn't be best off scrapping YouTube altogether.
The trouble is that with more companies turning to this method, doing so could leave you behind the times. It's a mistake which could even cost your business down the line. Instead of giving up, then, ask why your channel has been cursed with zero subscribers until now. If you have no idea, keep reading to find out.
Your content is too ad heavy
As with a business blog, advertisement heavy videos are never going to work. The only people liable to watch these are customers who've bought your products and are looking for tutorials. That's never going to lead to more customers. It's also never going to impress people into subscribing. Let's face it; no one goes on YouTube for videos all about the products your company sells. How boring would that be? Instead, find original content which is relevant to your products without being over the top. This could be something as simple as a day in the life at your office. By referring to your products in context, this could provide both interest and advertisement. Or, you could opt for altogether more informative. Some sort of guide would be ideal for this. Something like 'How to cut down your carbon footprint', for example, would be ideal for a water bottle company. You get the idea; you need to be altogether more subtle with your product placements. It's also worth thinking about what content your audience would like to see. You need to get them on board, after all. Once you fill your video feed with a variety of content, you can then get away with the odd product-specific video. But, only then!
Your target audience is altogether too niche
By aiming at too niche a target audience, you may find that you fail to land your videos at all. That's because this is a lot like trying to find a needle in a haystack. You're basically making life difficult for yourself. As a general rule, you want your YouTube videos to appeal to as wide an audience as possible. If you're solely making content for thirty-five-year-old, English speaking white males, you're going to struggle. Even if you do get some views, they won't be anywhere near the numbers your competitors get. Make sure that doesn't happen by broadening your scope a little. Widen the age-range to which your videos could appeal. Paddle your toes in the water by turning to subtitling services which make your content relevant to viewers across the world. Focus, too, on making your content interesting to both male and female viewers. These aren't difficult goals to achieve by any stretch of the imagination. Still, they could be the things which take your subscriber count from zero to hero.
You aren't in YouTube's good books
It's also possible that you're getting on YouTube's goat right now. Believe it or not, this can also have a considerable impact on the popularity of your videos. That's because, like many modern platforms, YouTube uses algorithms to promote and recommend videos. Far from not getting an extra promotional push, annoying YouTube could see your videos fading from subscription feeds. That could see you slipping back down to zero in no time. Not to mention that getting things wrong could see you slipping in search results. If that happened, there would be no way you could grow your channel. Avoid it by always playing by YouTube's rules. Keep content advertiser-friendly, and always make sure to use relevant keywords. Avoid, too, any copyright infringements. Only use royalty free music and images, or those you've taken yourself. Failure to do so could even see your videos removed altogether. Neither of which will help your cause. It's worth noting, too, that there is evidence to suggest things like uploading regularly can get you going here. Do your research, then, and find out what exactly it takes to make YouTube like you.
You're not promoting on other platforms
To many, this will be a no-brainer, but it's surprising how often we forget to advertise across platforms. If you want to make a success of your YouTube, it isn't enough to upload and hope for the best. You should also do what you can to appeal to any audiences across different platforms. If you're popular on Instagram, for example, uploading video thumbnails with a link is crucial. If you're active on Twitter, don't be afraid to nudge your followers towards your videos. This can seem a little uncomfortable to start, but it's the only way to get people aware you're even on YouTube. And, once you've done this a few times, you may come to find that your subscriber rate starts to rise at a steady pace. At last, you'll be able to ensure that your time and effort here isn't going to waste. Get enough subscribers behind you, and you may even see your channel providing an income of its own.
As you can see, there tend to be pretty solid reasons for failure on this platform. With a little thought and effort, though, that zero subscriber count could soon become a thing of your past.