So I am all about making things (and life) easier and more efficient. So I found something I want to share with you guys! If you are like me then you really dislike thinking about hunting for services, to add to your bills, and then remembering when and where you need to pay those bills – especially car insurance – but now at least with this Car insurance App – getting the best insurance, and paying for it, has never been easier.

MoneySupermarket Car Insurance App – What is it?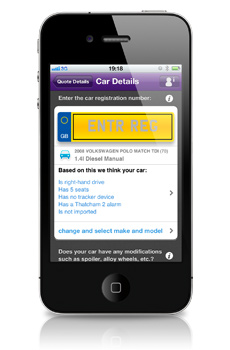 It is a free Car Insurance app for your iPhone, iPad and iPod Touch that lets you renew your insurance in just 3 taps! Not only is it simple, it has a pleasing design so you aren't looking at something ugly during those 3 taps. It boasts some impressive accolades such as:
The first FREE car insurance App in the UK
Compare over 100 car insurance providers
Save an average of £374.93
Save your details to the App
Click to call the insurer
How Does It Work?
If you're tired of hunting the internet (as I have been) to find the best deal on your car insurance, the new MoneySupermarket.com Car Insurance App for iPhone, iPad and iPod Touch could be the solution you've been looking for.
MoneySupermarket Car Insurance is the first free app for UK consumers which lets users easily find and compare car insurance on their iPhone, iPad or iPod Touch. Using the app you can compare hundreds of quotes from a massive range of UK car insurance companies and then purchase your car insurance straight from your phone, and all this in just a few minutes.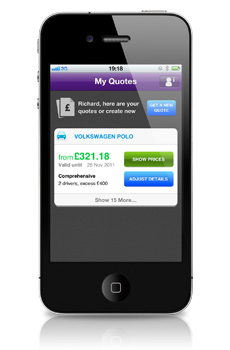 You can also "click to call" if you'd rather speak to someone about your car insurance quote, particularly useful if you want to discuss payment options or would like to tailor your quote more specifically. That feature really comes in handy.
How Do I Get It?
To download a free copy of the app all you need to do is search for "MoneySupermarket Car Insurance" in the iTunes store on your iPhone, iPad or iPod Touch.