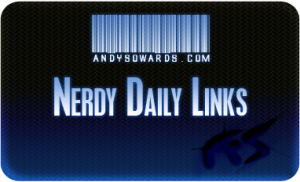 Its Sunday! The weekend is almost over! Enjoy it! Now Get your Daily Nerdy Web Development/Design Links!!
Web Development/Designer Resources, Inspirations and Entertainment!!
De-construct the white house design!

Be careful when you are branding!

AWESOME Video Game Wallpapers! Beautiful

Good list of Ajax code Snippets and Tutorials – Useful!

Twitter is a winner for business!

Cool site with some awesome One Page Site Inspiration!

Productivity booster for you mac users!

Good post showing the evolution of some of todays greatest logos

What would Sunday be without something completely useless to occupy a few minutes of your day? LOL

Great Read for Mac Addicts!