About me & the things I do.
---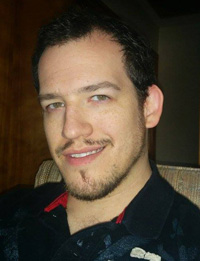 I'm a Creative Web Entrepreneur, Doing what I love in Lynchburg, VA
I grew up in the countryside (also known as, the middle of no where). The land taught me a lot about life & hard work (I even helped out on the farm from time to time, getting a wicked tan). Not much has changed since then (in the hard work department – everything else changed lol).
In 2010 I founded my own web design & development studio where I build awesome stuff for Celebrities, Authors, Entrepreneurs, Small Businesses & Large Corporations. I've had the honor of working for myself, and working with the top designers in the industry, along with working with some high profile clients along the way. I do everything – Web Design, Development & Programming, Consulting – A One-Stop Shop if you would. You may know me from twitter (@andysowards). I've had the honor of being featured in Magazines and across the web – I've even been called one of the top programmers on twitter.
If you want to work with me or discuss ways we can work together – just drop me a line.
Design/Development Skills
Here is the laundry list of what I do, if you need that.
Web Design, Development, Programming, Social Media, Consulting, SEO, Logo Design, Branding, WordPress, Custom Theme Development, Web Application Development, Mobile App Development, etc.
Using these technologies
HTML5, CSS3, Javascript, jQuery, PHP, MySQL, Photoshop, Illustrator – Frameworks: All CSS Frameworks, Most Javascript Frameworks, Most PHP Frameworks – Can work with any wordpress theme.
Family Life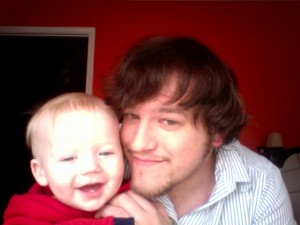 I am a family man, above all – I am a Happy Dad who loves to spend time with his kids. They keep me very busy, as you can imagine, even when I'm not working (which is rare!). They are my motivation, and inspire me to be the best that I can be. So special thanks to them!
---
About this site


This is where I share my ideas, inspirations, experiments (HTML5, CSS3, Javascript/jQuery), experience and tips in the Industry (and whatever nerdy things I come across). We also accept contributions from guest authors – in all of the topics in the industry, everything from Photoshop to PHP tutorials and from tips on running a freelance business, to things we run into in daily life of designers and developers. This site has had the honor of being mentioned and referenced all over the web – from the content to the design. Currently we are a featured creative blog on Ucreative.com and I have recently started a few other geeky sites. I also can be found writing content for sites around the net like Printaholic.
This site was lovingly crafted, designed and programmed by hand (by yours truly), powered by wordpress and a custom theme, featuring icons made by the awesome Rogie King
In The Press
We have been honored to be featured all across the net – features, interviews, honorable mentions, etc. It is nice to be noticed, and we appreciate all the press that we get, here are just a few places you may have seen us before.