Are you still reaching into your pocket and finding that strange new polymer note a novelty? It's definitely taken some getting used to, and more often than not the feel of the new fiver is mistaken for a receipt or voucher before we're delighted to discover that it's actually money we have stashed away.
Well, before this innovative fiver is long forgotten after the recent introduction of the shiny new £1 coin, ensure you brush up on your fiver facts. Find out everything there is to know about the polymer note and by September, you'll have a new £10 note to feast your eyes on.
To offer you an insight into the new fiver, printer ink supplier Toner Giant has put together some need-to-know facts, so you can see just how great an impact this new note has had , so far, on the British Economy.
Top Facts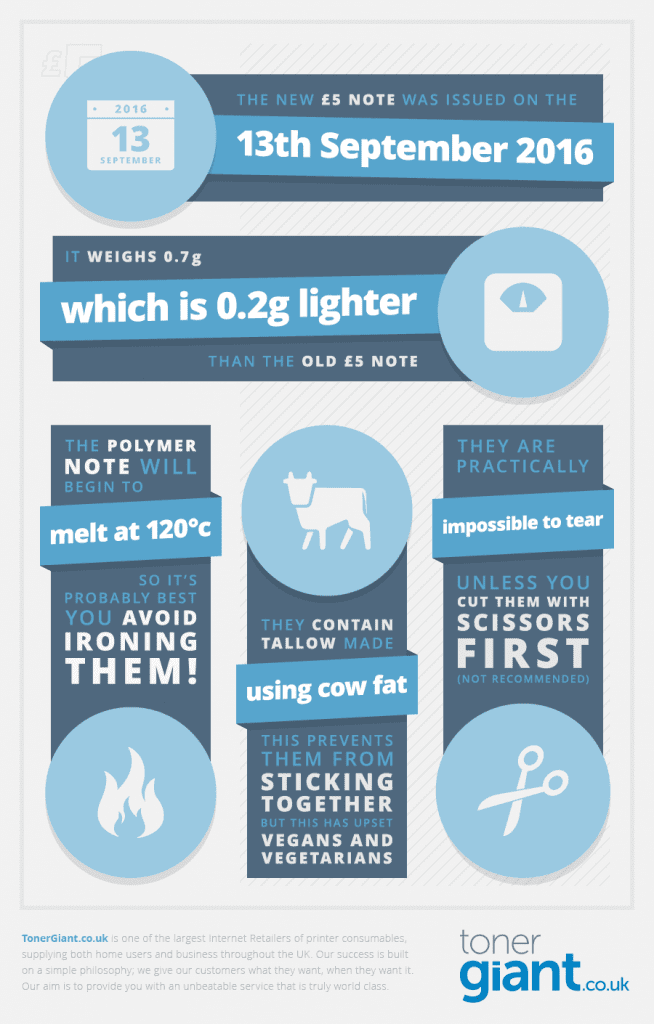 Printing of the note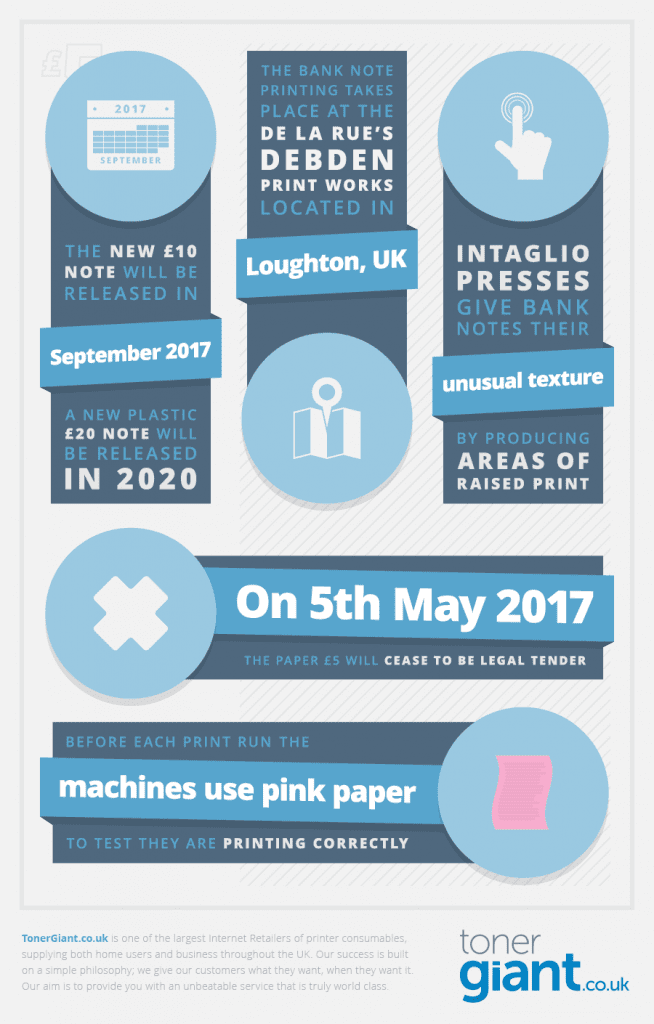 Britian's Polymer compared with other Countries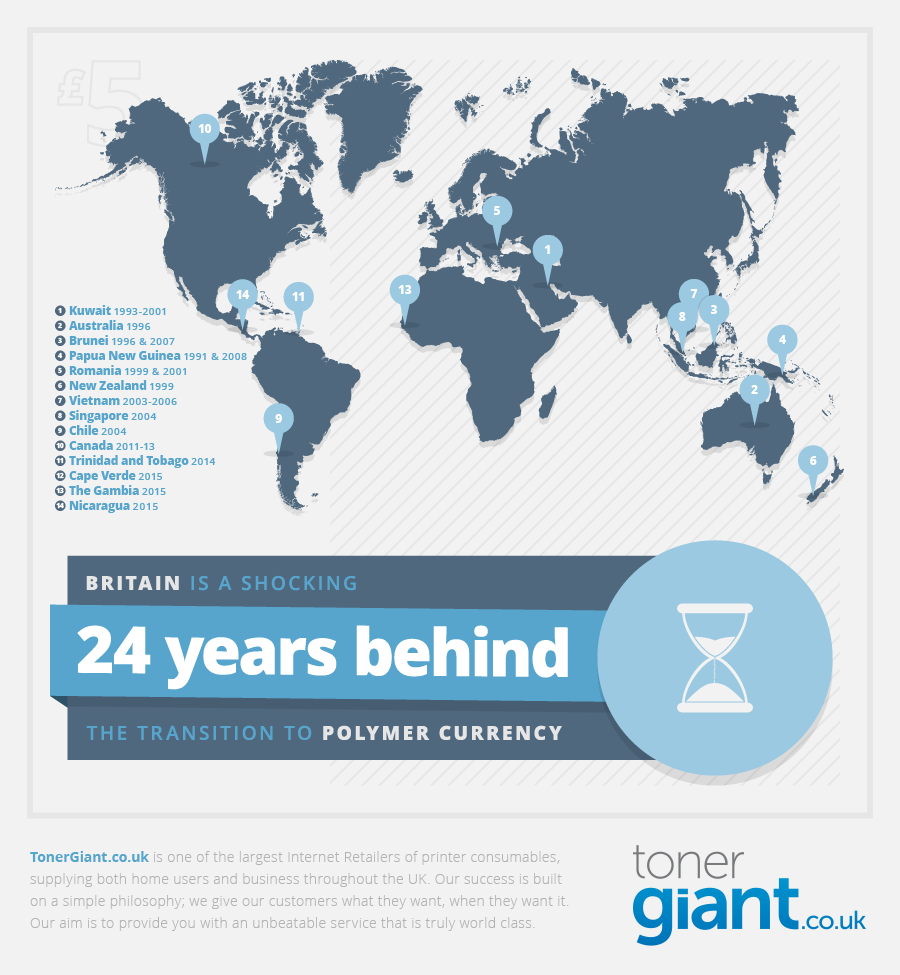 Impact & Worth of the new currency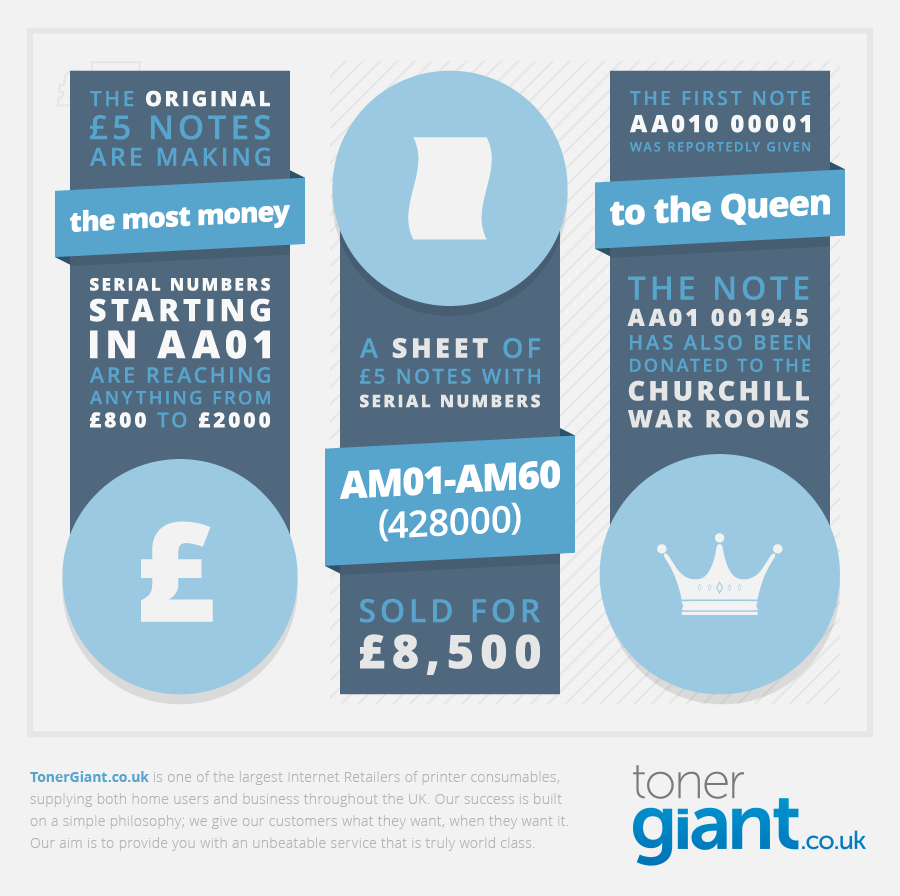 Hope these infographics helped you learn something new about the new note! Print is alive and well, but this isn't the only note out there – we'd like to hear from you guys.
What is your favorite currency, and why? Show us some great examples of printed money in the comments below! We'd love to see it – and thanks for reading!