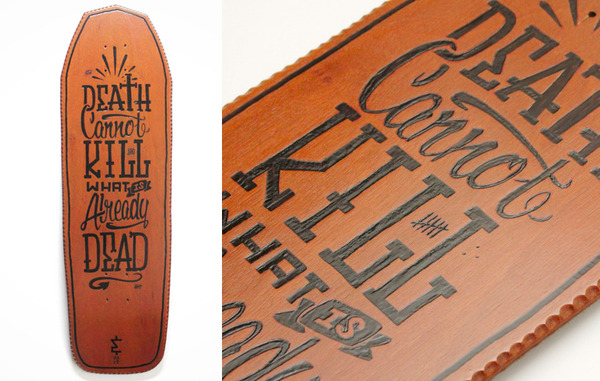 Skateboarding has been around since the 1940's (did you know that!?), Ever since then, skateboarding has picked up a LOT of steam in the world and continues to grow in popularity. I remember growing up as a kid, skateboarding seemed to be catching on with kids in my generation, and their parents didn't seem to like it too much lol. I will admit that I never really got into skateboarding, but I did get into the designs & style trends that came out from the skaters! I remember skater clothes & shoes were the hottest fashions around at one point – they are still pretty popular. The Skateboard designs though are completely sick now(and back then)!
What is Skateboarding
If you have lived under a rock and have no idea what skateboarding is, check dat wiki
Skateboarding is an action sport which involves riding and performing tricks using a skateboard. Skateboarding can also be considered a recreational activity, an art form, a job, or a method of transportation. Skateboarding has been shaped and influenced by many skateboarders throughout the years. A 2002 report found that there were 18.5 million skateboarders in the world. 85% of skateboarders polled who had used a board in the last year were under the age of 18, and 74% were male.
So many skateboarders out there! And NOW So many Ill Designs!! If you are looking for some inspiration for some abstract, radical design work – then all you really need to do is sit down and scope out some skateboards brah! Whatever you are working on, check out the skateboard art below – you will find some awesome graphic design work – as well as a couple of nicely shaped custom boards. I hope that you get inspired to go out and make something great on your next project, heck maybe even design a skateboard for fun! Whatever you do I hope you ENJOY!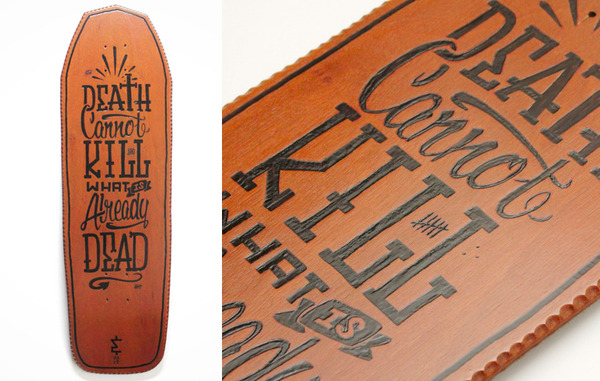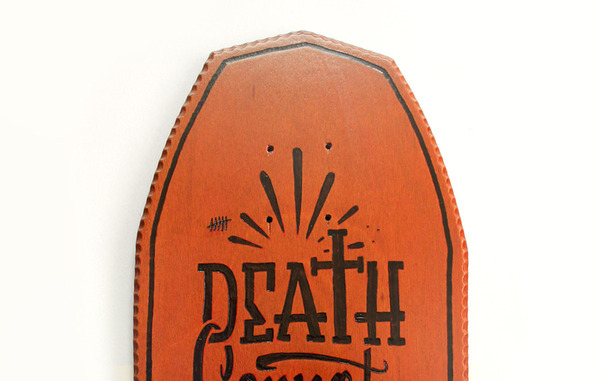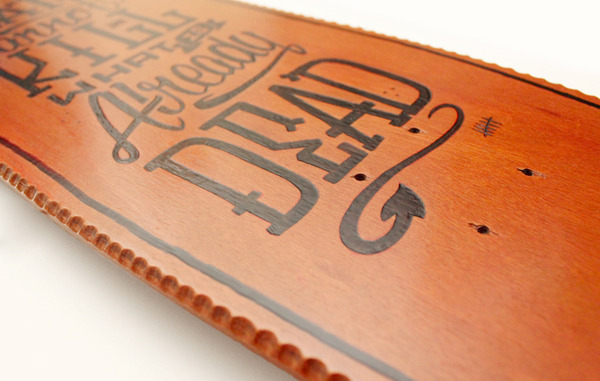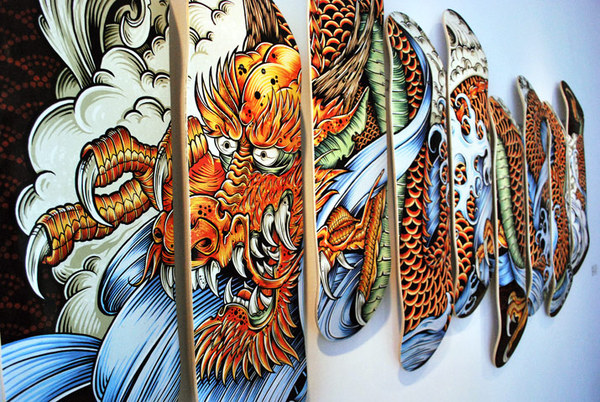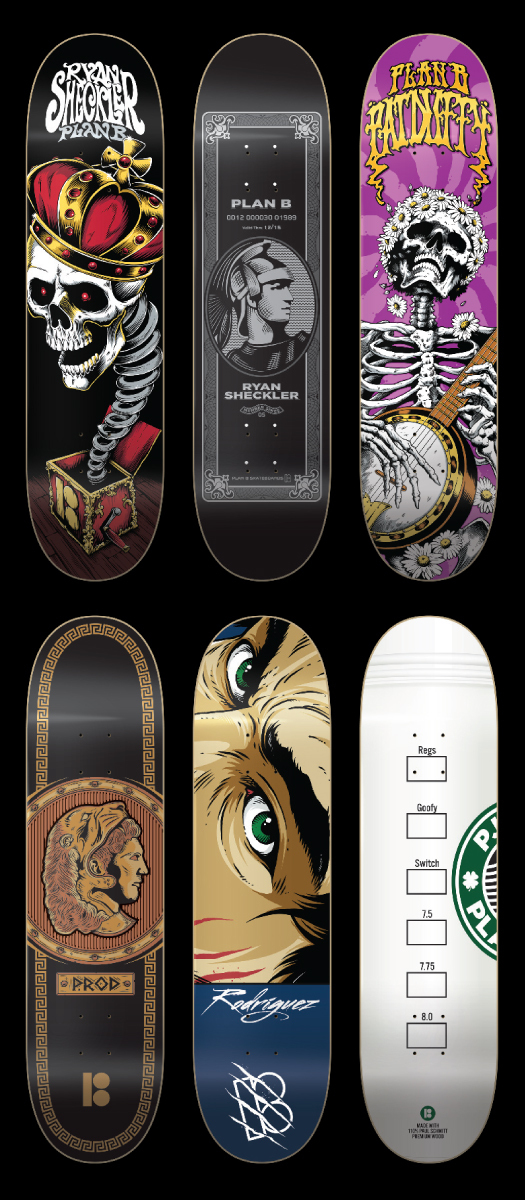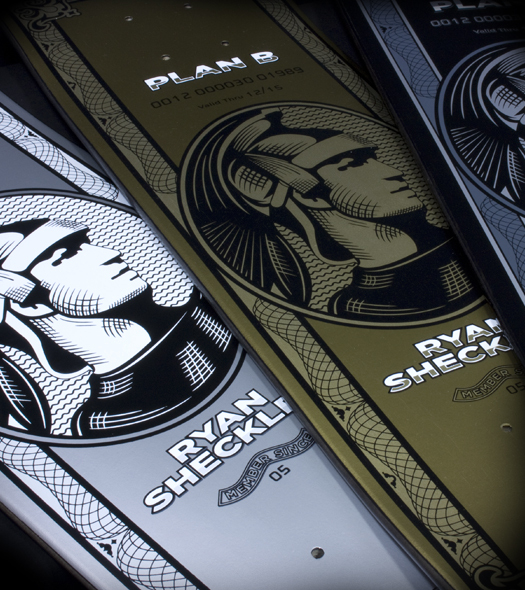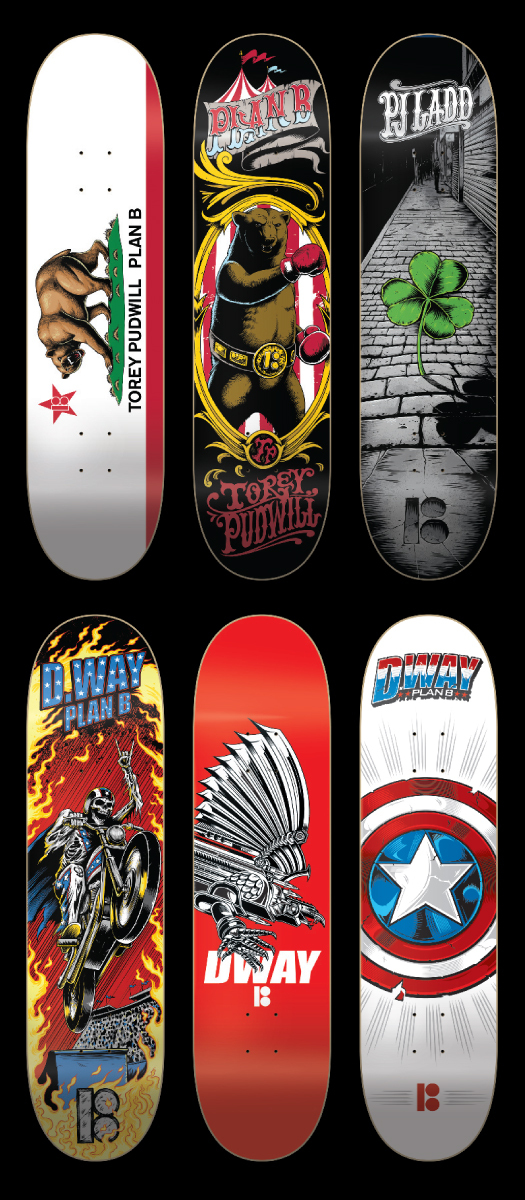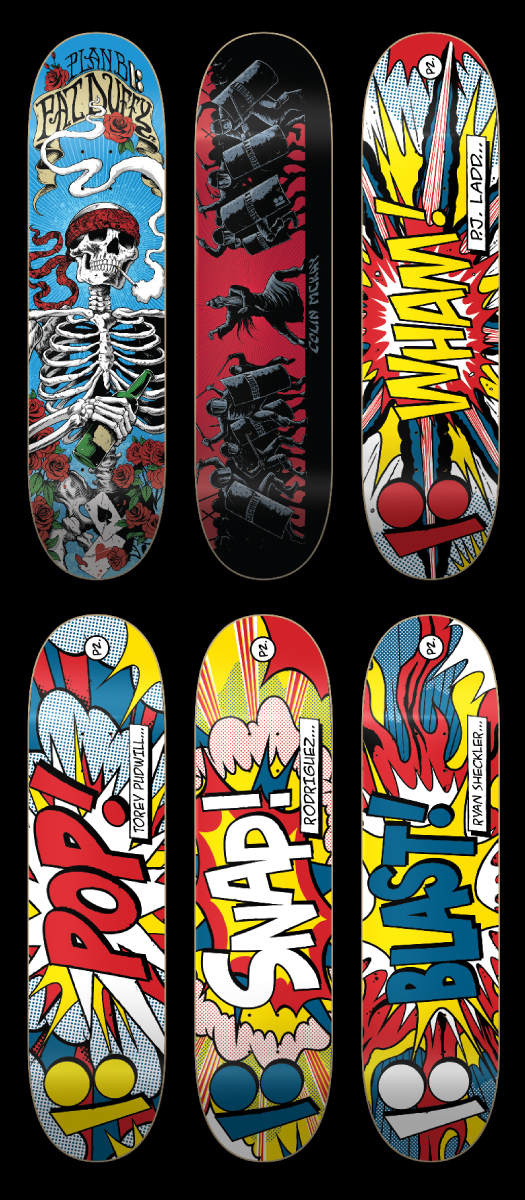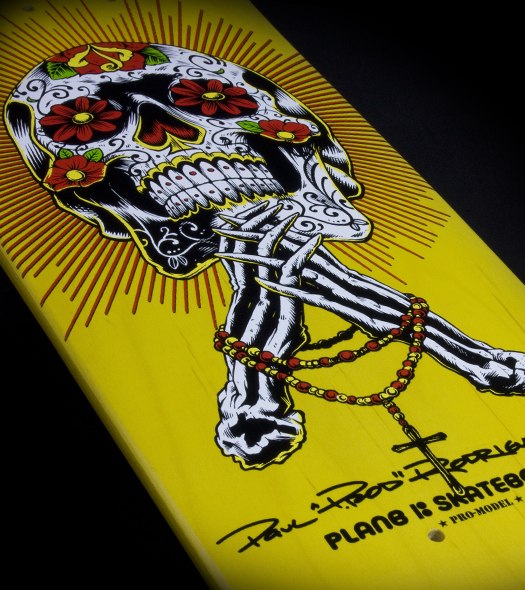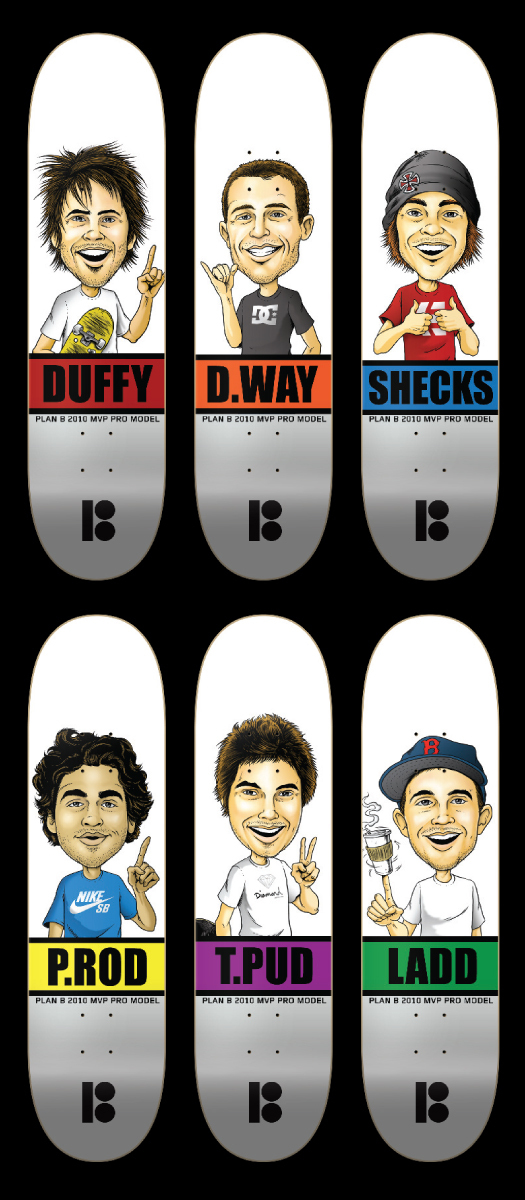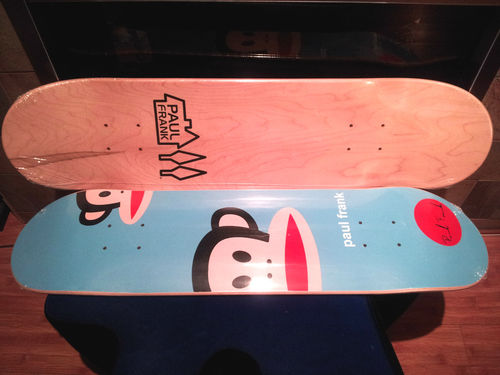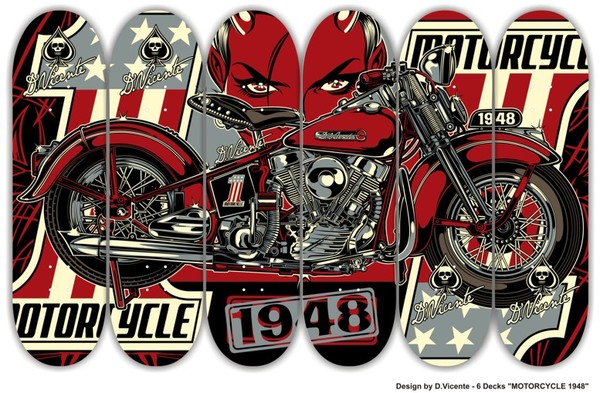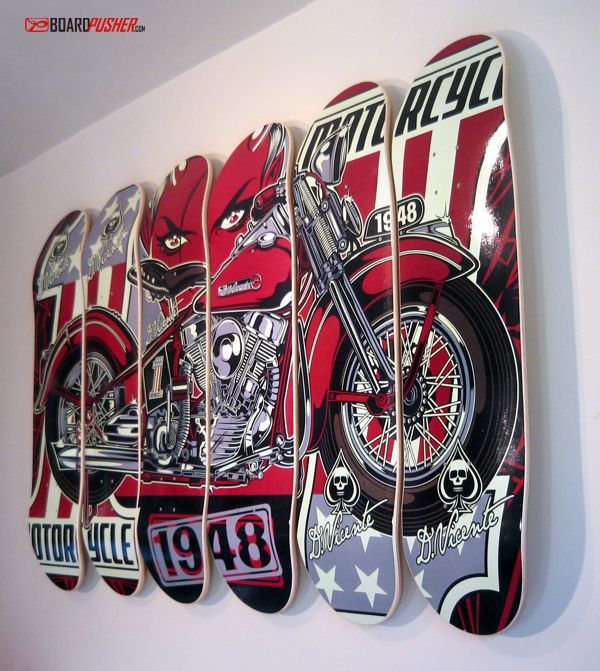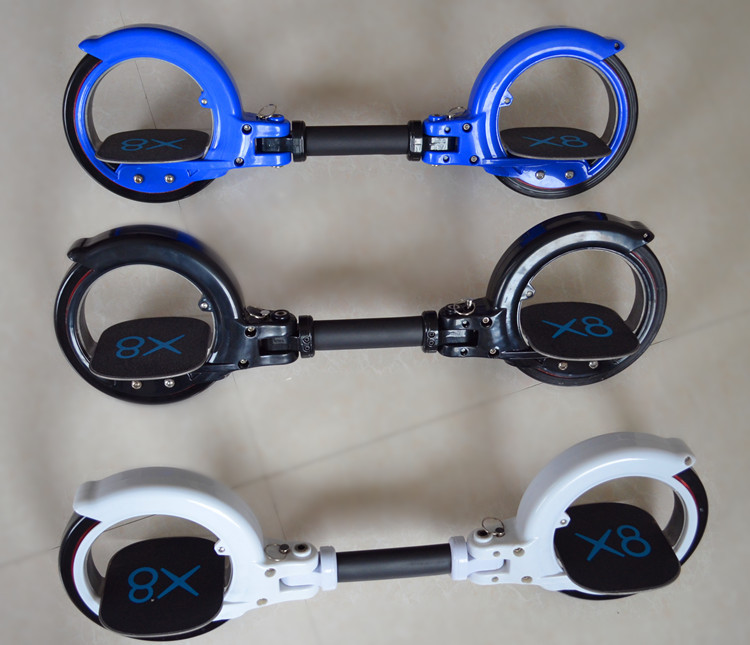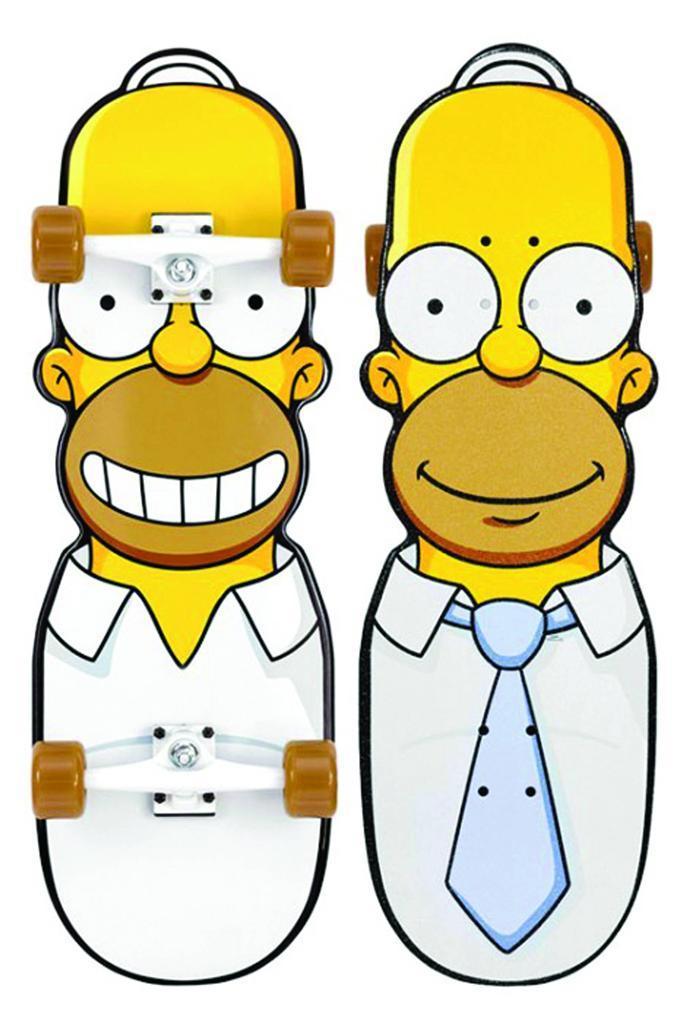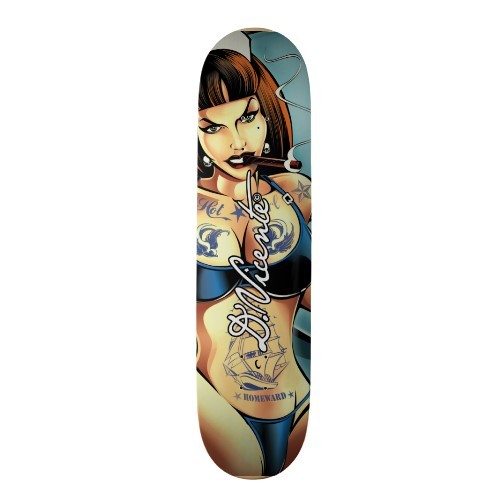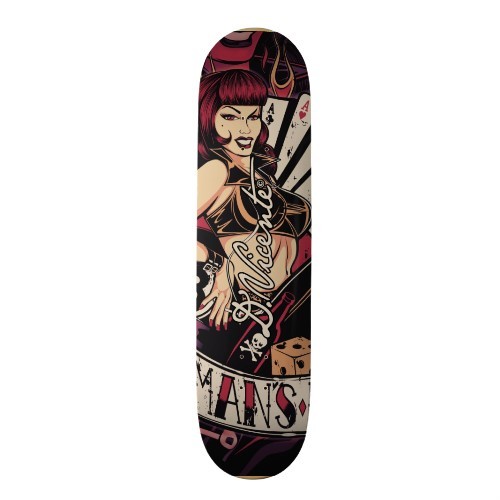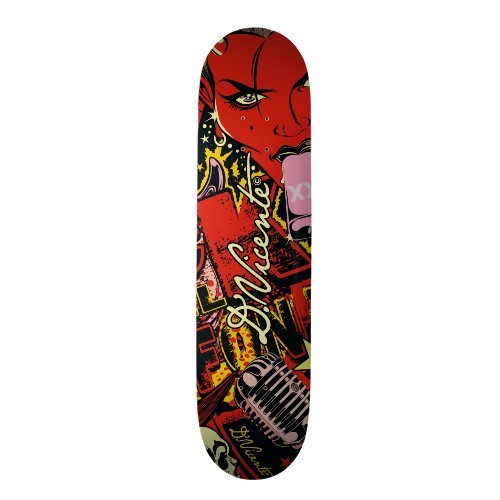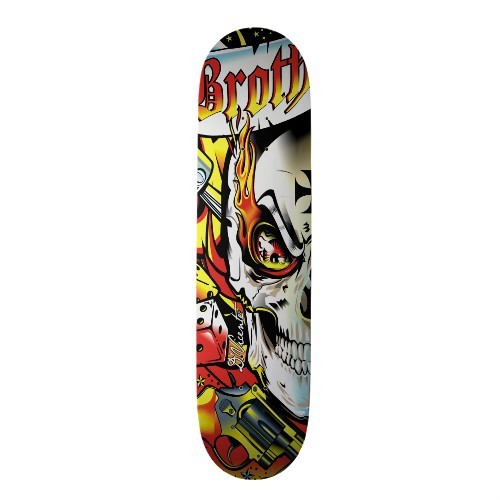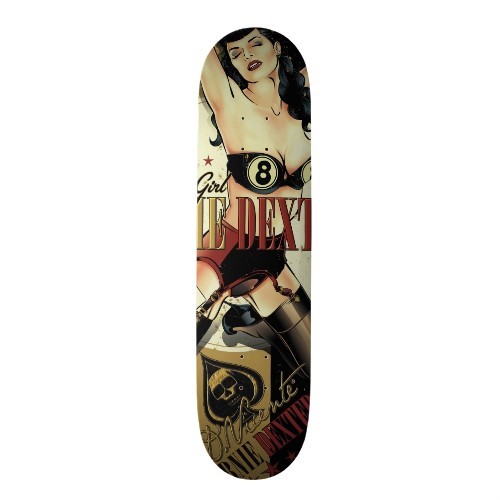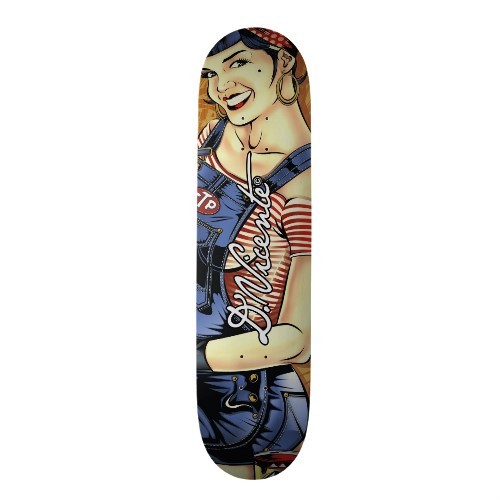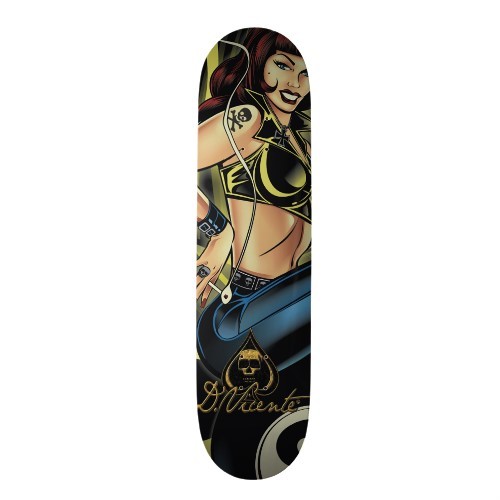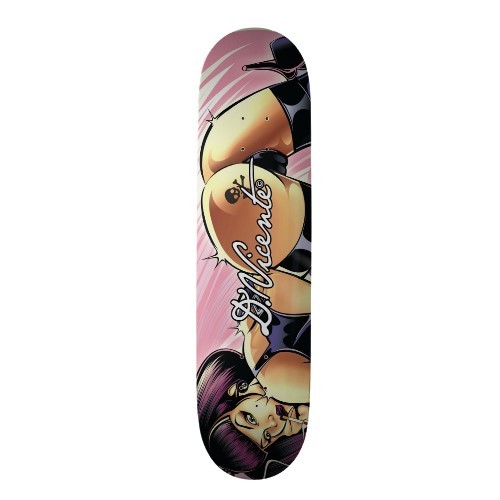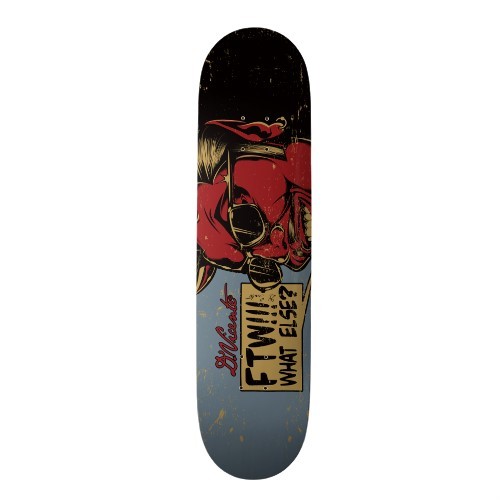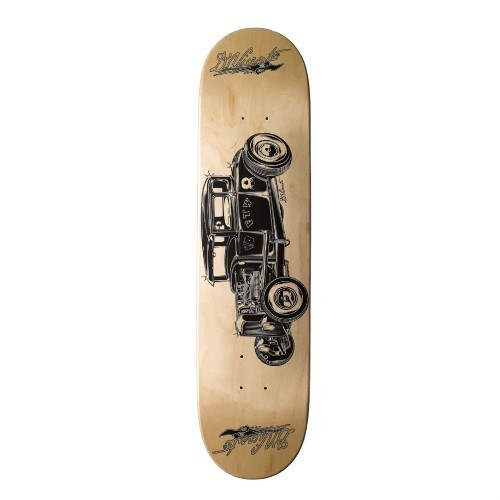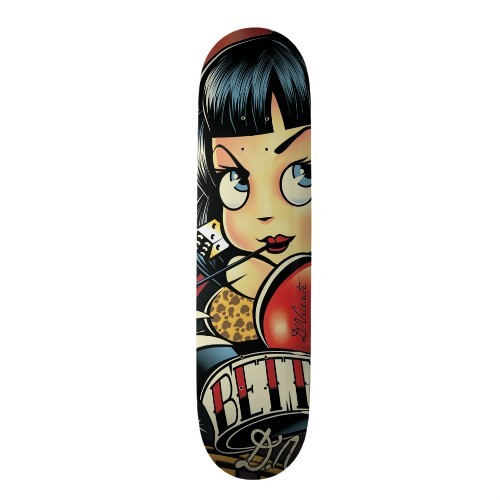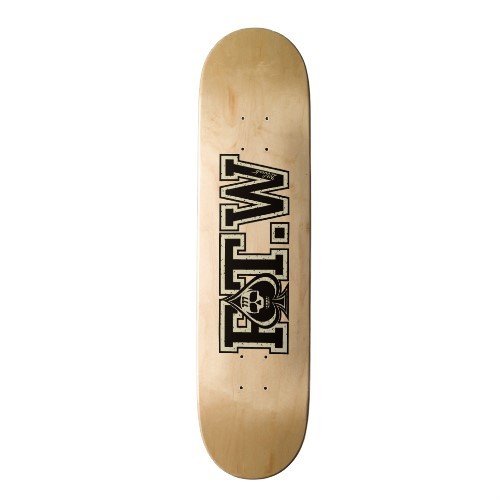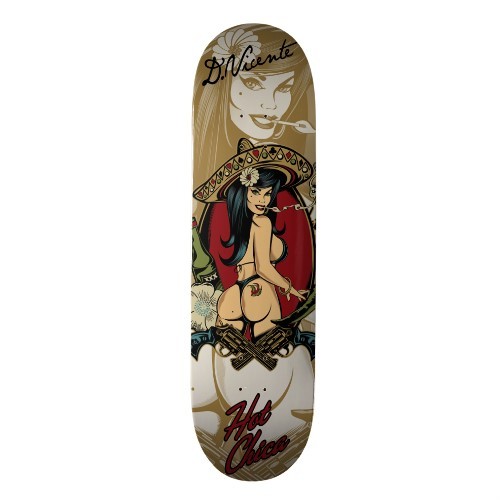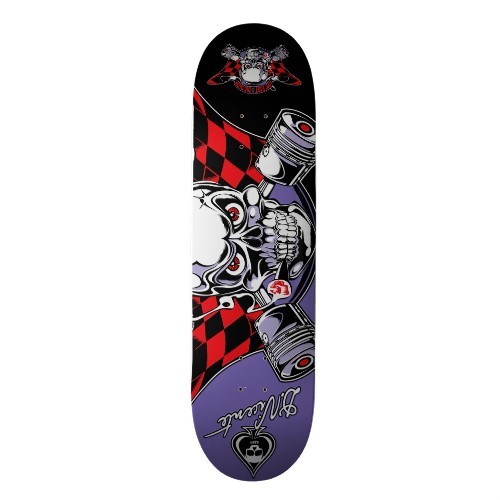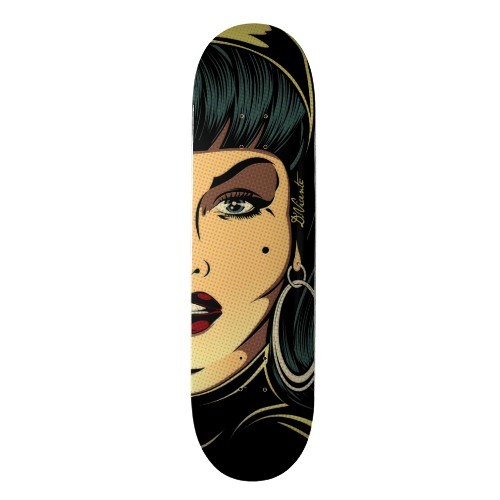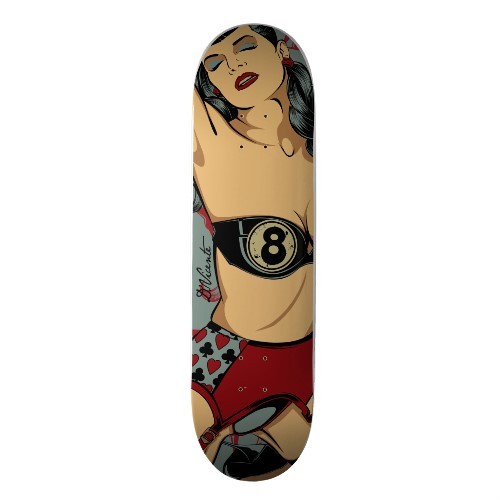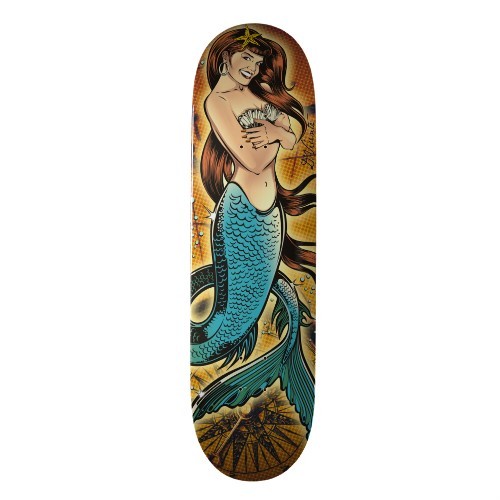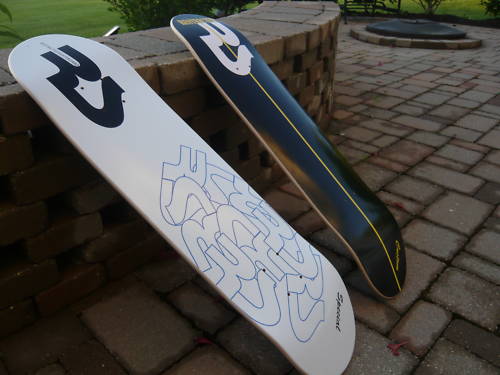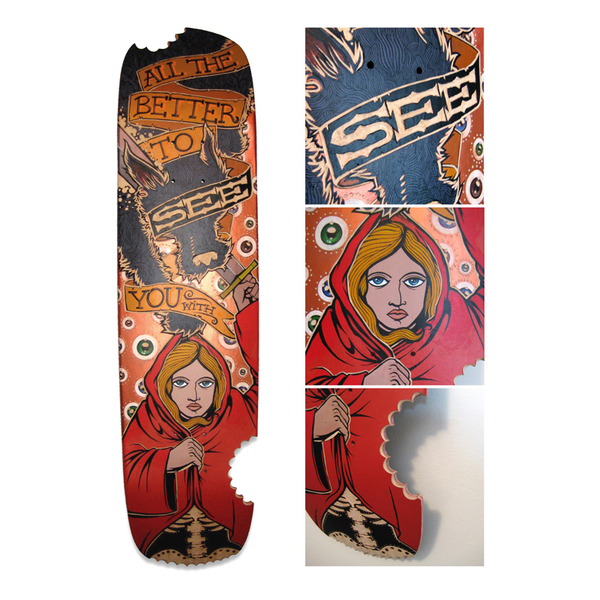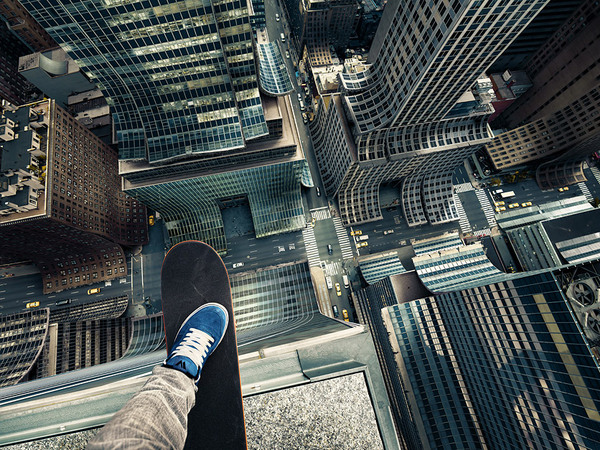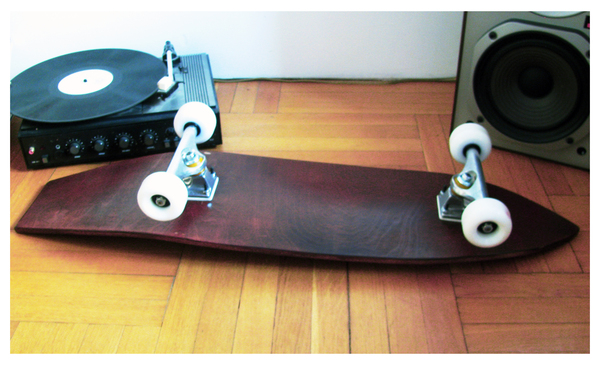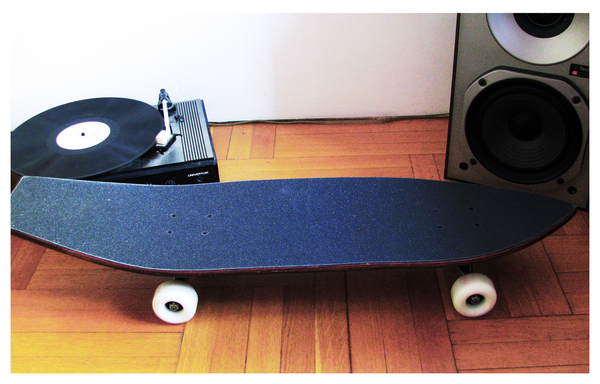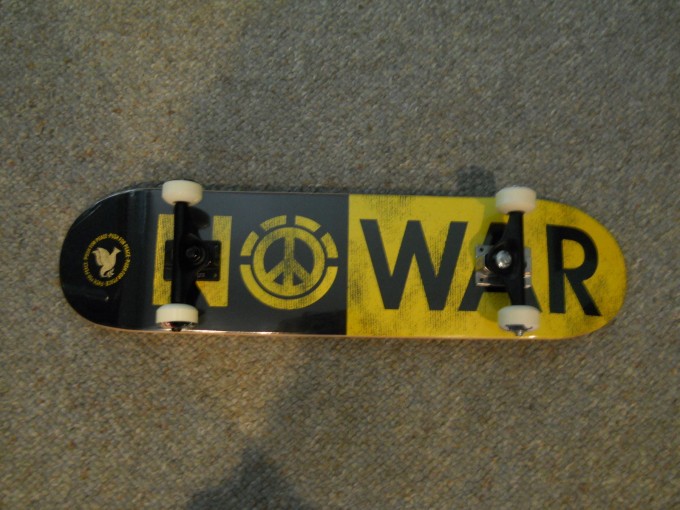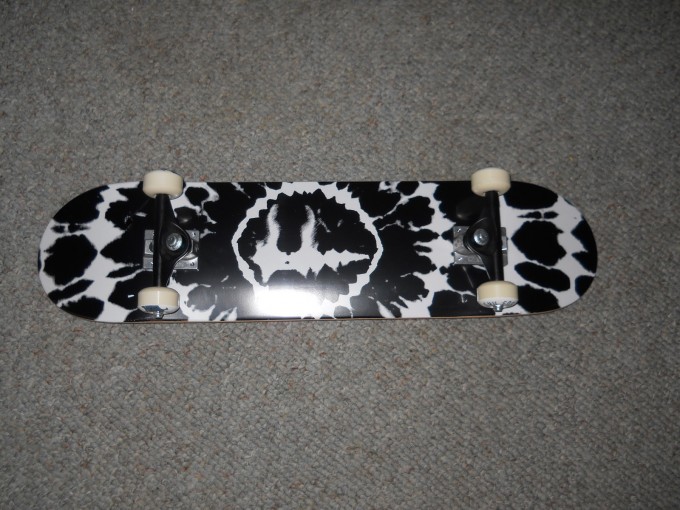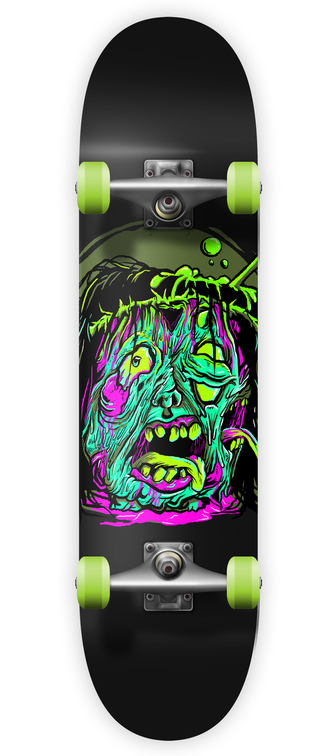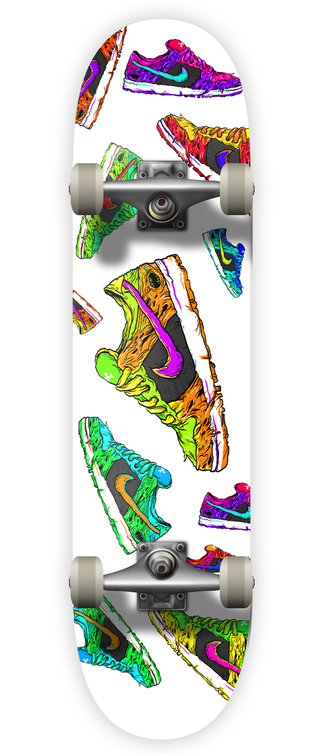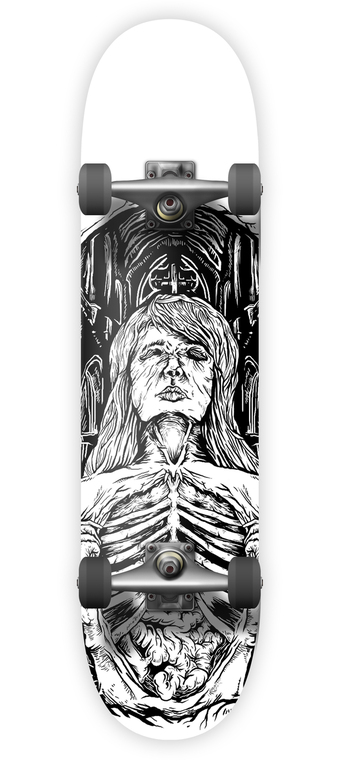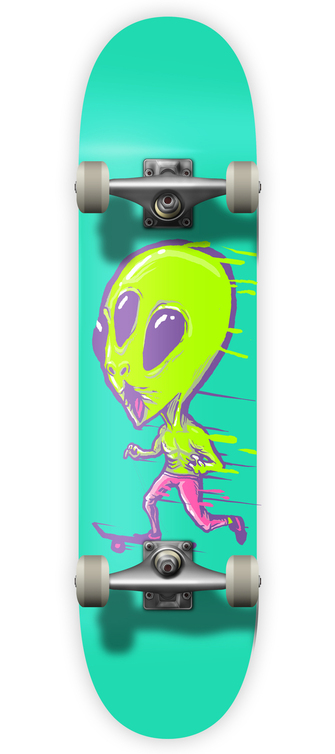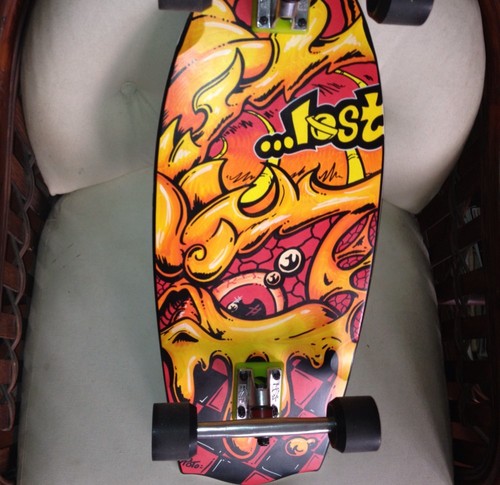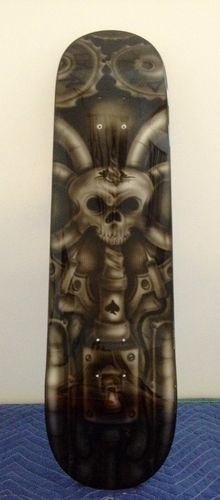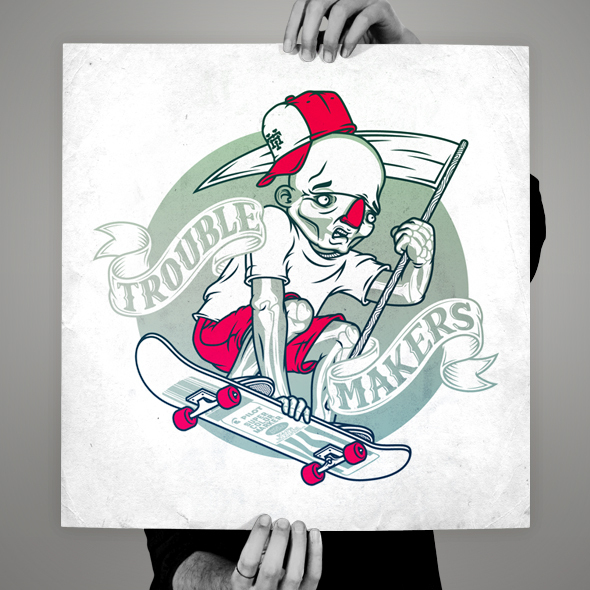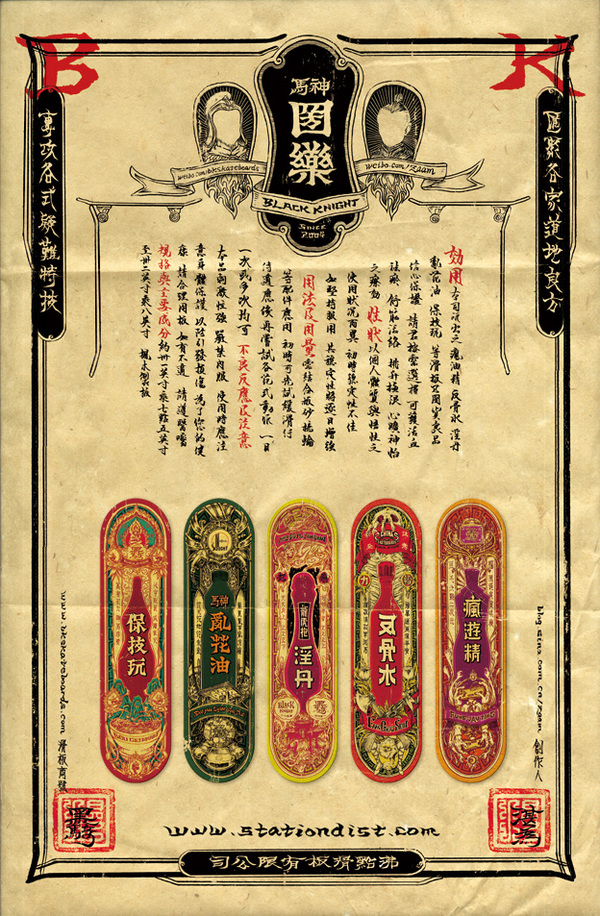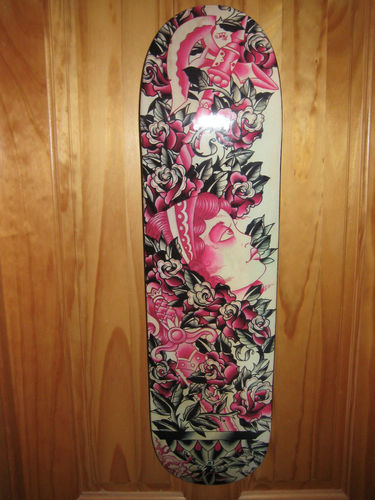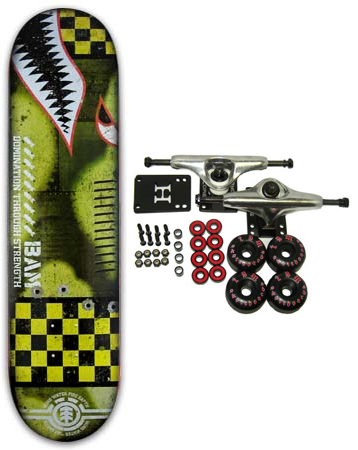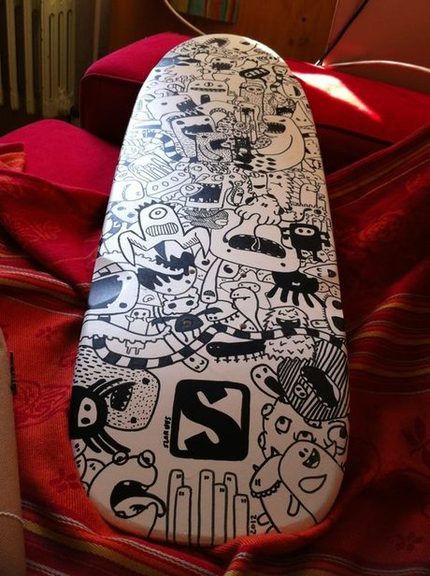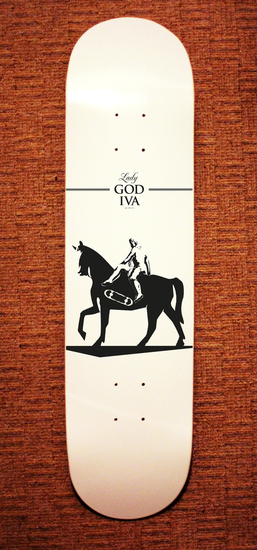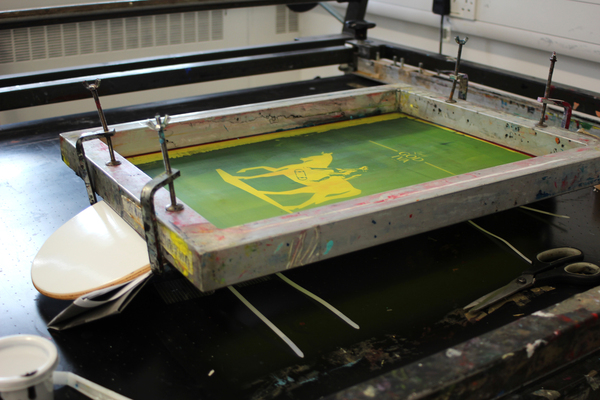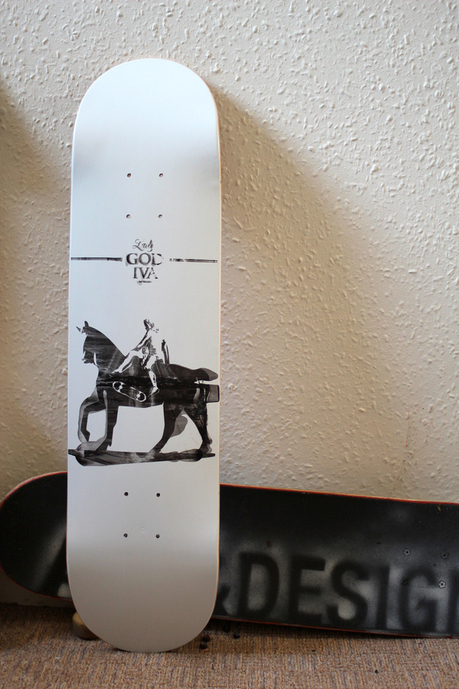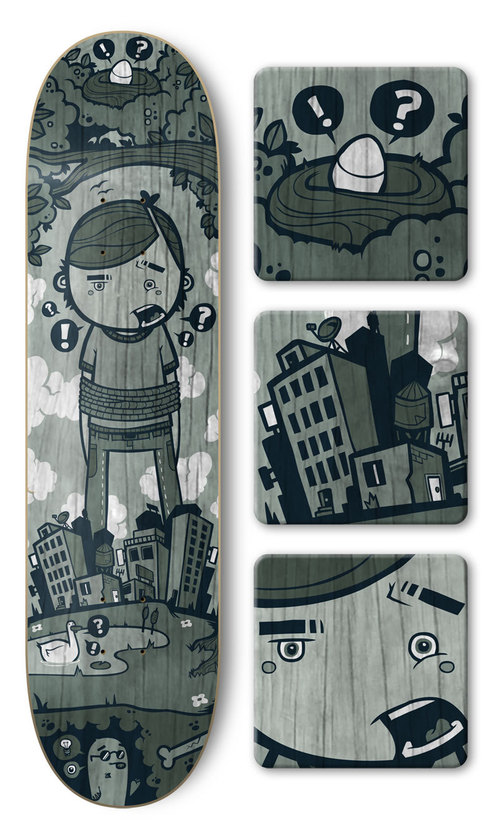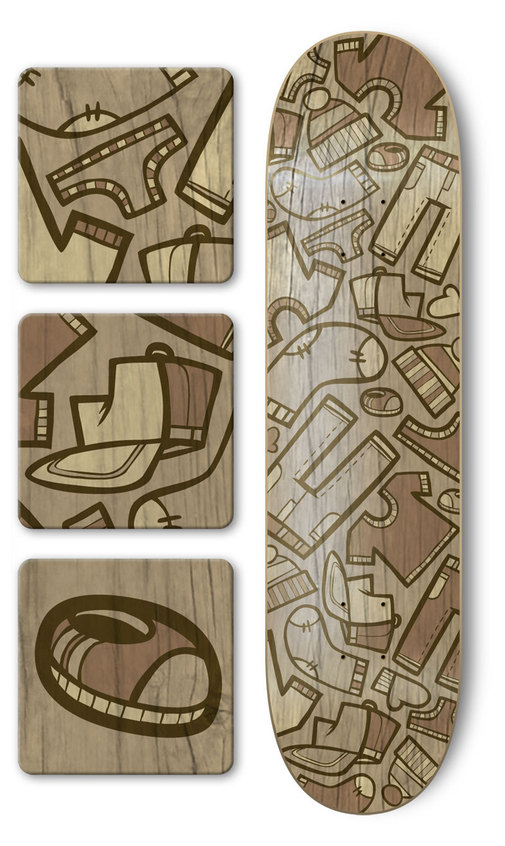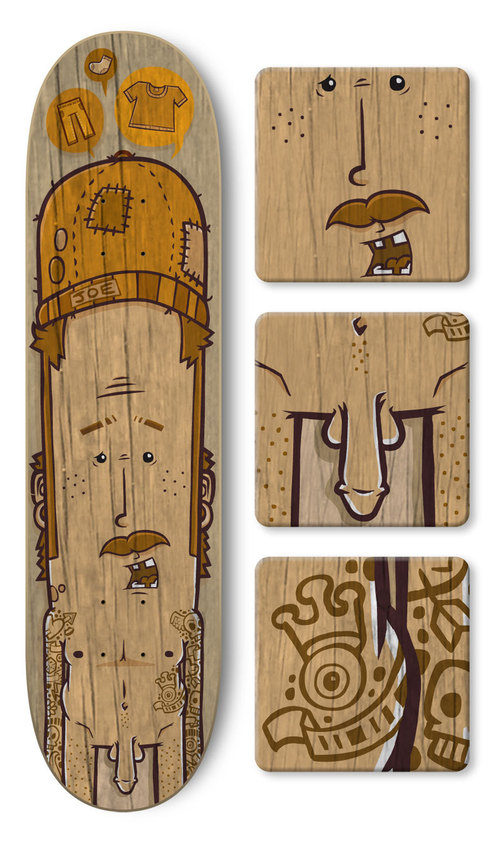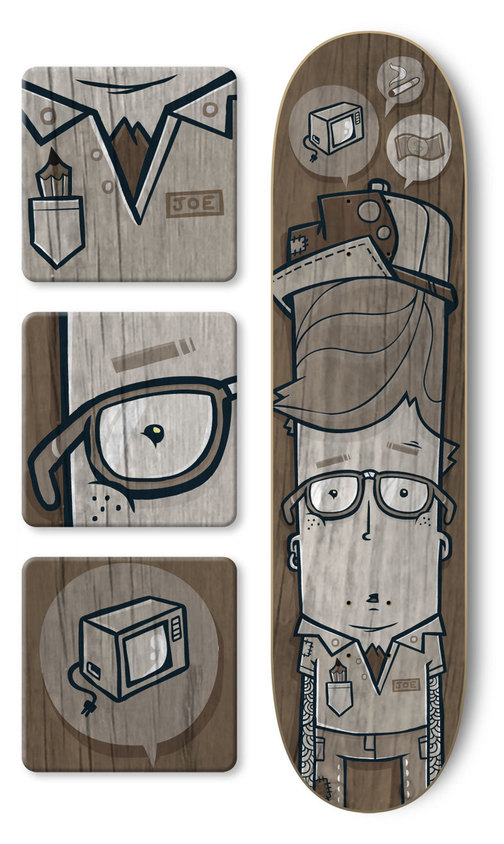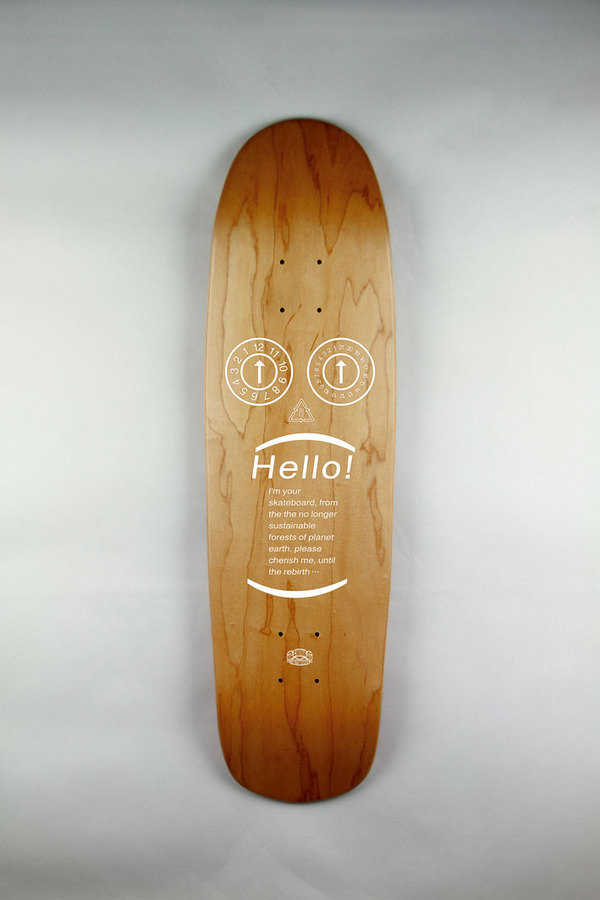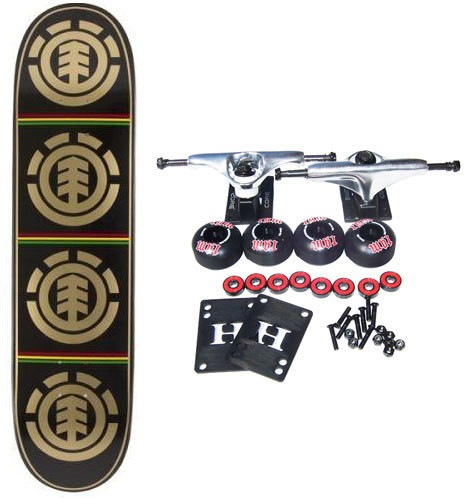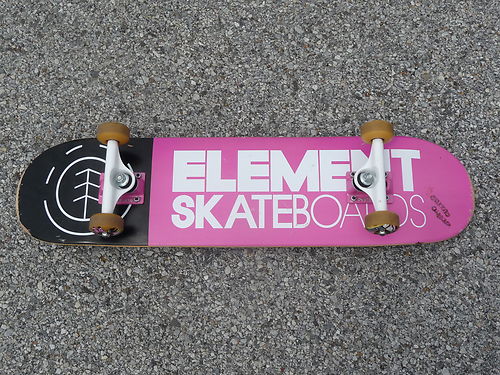 In case you are a glutton for skateboard art & graphic designs – here are some more!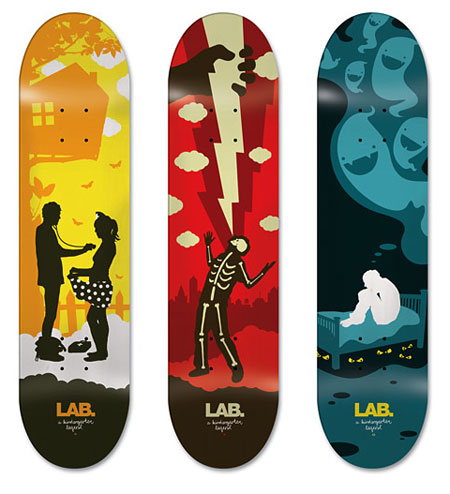 What was your favorite skateboard design? Would you take any of these over a sweet jump? Let us know in the comments below!
You like this? Don't forget to follow us on twitter @andysowards and like us on facebook @andysowardsfan! We are also on that Google Plus & Pinterest thing.