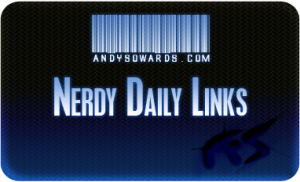 Photoshop Text Effects
Nice suspended text effect pulled off using Photoshop, Check this tutorial out.
Cool Twitter Tools
Want to make twitter automatically respond with an autoresponder message once someone follows you? Keep your followers happy and in the loop with personal greetings with tweetlater!

TwitThis is an easy way for people to send Twitter messages about your blog post or website. When visitors to your website click on the TwitThis button or link, it takes the URL of the webpage and creates a shorter URL using TinyURL. Then visitors can send this shortened URL and a description of the web page to all of their friends on Twitter.
Web Stats Tools
You've worked hard on your website, Now How much is it worth?

Theres so many ranking systems for websites now, Want to know how yours ranks, in all of the systems, right now? Check it out!
More WordPress Theme Hacks
Great wordpress tips, to keep the theme alive 🙂

More tips on making your wordpress the best it can be!