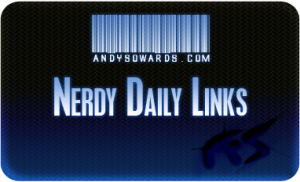 Web Development – Know your websites?
Very good refresher, we all need a reminder now and then as to what REALLY makes a website good.
Get that 'Hand Drawn' Feel
Very creative collection of hand drawn graphical websites, very inspirational.
Who's on Theme Forest? Me!
Now advertising pre-made templates from Theme Forest, They are very good so you should check them out! It will save you tons of time and money.
WordPress Navigation Formatting Guide
Much sought after tutorial on how to create two tiered dynamic navigation with WordPress pages and sub-pages.
Dreamweaver CS4 Tutorials
Need some direction when it comes to Dreamweaver? Now Showcasing the CS4 Release!
Web Development Project Management Cartoon – Hilarious
So I was rummaging through the internet yet again, I saw this cartoon a while back illustrating the project management process, which many companies struggle with. If you have seen a Web Development Project(or any type of creative project) through the whole process, then you can relate :).
Sleek Adobe Folder Icon Set!
Sleek and Sexy folder icon set featuring Adobe Products. Check it out.
Javascript – MooTools Plugin – Perspective Tabs
perspective tabs is a simple mootools 1.2 plug-in that allows for a large number of tabs to fit into a small space. Interesting look at the 'ajax' tab phenomenon sweeping the net, however, this is not AJAX.
Pimp your WordPress Blog
A look into the best hacks and add-on's that you can implement into your wordpress installation.
Wario Shake for Wii Experience Video Sweeping the Net
This is just cool, I don't care who you are. Flash makes this really fun.
Web Developer Newbie? Check these sites out
Great compilation of sites for newbie web developers to get them up to speed!
Want to know where your visitors are Clicking?
Want to know exactly where on your webpage your visitors are clicking the most? Get some Heat Mapping Action!
Got Twitter on your MAC?
Get Twitter on your OS X dashboard as a widget!
Adobe CS4 Overviews
Quick run-down of features about Adobe's latest suite release! Cool site design as well. Check it out!
Improving Your Skills – And The World – Web Developer
Progressive enhancement has become an established best-practice approach to standards-based development. Very Interesting Article. Must Read
Textured Background Tutorial
Very Nice textured background tutorial, Create a nice textured background, Much like the one featured on Elliot's site.
PHP 5 Apache Install on Windows Server Tutorial
Want PHP and MYSQL on your Windows server? Heres how.