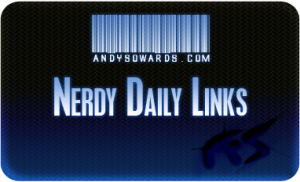 Flash Web Application Tools
Got a flash web app? add voice to your (Flash) web app with this Platform.
Tech Industry News
Great Place for Tech Industry News.
Twitter + Pics = TwitPic.com
Love Twitter? Love Photos? Mash them up. with Twitpic!
Facebook PWNT
The motivation: Facebook has yet to turn its 100+ million user-base into a fertile ground for advertisers, with co-founder Mark Zuckerberg reportedly estimating revenue in 2008 to be around the $300 million mark. Agree? Disagree? Feedback!
Flash Hackers – Flash Banners Hijack Your Clipboard
Malicious hackers are using booby-trapped Flash banner ads to hijack clipboards for use in rogue security software attacks.
Adobe CS4 Tutorial!
As you all know(or should know by now) Adobe's Creative Suite 4 software is out. You can now rush out and get it! As a direct result of this, the CS4 Tutorials are among us! Here is one of the firsts for Flash CS4. Enjoy.
Flashy Magazine Web Design
Awesome magazine, Very nice web design done here. Use it to inspire your next project.
Lifestream Website Tutorial w/ Sweetcron
Sweet tutorial to add a lifestream to your site reflecting your social network activities! Check it out!
jQuery Plugin
I featured a script that replaced text with images a few posts back, well here is an alternative using jQuery.
Web Developer Code Vault
Tons of Web Developer Code Snippets, You can even add your own!
Dreamweaver jQuery Plugin
Use Dreamweaver for Web Development? Use jQuery for Seamless User Experience? Get this Dreamweaver Plugin for jQuery!
Facebook me?
You can keep up with them AND my statuses by friending me in Facebook, and keeping a check on the 'notes' section of my Facebook 🙂