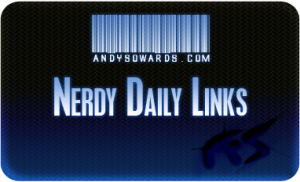 Busy Weekend! Happy Monday! Sorry for the absence of the post on Sunday. But we are back and starting the week off strong with some daily resources on Monday! Hope this helps your next project!
Don't let this happen to YOU! Look professional!

Get some inspiration for your next project!

Now your ears can stop burning when people talk about you, you can just be Tweet Beeped!

Free CSS Website Templates And Resources! Nuff Said!

Need to relax with Bird Sounds? Try Birdsong. LoL.

Finally, everything Google has to offer, on ONE page. lol

New WP Framework is out!

Nice collection of blog logo's, So nice in fact, someone tried to steal this post! LOL!

Record your screen with no download required!

Fabulous collection of FREEBIES! From PSDTUTS.com! Check em out!

Links to free business forms, very important when starting out with your business, This site features a lot of info helpful to entrepreneurial web people like you and me!

Looking for 150 of the Best/Most Active Designers on Twitter? Here they are.

Some people think twitter needs to DO More, Fast.

Keep certain blog posts visible only to friends WordPress Tutorial.

Awesome Vintage/Retro style wall papers! Decorate your desktop!

Great Designer T-shirt collection! Really makes me want one.

Collection of some nice twitter profile themes! I have a couple of lists like this as well, if you would like to check them out! Just click on the 'Design' Category!

Ah, butterfly keyboards, those were the days. 1995.

Get in the know! Check out these EXTREMELY useful CSS tips!

Interview with Designer Doug Cloud, Get into his head!

Are you a designer? An artist? Someone who just thinks of yourself as pretty darned creative? Then join the Designer community!

Not happy with webhost? Here is some advice for you my friend.

Collection of 20 best Designing Fonts, Some really good ones here!

LOL This is what I have to say to IE6!

Sneak Peak at the 2.7 wordpress admin panel, looking slick!

More support for the Retweeting Trends on Twitter.

Twitterers, Basically, RT and thou shalt be rewarded.