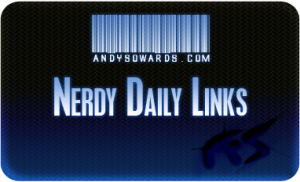 Merry Christmas Eve!! My wife and baby are doing very well and are coming home today! Yay!! Very busy day, but Daily Links are BACK! Check them out!! Thanks to all of my Friends and Supporters!!
Web Developer/Designer Resources, Tips, Tricks and Inspirations!
User Interfaces of the FUTURE! 🙂

Why twitter is great, and who to follow! 😀

Interesting news for Rails and Merb

Nicely done sites with Lighting effects!

Nice Quick and easy plugin for 'ajaxifying' all the links on a page!

Top blogs for Developers!

quick look at Illustrator and Dreamweaver Integration

Vector Gift Boxes tutorial!

Best Podcasts for Social Media Moguls!

Really nice 3D Metal in Photoshop!

Do fake logos count?

Totally Agree with this Bill of Rights for Programmers

Online Video that WORKS!

Very Nice Monopoly Redesign 🙂

Clever A-Z Post of great Web Design sites!

Make happy customers!

WP Themes all over the place!

Being Unique could be a bad thing in UX?

Great neon effect with animation!

Blueprint CSS Framework overview!

Congrats to BitBox for making a Million downloads on the BB Watercolor Brush set!

Designer interview!!

Free snow texture just in time for Christmas!

Truly Impressive Product Ads. Inspirational.

Simply Stunning Aerial Photography.

Some Great stuff from Smashing Magazine this year. Highlight reel!

New Freelancer? Tips to live by.

Good article of simple success.

Some pretty amazing pictures of Space Shuttle Endeavor, Amazing that man can make such a largely complex machine.

Good info to know 🙂

So many Blogger Templates, so little time.

Nice Industries to look for freelancing work!

Really nice Non Profit Designs!!