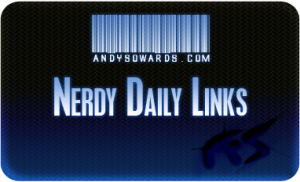 Noo! The weekend is almost over! Get the most out of today! Here comes your Sunday Learning and Resources to review! I would like to thank all of you for supporting Daily Links and sticking with us for so long!! Now Get your Daily Nerdy Web Development/Design Links!!
Web Development/Designer Resources, Inspirations and Entertainment!!
AWESOME Videos! Specially the radiohead one 🙂

More cool logos for your inspiration!

OMG Its Saturday! I can rest! YES!! Hope everyone had a great week! I had a super busy one! Its been great though! Got featured in a good amount of sites! I

SWEET Product Design websites!

Awesome Tips for Great Optimization of your sites!

Another great site with TONS of Web Dev Resources!

Great CSS Tutorials, Master your CSS!

SWEET Product Design websites!

Awesome Calendars!! Web Developers use these in your apps that require it!!

These are the MUST HAVE Add Ons for FF if you are a Web Designer

GREAT Resource for anyone using WordPress

Some Nice Tutorials for PSD Web Layout creation!

Really Good Resources!! Backgrounds and Patterns!!

Really nice tool to have! Could come in handy 🙂

Awesome Photoshop Tutorial!! Turn your Signature into a shape!

Another great Photoshop Tutorial, Peeled back stickers!

Title says it all, GREAT WordPress Resources here!!