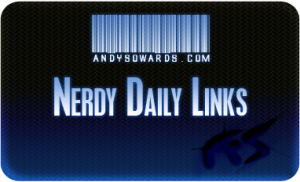 New week AND a New Month! I hope you all enjoyed the weekend, I am sure most of you watched the super bowl :). Gear up for a good week and start it off right with these resources! Now Get your Daily Nerdy Web Development/Design Links!!
Web Development/Designer Resources, Inspirations and Entertainment!!
These are some great Illustrations in web design! I love seeing good illustration!

Mini guide to twitter – 60 Great Resources!

These are just some amazing calendar concepts!! Inspirational designs

Mini guide to twitter – 60 Great Resources!

Stunning pictures of Beautiful Cities. Awe inspiring.

Great Resource Site for Web Designers, Everything is at your fingertips!

A Quick Look into how to achieve facebook style lighting

Mini guide to twitter – 60 Great Resources!

Great Quotes that Show the True Value of Design

Great Examples! Nicely cloned themes!

List of TOP PHP Frameworks!

Awesome Text Effect Tutorial!

Good look into the creative process

Create your own WordPress Twitter Widget

Great place for Free Textures!

Awesome places for Logo Inspiration!

Learn to be a better writer by seeing what habits effective writers have

This is a Must See Post, It rounds up the best of the web from January. Tons of great stuff

Awesome post that shows the history of Corporate Logos and gives some history behind the evolution of their branding, very nice

Great Web Meeting service

A Great place for Building FOrms and Conducting Online Surveys!

Great read about Self-Employment

Search Engine for Tutorials. NICE

Everyone can use some generated backgrounds 🙂

Get up to speed with Twitter if you've never used it before!