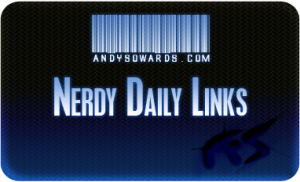 First day of February! Hows it going so far? Hopefully great! I would like to make a shoutout to @mayhemstudios! If you aren't following him on Twitter, you need to be! A Good portion of these links are tweeted by his greatness! He's an awesome guy! Now Get your Daily Nerdy Web Development/Design Links!!
Web Development/Designer Resources, Inspirations and Entertainment!!
Great Article, Write like a pro!

Simply amazing stop motion video. Inspirational.

Twitter is good for PR

Great Place for Logo Inspiration!

Great read about 'Design'

Twitter is good for PR

Good reason to double check your work 😉

As always a great read – Creating new ideas

Another great Best of the Week Roundup!!

A Look at Snipt.org

The web 2.0 news Weekly Wrap UP!

Another great look into the logo design process workflow behind it!

Nice InDesign Tip!

Free 2009 Calendar! Naldz is back!

Great Twitter Directories to find friend to follow!