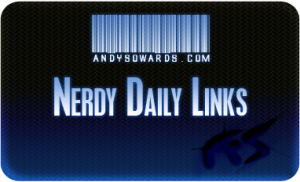 Starting the Week off STRONG with a healthy helping of Nerdy Links! Preparing you for thanksgiving this week ;)! Go get the resources!!
Twitter Stuff
More twitter Apps to Engulf your life!

List of Awesome Twitter Tools, Most of them you might use, some you might not!
Web Developer/Designer Resources
Great Resources for Improved HTML/CSS Skillz or Help

Web Development/Design Nerdy Daily Links For 11/23/2008 – Today, Is Sunday, The Day of Rest. Daily Links, Is Short and Sweet Today
Freebies!
Awesome and Free Motion Blur Textures!
Web Developer/Designer Inspiration
Great, Hilarious, and Creative Error Pages!

Great inspiration from Abduzeedo. Nice Collection!

Great collection of Best Web 2.0 News from Last Week!
Freelance/Business/Marketing
We all need a little help with this one. Hate Taxes.

Your business could learn a lot from SalesForce.com

Good Advice from 37 Signals on Just getting it Done.

Good reasons and tips on going with Twitter
Facebook h4x
jQuery Stuff
browser-ready jQuery-loading bookmarklet
Nerdy X-mas
What to get your geeky kids for Christmas!
Web 2.0 News
Weekly Web 2.0 News Roundup

Internet Is More Reliable than TV. Score again!

Internet is good for your kids. Score!

Finally Colleges realize no one uses their College Email Account. Except for Facebook back when it was required.

Join My Friend Feed! If you would fancy that.