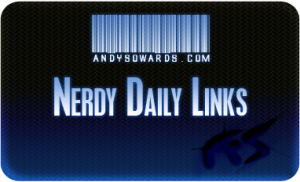 This has been a long week! But another good one! Its FRIDAY! So be happy :)! Now Get your Daily Nerdy Web Development/Design Links!!
Web Development/Designer Resources, Inspirations and Entertainment!!
GREAT Chart for converting PX to EM

Great tips for Beautiful HTML and Content!

Great Web Related Twitterers you need to follow! Some awesome people in here!

Amazing post to help you access your windows PC from your mac OS X Intel based computer. Very handy guide!!

Quick and easy tips for improving your wordpress theme!

INSPIRATIONAL TYPOGRAPHY! Really creative and amazing. must see!

Explination of the Twitter Don't Click me scam that was floating around yesterday on Twitter

Great reference for new Mac users migrating/switching from PC. Probably the best thing you can read first once you open the box and start playing around on your new mac!

AMAZING ROUNDUP of Brushes to Create Textures!! Nice brushes here

Great Tutorial for creating a Professional Design Portfolio!

This is a hilarious look at what a web designer would never tell you haha.

Scam that was floating around twitter yesterday

SIMPLY AMAZING CAKES! I want one of these cakes designed for my next bday!! NICE!!

AMAZING Blog Style Web Designs! Really creative!

Frames are back in HTML 5? The hell?

Flawless Paper Textures!! NICE!

THIS IS HILARIOUS – Spot on process of how some design projects actually go! LoL

Great tutorial for creating a Login and Registration system with XML!

AWESOME MAC OS X Browser/Desktop Mesher! Web apps in the dock! Nice!