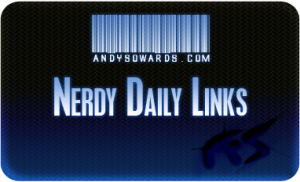 ITS THE WEEKEND! What more could you ask for? Oh? Whats that? Awesome freaking nerdy links for web devs and designers? Ok, fair enough. Here are some! Enjoy! Now Get your Daily Nerdy Web Development/Design Links!!
Web Development/Designer Resources, Inspirations and Entertainment!!
Awesome Hackers tools for Linux!

List of new WP Plugins just released

VERY IMPORTANT! Client expectations MUST be set.

Need a date picker script? Heres some

AWESOME STORE CONCEPT!

Twitter gets hit with another Huge Funding!

Good steps to make to move towards a better portfolio!

Facebooks future is in our hands, LITERALLY 🙂

Nice tips for Candlelight Photography!

Awesome Smart Blocks Demo!

imgPreview jQuery Plugin – Learn to build it! NICE!!

Really cool Blogger Templates!

Twitter and CodeIgniter!

Awesome Vector File Resources! Good to have!

AMAZING Vector Based Web Design! Stunning inspiration!

Cool Christian Website Designs!

Great Writing tips for Designers!

Quick and easy way to retreive your WP Password! Uses MYSQL In PHP My Admin

Microsoft Hires Wal-mart Exec? Awesome

Best Practices for getting that money!

GChrome is coming to mac!

Ahh! Robot theme park!

TONS of Tools for You Tube!

Awesome news for iDisk! Massive file sharing!

Good poll on who uses what CSS Framework, also cool graphic gif!

Really nice Logos! Great Designs!

WP for Designers – Part 5, Great screencast!

AWESOME VECTOR ZUNE! Download the PSD and a tutorial!

Google Japan got Smacked!

Really amazing Vector Images!! Inspiration!

GREAT Info on scaling web apps!

Really easy tooltip and image preview using jquery! Nice!

Quick and easy tips for improving your wordpress theme!

Awesome RocknRoll style web design Tutorial! Very good! Also uses the 960 CSS Framework

Amazing post to help you access your windows PC from your mac OS X Intel based computer. Very handy guide!!

Great reference for new Mac users migrating/switching from PC. Probably the best thing you can read first once you open the box and start playing around on your new mac!