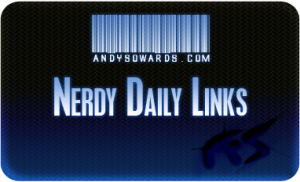 Today, Is Sunday, The Day of Rest. Daily Links, Is Short and Sweet Today 🙂
Awesome Interactive Agency Interactive Site! Inspiration!!

WordPress Plugin that lets your commentors add their twitter ID to comment!

Great review of CliqCliq COLORS for the iPhone, all you iPhone wielding designers might wanna check this out 😉

This is by far the BEST compilation of Workstations ever. Most beautiful Mac Setups ever seen.

Free Icons all OVER the place! DANG!

Web Development/Design Nerdy Daily Links For 11/22/2008 – Your nerdy techy web developer/designery Resources await! Feel free to leave some comment love or lay down some nerdy techy link enlightenment and Get Informed while doing it! Some really great inspirations, Freebies, and Info are below!

Great Designer Interview, I always love these.