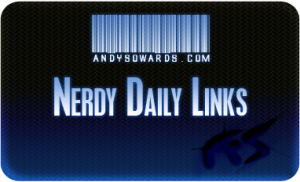 Weekend is almost over! Been a busy one for me, middle son turns 2 so today is his party! Lots to do! Keeping the Nerdy links short and sweet today, hope you all get a lot done!! Now Get your Daily Nerdy Web Development/Design Links!!
Web Development/Designer Resources, Inspirations and Entertainment!!
Demographic Breakdown of Social Media Sites – Facebook/Myspace/Linkedin/Flickr, Age/Sex

Twitter Adventures!

New Adobe Air Twitter Application – Heard good things so far

Take a look at the most popular twitter clients!

Best Web Craze in Years?

Freaking awesome Flash site where you can adopt a word, Very interesting and inspirational

Technorati Upgrading Crawler!

Love checking the Weekly wrapup to get up to speed on all that is web 2.0 news!

Great Roundup of Valentines Tutorials! Make something for the one you love!

Funny Cartoon About Digg 🙂 and 10 ways to get Banned!

Some clever tips for incrasing your laptops bang on batteries

Another cool XHTML-CSS Validator for you to use!

more killer sites!!

NETUTS Needs Writers!