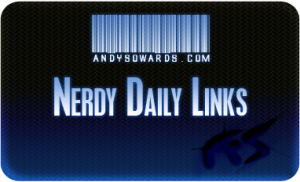 This weekend is almost OVER! Todays Links have some really useful tips and ideas for you to try out over the weekend! The Nerdy Web Development and Design Links are still coming daily! So check them out and pass them on! Bless you all!
Web Developer/Designer Resources, Inspiration, and Insight!
If you haven't drooled today, then take a gander, then buy it for me for christmas! 🙂

So many PSD 2 HTML Services, heres a review of one!

Quick Illustrator shortcuts!

I sure hope my wife finds this list 😉

Get yourself some Flash Components! Giveaway!

Weekly Web 2.0 News wrap up!

Awesome daily inspiration!

Great Server Security Tips!

another great Best of The week from Abduzeedo!

DM'S SUCK!