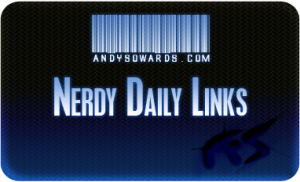 New Week, New Inspirations. Todays Links have some really useful tips and ideas for you to try out! The Nerdy Web Development and Design Links are still coming daily! So check them out and pass them on! Bless you all!
Freelance/Business/Marketing
funny, but true, list of how to lose friends 🙂

How to use that free time efficiently!

Funny read about "Viral Marketing"

Gen Y is the bomb!
WordPress
Something WordPress Theme Makers need to be aware of in 2.7 – Comment Enhancements!

Really awesome themes and plugins for your WP Admin area! NICE!
Web 2.0 News
Great International Products from 2008! Nice list!
Web Tools
Cool new Time Tracking Web App!
iPhone
iPhone for the Blind? Amazing!
Obama Sez…
Uh oh, Look out interwebs!
Web Developer/Designer Inspiration
A Spectrum of Inspiration!

really inspirational fliers! Nice collection!

Some of the Best stuff on the Web from Last week, from Arbenting! Great stuff!!

Great quote from Apple
Web Developer/Designer Resources
Great Stuff From Nettuts last week! Its worth a look!!

Too many Ideas and not enough Action? Perhaps the Action Method is what you need then.

Another great Ad Network for Web Designers/Developers and Freelancers!
Programming
PHP – Introduction to php-tracer-weaver
Contest!
Nice! Get Featured and Showcase your best Design! CONTEST!
Web Developer/Designer Tutorials
Photoshop Batch Processing Tutorial!
FireFox
Great extentions for FF if you need Analytics!