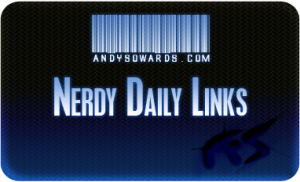 The weekend is finally here! Here is your Weekend Nerdy Links Update! Enjoy them! I will be out today having fun at the zoo with the family :), Hopefully i'll have lots of cute pictures to share with you this week :). So check out todays links and pass it on! Thanks!! Thanks everyone for all the love and support, I appreciate you all! Now Get your Daily Nerdy Web Development/Design Links!!
Web Development/Designer Resources, Inspirations and Entertainment!!
Some cool tips for wordpress

Great read – this happens to all of us at one point or another

Stunning digital drawings!!

great read for preparing for the future!

great resource for WordPress Plugin Development

great things to look at to improve your professional effectiveness

Awesome Showcase of Logos!

Cool script for fluid images

AWESOME Volt icon tutorial!

JCPenny is savvy?

Awesome websites for typography nuts

Awesome real estate websites!

New DCTH Format!

Some cool alternatives to the Font DIN

Inspirational collection of Coming Soon Pages!!

Freaking awesome places for fonts!!

Stunning Vector Inspiration!!

Awesome roundup of all the Twitter Design Icons!

Awesome Grid System Generator

Extremely Tiny jQuery plugins

Awesome Design Templates and PSD Files!!

Twitter personality account lol

Excellent CSS Techniques!

Great list of the daily Twitter Memes

Awesome – History of Gameboy

Awesome collection of Photoshop Plugins!!

Shortest URLS? For how long?

The winner of my canvas giveaway with UPrinting.com shows us his final canvas! Nice one!!