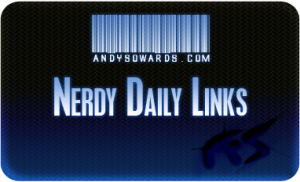 WOW What a great weekend, now time to get back to work! Need some extra inspiration today? I know I do. Hope you enjoy todays post and pass it to a friend! Thanks everyone for all the love and support, I appreciate you all! Now Get your Daily Nerdy Web Development/Design Links!!
Web Development/Designer Resources, Inspirations and Entertainment!!
Are you a jerk if you update facebook too much?

Excellent Social Media stories from this week

Cool Background examples

Cool light up technique with jQuery

Great look at some trends in 2009

Great ways to sync up your iPhone with your tunes, without iTunes!

Great read from an Awesome Designer – Web Stats!

An EXCELLENT Post showing some GREAT designers earliest work, much progress has been made!