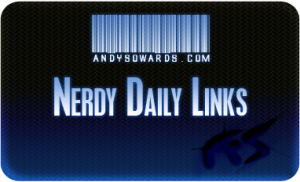 Its the weekend! Have a productive one and check out these links for some tips, ideas, and inspiration! Hope you enjoy todays post and pass it to a friend! Thanks everyone for all the love and support, I appreciate you all! Now Get your Daily Nerdy Web Development/Design Links!!
Web Development/Designer Resources, Inspirations and Entertainment!!
Another funny post from Tremendous news!

amazing LOL

Awesome Package design!!

Awesome way to convert PS mockup to XHTML/CSS

Great adsense plugins for WP

This twitter client looks promising

This is a very inspirational read

The ever so tricky multi-lined indent in blockquotes

SWEET Twitter Hacks for WP

Great handwriting fonts!!

Great and simple php script

Interesting read

Speed up that page response time!

Could google wave be a game changer?

The ever so easily forgotten :active

Cool new app – Instant Screen Sharing

Great video explaining reasons to use Quicksilver

Great giveaway! Elegant Themes Membership!

Hi-Res display images

Great Tips for Designing Checkout

Awesome Design/Code Website from scratch tutorial

Awesome! Imaginative painted scene tutorial – photoshop

Great examples of Tooltips

Great tooltip script – Simple Tooltips!

I HATE this issue.

Excellent demo!

Awesome twitter Tees

Most popular songs on twitter right now! Nice!

Great giveaway! Funurio license!

LOL Hilarious post

A good weekly vidcast!

Awesome Resources for Designers and Devs!

Cool Fancy Tabs in jQuery!