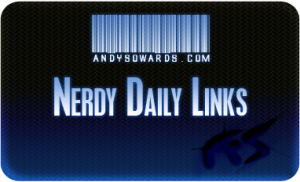 Happy Tuesday! I am definitely enjoying this new hosting! had no issues so far! Keep the good times rolling! so check those out! Hope you enjoy todays post and pass it to a friend! Thanks everyone for all the love and support, I appreciate you all! Now Get your Daily Nerdy Web Development/Design Links!!
Web Development/Designer Resources, Inspirations and Entertainment!!
Good tutorial on building a captcha and contact form

Great examples of maintenance pages!

Great and effective wordpress loop hacks

Interesting read – its true! But I still like my mac 🙂

This is something everyone should read

Nice tips from the CSS Masters!

Great comparison of prices and layout to be most effective

Excellent read – HTML Email with PHP Tutorial

This is just a good read about layouts

Excellent Pictures of Detroit!!

Awesome Online T-Shirt Shops!

LOL This is kinda funny

Kickass login screens

Great video on why to use Zend php framework

Sweet typefaces!!

Love reading this

we all have it. great read!

awesome read about CSS3

SWEET Type Treatment – Western

Simple but great twitter shirt

Great tutorials for great web designs

Stunning Text Effect Tutorials!

Awesome Vintage Sign Collection!

Sweet iPhone Accessories we want!

SWEET Font!

Awesome Hourly Rate Calculator!!