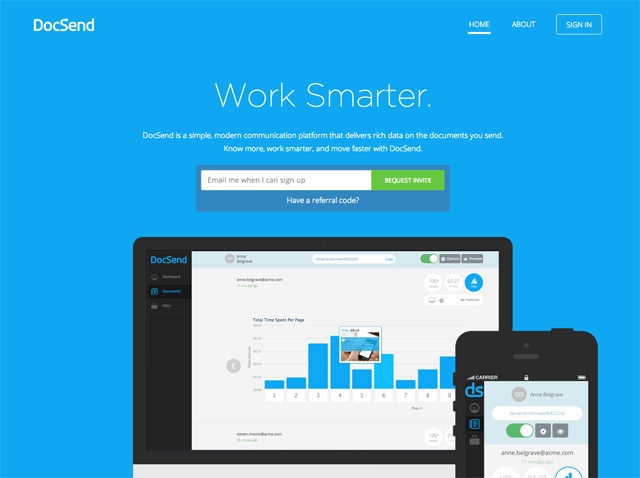 David works for Radley, who design beautiful handbags and purses. Outside of work, he enjoys designing apps and learns UI design.
I'm a huge fan of well designed landing pages. It's possibly because I've spent quite a bit of time in the past trying to build pages that promote apps and software products, but a beautifully designed landing page is much harder to create than it looks. Getting the design right is remarkably challenging – it needs to fit in with the brand of the product, it needs to be engaging and interesting and it needs to give the visitor enough information for them to learn about the product without being overwhelmed. It's a very delicate balance.
There are no set rules for how to go about creating a great landing page, and you can go for an image heavy, bold, brash, colourful design or a minimalist, monotone and white-space filled affair (or – of course – anywhere in-between). Well designed landing pages have another benefit, of course. Aside from giving visitors useful information on the product, a beautifully designed page also helps to prove that the product itself could also be designed with great care and attention.
To help give you some inspiration for your next landing page design project, I've brought together a collection of some of my favourite designs. Each of these helps to market the product elegantly and effectively, and presents information on the app, service or product in a style that's visually stunning.
AlleyOop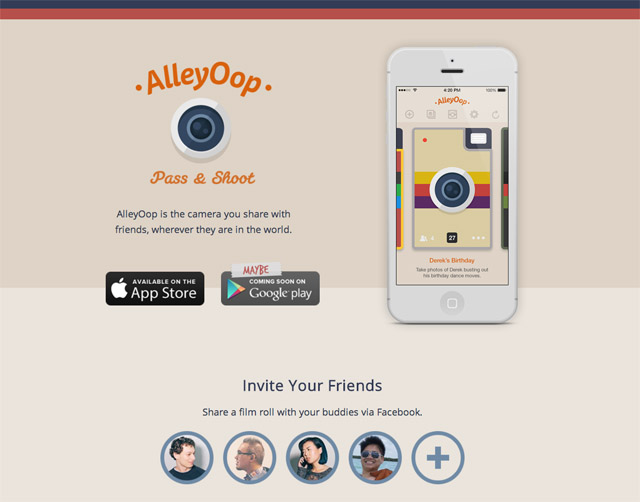 Source: http://www.alleyoop.camera/
Remark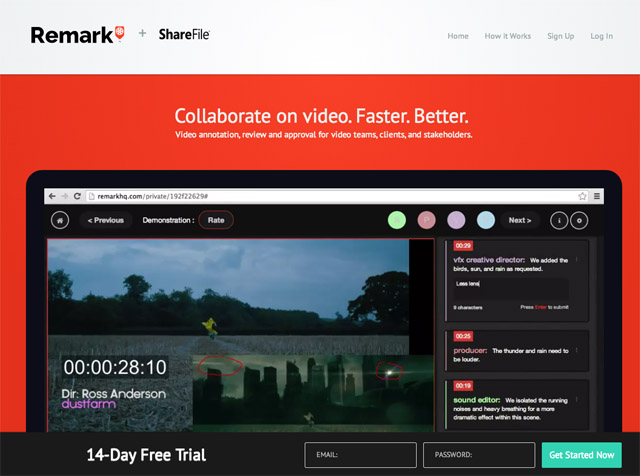 Source: https://remarkhq.com/
MailCharts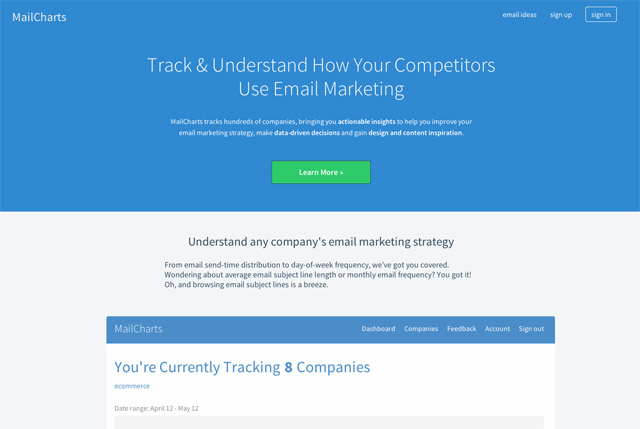 Source: http://www.mailcharts.com/
MakeSpace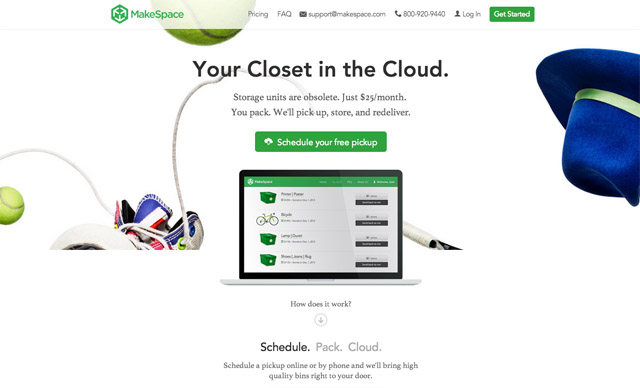 Source: https://www.makespace.com/
Freshdesk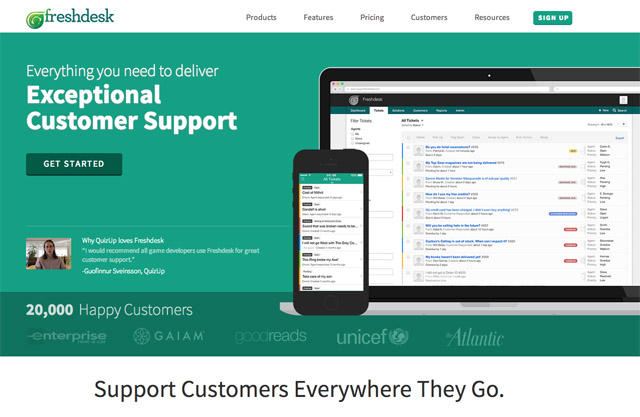 Source: http://freshdesk.com/
Invision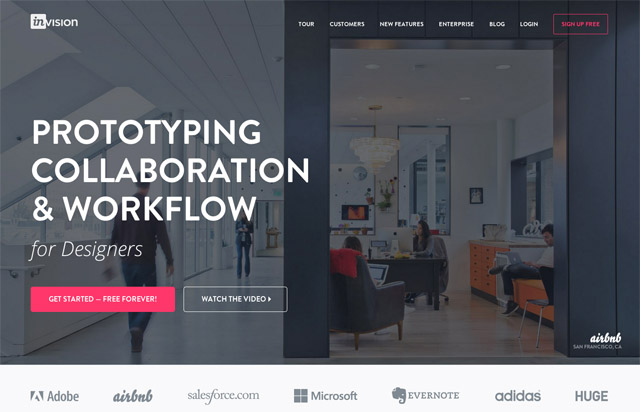 Source: http://www.invisionapp.com/
Treehouse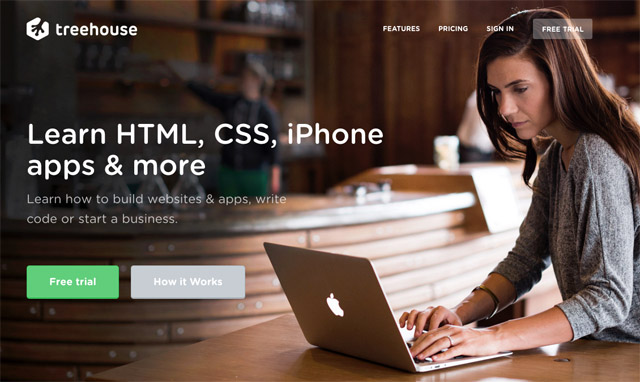 Source: http://teamtreehouse.com/
Divshot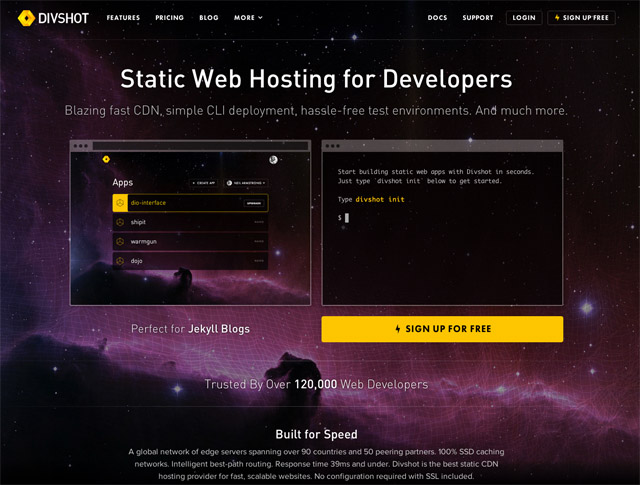 Source: http://www.divshot.com/
Temper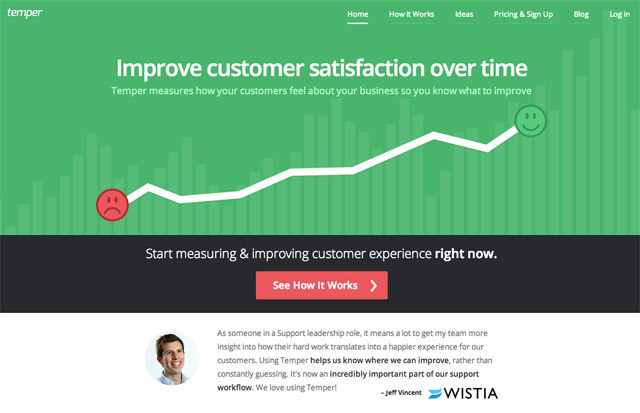 Source: https://www.temper.io/
Sqwiggle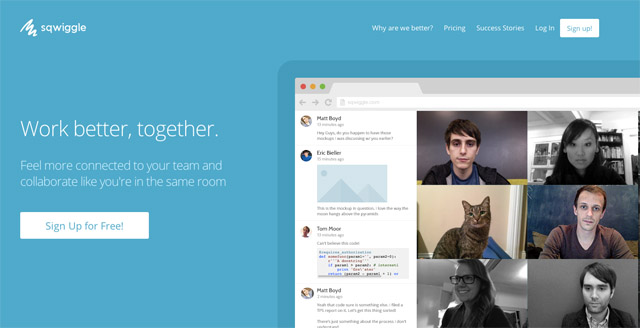 Source: https://www.sqwiggle.com/
DocSend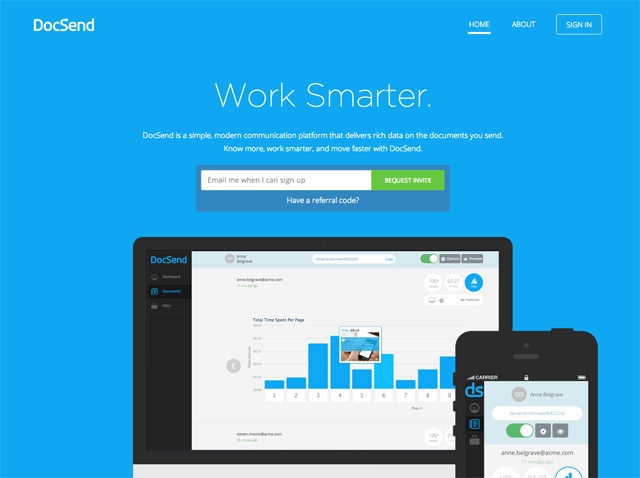 Source: https://docsend.com/
Papermine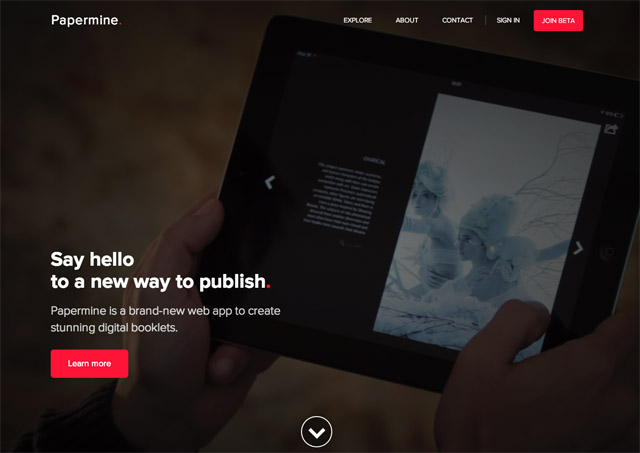 Source: http://papermine.com/
Osmo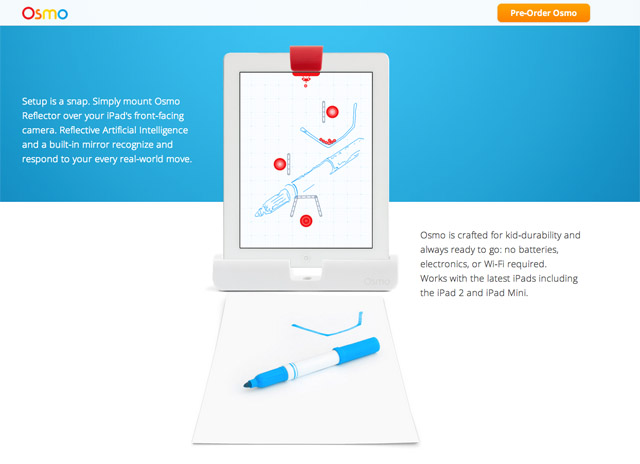 Source: https://www.playosmo.com/
Olark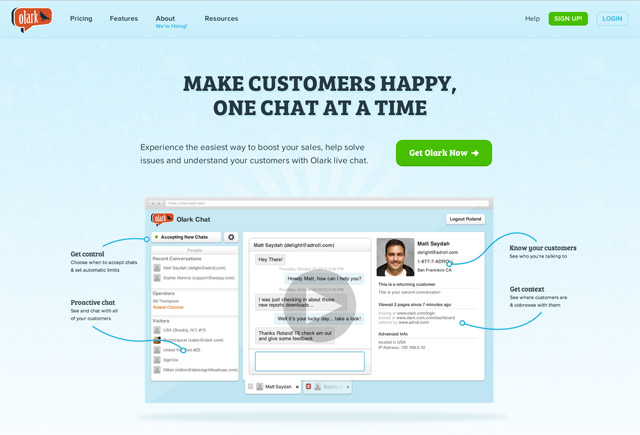 Source: http://www.olark.com/
Carousel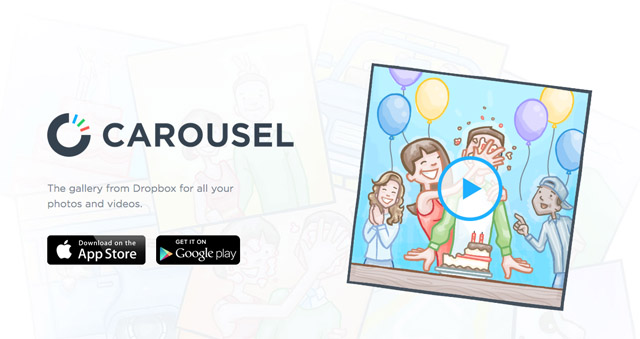 Source: https://www.carousel.com/
Which of these landing page designs do you like best? Do you know of any others that should have made the list? I'd love to hear what you think in the comments!