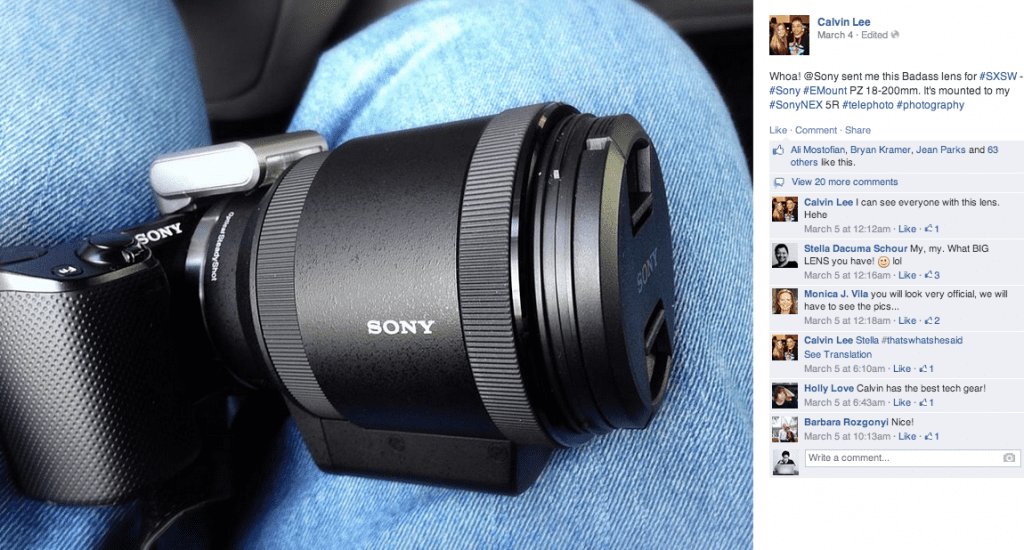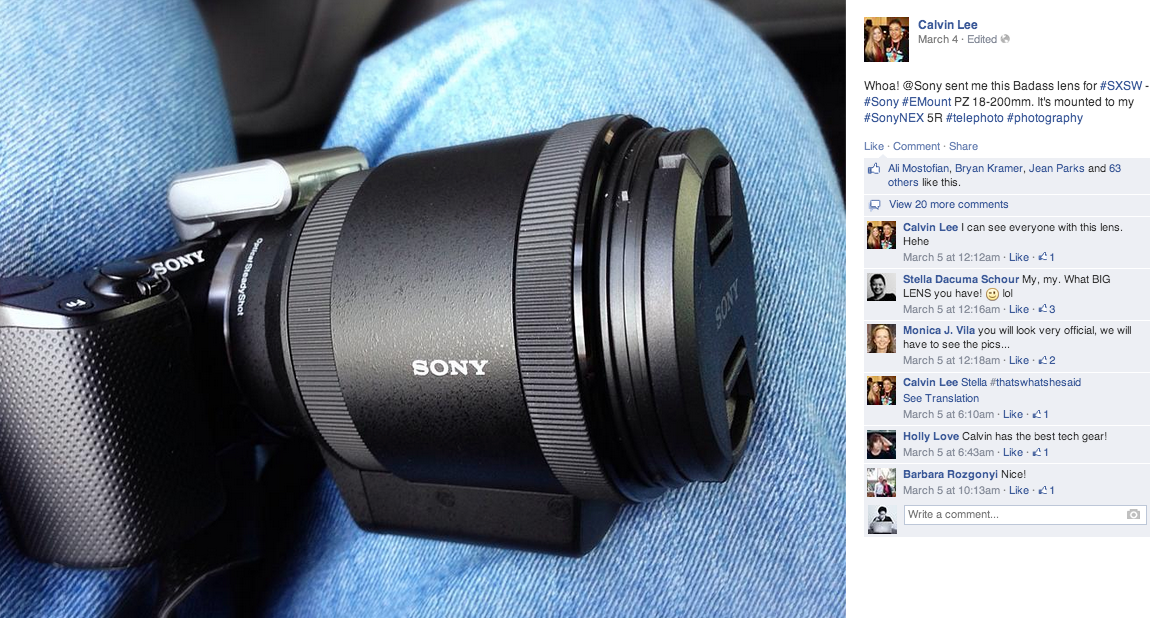 Approximately 27 percent of small businesses report they don't use any social media at all, according to a National Small Business Association study. Meanwhile, 40 percent of social media users purchased an item after sharing it or favoriting it on social media sites. The study also found social media drives in-store and online purchasing at equal rates.
It's never too late for small businesses to join social media and start connecting with customers and developing their online brand. Here are a few ways to kickstart your social media marketing with examples from companies that are doing it best.
Turn customers into advocates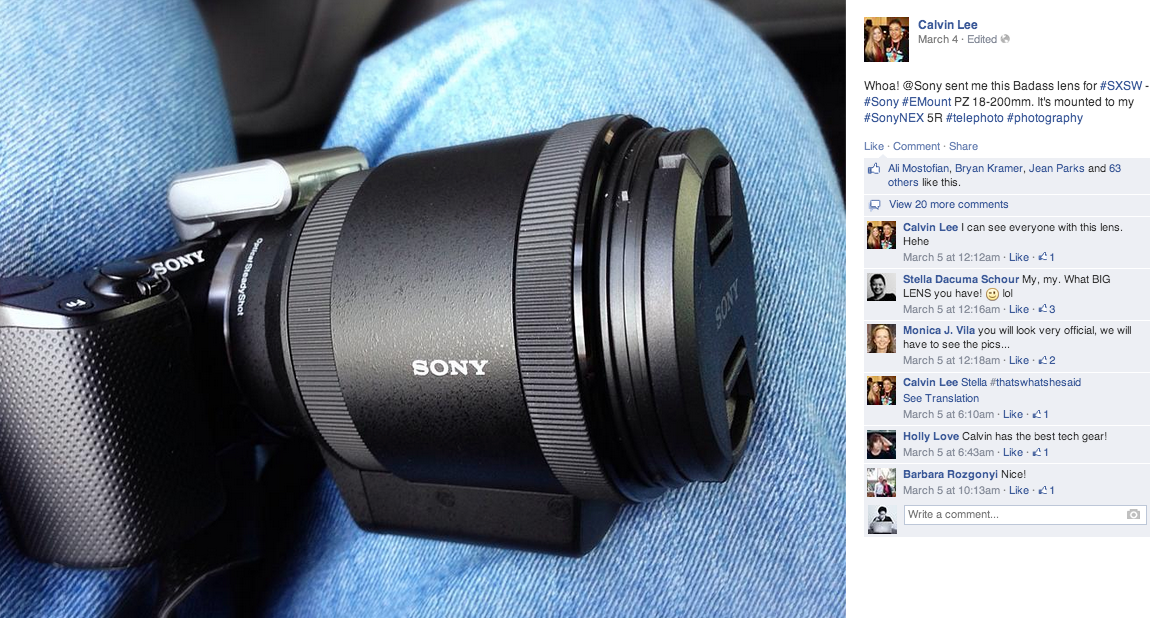 6 Ways to Get Your Facebook Fans Raving About Your Company – pictured above, Twitter Master Calvin Lee @mayhemstudios
Turn loyal customers into your biggest advocates. People are oversaturated with marketing messaging and look to social media for advice. Identify which customers are your most loyal fans, or send out an online survey to rate your company on a scale of 1 to 10 to find out. Keep in touch with those customers through social media, engage with them and occasionally ask them to write a review or share content. Give them shout out's on social media and let them know their opinion is valued.
Generate leads with a sweepstakes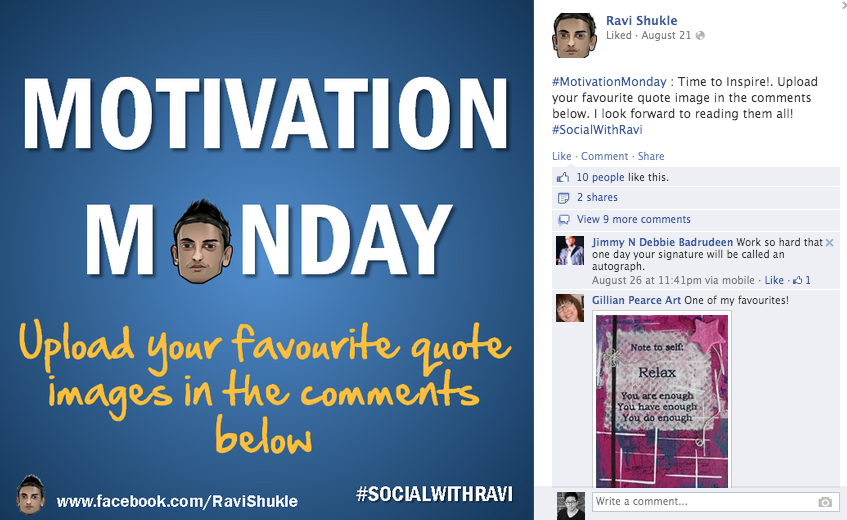 8 Facebook Contest Ideas You Can Run on Your Timeline TODAY
Create a sweepstakes or giveaway to attract more followers for your social media channels. Develop a completely unique sweepstakes to create a buzz and promote more social sharing. Starbucks launched a campaign to entice its 24 million Facebook fans to compete to bring the Pumpkin Spice Latte to their cities first. Facebook users watched videos and answer trivia questions to take the promotion viral and raise awareness about the latte.
Use more images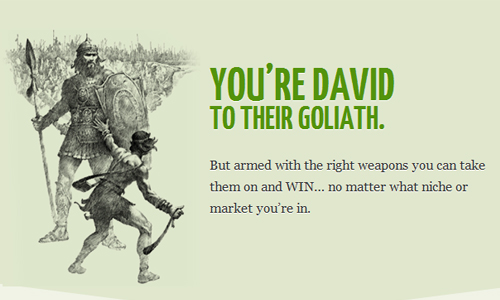 3 Psychological Principles Behind Blog Images
Not every contest has to be as over-the-top unique as Starbucks. A simple Twitter promotion asking followers to tweet images of themselves with your product (with a chance to win a prize) can create a stir. Tweets with images are also 94 percent more likely to be retweeted, making it more likely people will share and boost your promotion. Add more of your product, employees and inspiring photos to your social media networks to help boost sharing.
Engage and soft sell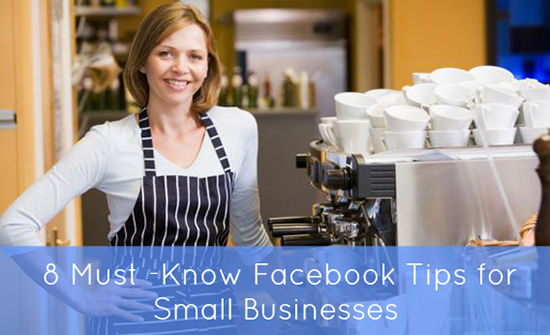 Using Your Personal Facebook Profile To Get More Design Clients
Using social media should create a soft sell opportunity for your business. Look at it as an ongoing conversation with your customers where you get to hear and understand their needs while they get to know your brand, suggest Time. Don't make every Facebook post or Tweet about selling. Launch a promotion, use photos, and ask your audience fun questions. Companies like DriveTime use Facebook to engage their fans with questions like, "Can you name this classic car?" to get people talking. Asking your audience questions, to engage in fun games and post photos and reviews is a simple yet effective way to build up your social media presence.
Reach decision makers

Oldie but Goodie, Gary killed this, inspired me for years from just this one talk – Gary Vaynerchuk: Building Personal Brand Within the Social Media Landscape – Web 2.0 Expo NY
Still not convinced your small business needs a social media plan? According to Forrester, 100 percent of business decision-makers use social media for work purposes. And 98 percent of read blogs, watch videos and listen to podcasts. Those decision makers are prime to share content and engage with your brand.
Want to hear some inspiring numbers? Before Gary Vaynerchuk was an Internet phenomenon and bestselling author, he spent 12 hours a day engaging in online markets and social media. It took his father's small New Jersey liquor store from $4 million in revenue to $50 million through social media online.