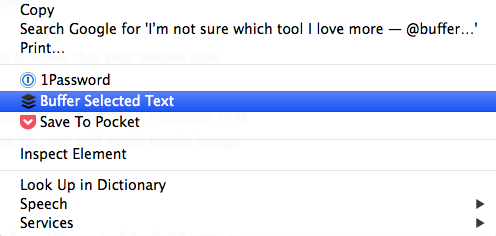 Many companies use Twitter to promote services and products without spending hours attached to the computer or smartphone. Instead, companies use third-party services to schedule Twitter posts throughout the day, only responding to the most important inquiries in real time. Here's a look at the best Twitter tools out there, and how they can help you.
If You Tweet It They Will Come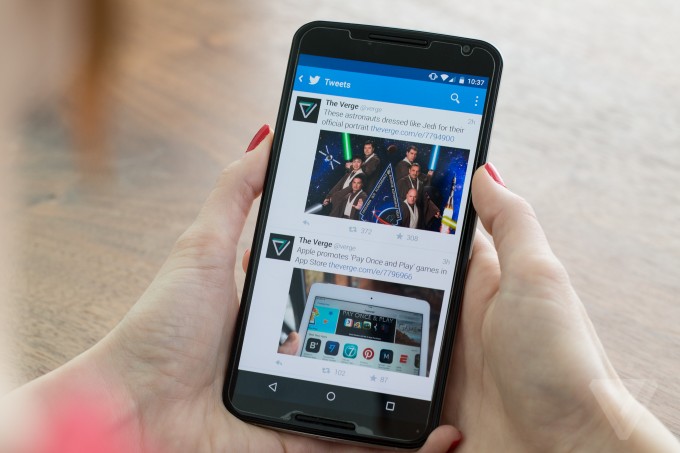 The growth formula: Q&A with Kevin Weil, Twitter's head of product
The first thing: dissolve your expectations of how many people should be following your business. Unless your company is famous or you're famous, don't expect heaps of people to flock to your Twitter feed immediately. Anyone who is using Twitter is constantly bombarded with information. The trick is to give people a reason to follow you and your company.
So give them reason – then give them consistency. Nothing builds a following on Twitter – or any social media platform – better than the consistency with which you post material. A Twitter management service will help you with this. Since nobody has the time, or the presence of mind, to constantly be hopping on Twitter in order to link an article or Tweet some sharp quote you heard in a business meeting, let a computer do it for you. If you post material on a regular basis the followers will come.
Content By Company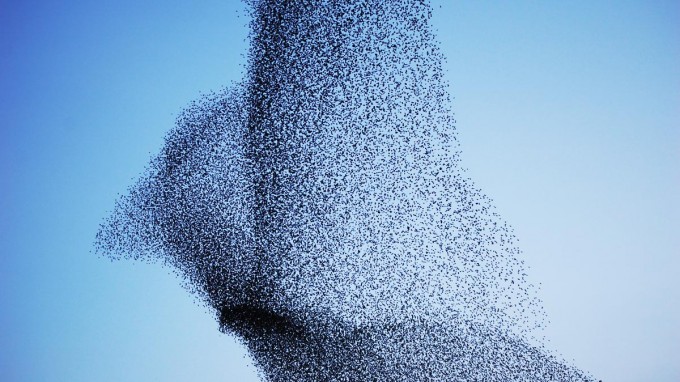 50 Companies That Get Twitter – and 50 That Don't
Take a look at other companies utilizing Twitter in order to garner attention. Lightspeed Magazine, a semi-pro science fiction magazine has collected more than 15 thousand followers, while Lifelock, an identity theft prevention company has 23 thousand. While these two businesses are vastly different, they have a couple things in common when it comes to Twitter.
First, they aren't only talking about themselves. Both of these Twitter feeds are actively engaging with their audiences by either asking them to do something for fun, or by giving advice on the businesses area of expertise. Keep your Tweets in your area of focus, but try and avoid the mistake of shameless self promotion. Another thing both these feeds do are promote other people's work. Twitter users are part of a community and communities support and promote each other. If users see that your business is actively engaging in a community, they will be more likely to follow you.
Management Tools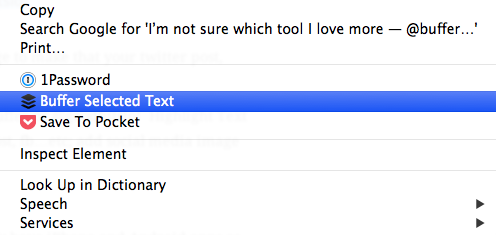 10 Ways to Get the Most Out of Buffer
The content and consistency part aren't so difficult if only you had time to manage them. With services like HootSuite, Buffer and TweetDeck, you'll only spend as much time as you really want browsing Twitter.
Twesocial is the most popular growth service on the market; they will grow your account for you!
HootSuite is the most popular Twitter service on the market. It lets you monitor multiple Twitter accounts in one dashboard, schedule posts and even integrate other social media platforms like Facebook. HootSuite has three different options: free, pro and enterprise. Each level unlocks more features.
Unlike with HootSuite, there is no following other people on Buffer. It's simply a way to schedule Tweets, track statistics and get suggestions for other Tweets people might be interested in. While it has some limitations, it also has a more comprehensive scheduling option than HootSuite. Buffer is free, with a yearly subscription option to unlock full features.
TweetDeck, owned by Twitter itself, has closed down its apps to focus on a browser-friendly approach. TweetDeck has an intuitive and easy design that lets you schedule Tweets and even add pictures. You can view the streams from multiple accounts as well as the pictures in those streams, instead of just a link.
While all these services are useful, they all have different styles, and it's up to you to find the one that fits your needs best.