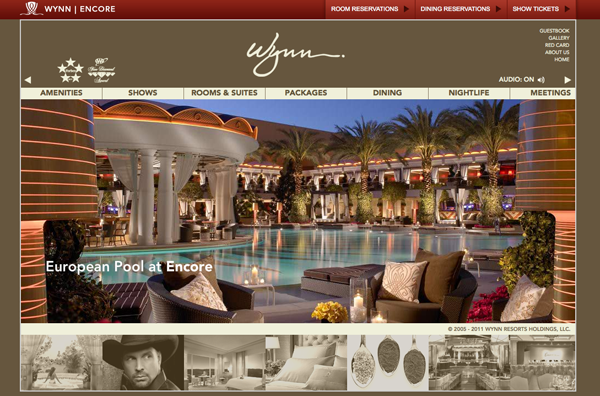 Embracing digital media and luxury branding online is an important marketing tool as websites and pages act as a gateway to the brand and help to build powerful connections with customers. Transferring the "feel" of luxury from offline stores to online can be difficult for brands, but it is vital that you showcase your status, quality, and exclusivity via core web design strategies. A webpage needs to easy to navigate and quick to load, while providing an experience that goes above and beyond those delivered by more "mass-market" brands. Successfully bringing web design and luxury together is key.
Building a luxury brand identity requires developers to embrace a few key concepts. For example, large blocks of photography, and layouts with more imagery rather than text, are often favored by fashion brands. However, it is important that these layouts are easy to use and that every product on the website is easy to find. UX should always be considered when focusing on luxury as a visually engaging page may not deliver an ideal end-user experience, which can have a detrimental impact on its visibility on search engine listings and be the antithesis of luxury.
Aim Appropriately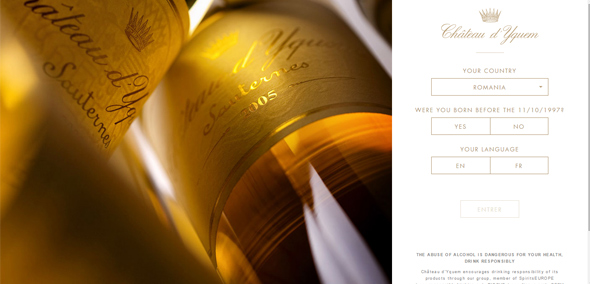 25 Luxury Website Designs with Elegant Layouts
If your brand is aiming for a classic, timeless elegance, then it may be best to adopt a clean type-driven logo design rather than trendy or cartoony fonts. Low-key fonts are popular as they are easy to read and complement other luxurious web design aspects. You could also adopt parallax scrolling, which incorporates animation effects to increase immersion. One area that is becoming more key for luxury brands is mobile, due to the rise of users navigating webpages on their smartphones and tablets rather than a desktop. Being mobile-friendly often involves streamlining aspects of a site and plays into the clean, minimal look of luxury. Other web design tips for luxury include classic layouts, unconventional design elements, clean spaces, dark color schemes and slideshows.
American businessman Steve Wynn is one of the best proponents of luxury design, having created scores of luxury brands in the hospitality sector. Wynn has overseen the construction of historically notable hotels such as the Bellagio, the Golden Nugget, and Treasure Island during his illustrious career, and has also been able to market them effectively. His own website is a testament to the feel of luxury, with contrasting hues, clean fonts, and engaging imagery. Wynn also knows how to unify brand identity across different channels so that the look is always consistent and experience is the same for end users.
Consistency Can Be Luxurious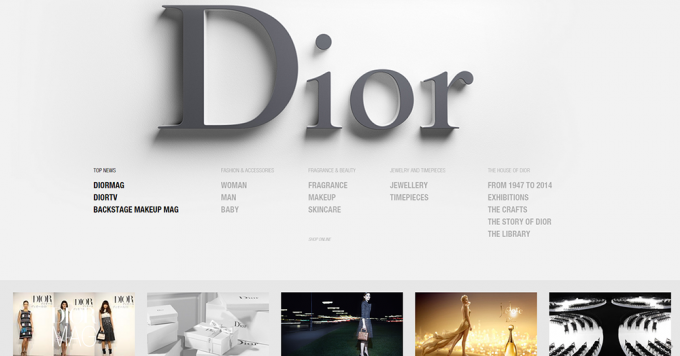 Web Design Trends Seen in 25 Luxury Brands
Keeping a constant image and maintaining a luxury brand for a variety of platforms is another challenge for web designers. This requires a strict control policy for content such as fonts, color scheme, slogans, and logos as these need to be transferable and easy to replicate. For example, the font spacing, body font, color, line height, and size must be decided during the branding process, while a predetermined color palette should be used to maintain and unify the brand for all communications and products online. It is important to remember that brand identity is the voice of your company, and it must be unified accordingly for best results.
According to luxury branding expert Alexis Maybank, enterprises must also produce content that feeds into the potential buyer conversation. While many brands often shunned digital experiences in the past as they believed it made them appear more exclusive, this mindset is now outdated as brands must build a synergy with tech to make luxury seem more accessible. Maybank states: "The engagement of the audience defines much of our success. We know the potential consumer must be engaged in five seconds. And how our website is created, its ease of navigation, and the beauty of the images are all part of this immediacy of engagement."
The Basics Are For Everyone
Finally, luxury brands must also perform the basics, such as paying attention to on-page SEO so that they drive traffic to their webpages and rank highly on Google and Bing. A lack of copywriting for SEO and the use of text as images can limit the impact of brilliant web design as it won't feature heavily in organic search results. Brands must also attempt to steer clear of common faux pas such as loud automatic audio, hidden ecommerce pages, barriers to entry such as having to enter a date of birth, and poor terminology.
When approaching luxury branding, always use effective web development and design elements to form a foundation that can later be expanded upon. You can then embrace luxury aspects knowing that your website will deliver the best UX while being visually attractive and engaging for all.