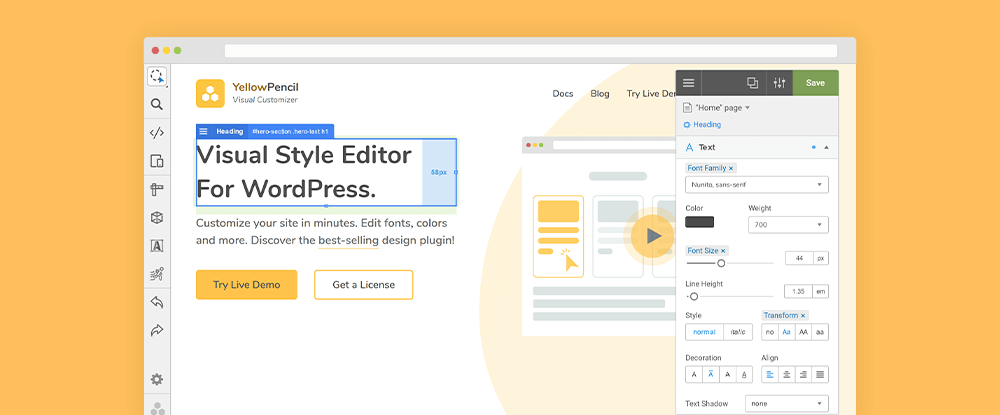 One of the great things about building a website with the WordPress platform is its versatility. Whatever the purpose of your website is, there are many directions you can go to make it the best it can be. All that thanks to the added flexibility that WordPress plugins can give you.
You can for example install plugins on your site to add features. Also to extend functionality, optimize SEO, or boost speed and performance. That is why it makes sense to search for WordPress plugins that could make a positive difference in the growth of your blog, website, or business.
Check out these 10 Best WordPress plugins for your 2023 website projects.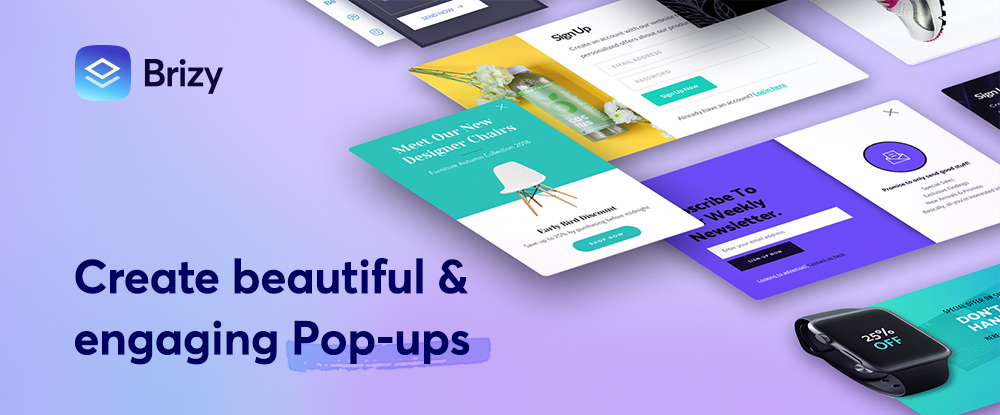 Let's get started with Brizy, a cloud-based website builder/theme builder for WordPress that offers an easy way of building or improving a website, especially if you're a beginner or a non-techie. Note: pros and techies are also quite fond of Brizy.
Brizy is fast, powerful, totally intuitive, and you can achieve the results you want without any need to worry about code.
Brizy's theme builder can be used to create dynamic templates and special pages as well as to customize any part of your site.
Since WooCommerce integration is included, you can customize any area of your online store or build a new one.
Select one of Brizy's 100+ high converting, pre-made templates, import from the included pages, blocks, or pop-up designs, or simply get started with a blank page if you prefer.
Brizy offers a White Label option.
Brizy is free to download, and a Pro version is available.
Click on the banner to learn more.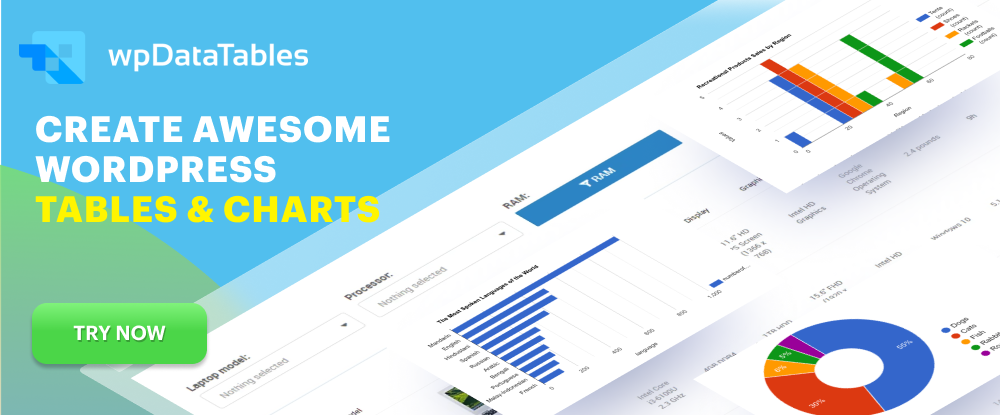 As a web designer you may enjoy the challenge of creating a data table or chart, but not necessarily the frustration that sometimes goes with it. wpDataTables does the heavy lifting for you and makes data management and table and chart building a relatively easy task.
66,000+ companies and individuals who work with financial, scientific, statistical, and other complex data types will tell you how much easier this WordPress tables plugin has made their work, due in part to its –
4 chart-building engines you can select from
ability to process data from multiple database sources
ability to create responsive, informative, and user editable tables and charts
use of Conditional Formatting to highlight or color code key information
integration with Elementor, Divi, Avada, and WPBakery
Click on the banner to learn more about how, with this WordPress tables plugin, you can avoid the frustration while enjoying the challenge.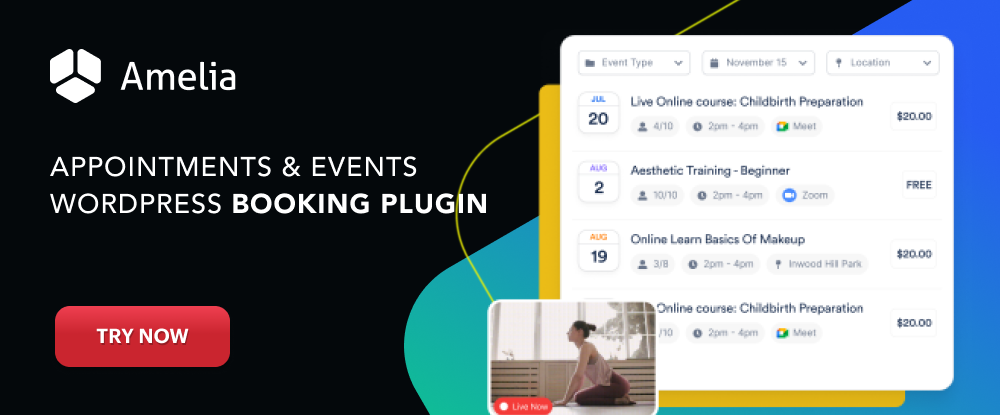 Integrate the Amelia WordPress booking plugin's functionality with a WordPress website design, and you will be rewarded with an automated booking system that will flawlessly manage unlimited appointment bookings for an unlimited number of business clients.
It can do all of this for multiple locations from a single dashboard. That alone makes it an excellent choice for client-oriented businesses such as beauty, healthcare, fitness, consulting, and educational enterprises.
With Amelia working for you –
your clients can book and manage appointments online 24/7.
your clients can receive reminders via Email and SMS notifications, or contacted using WhatsApp messaging.
events and group bookings will be effectively and efficiently managed.
your clients can make payments online with PayPal, Stripe, Mollie, or Razor.
Click on the banner to learn more about this money saving and game-changing automated booking system plugin.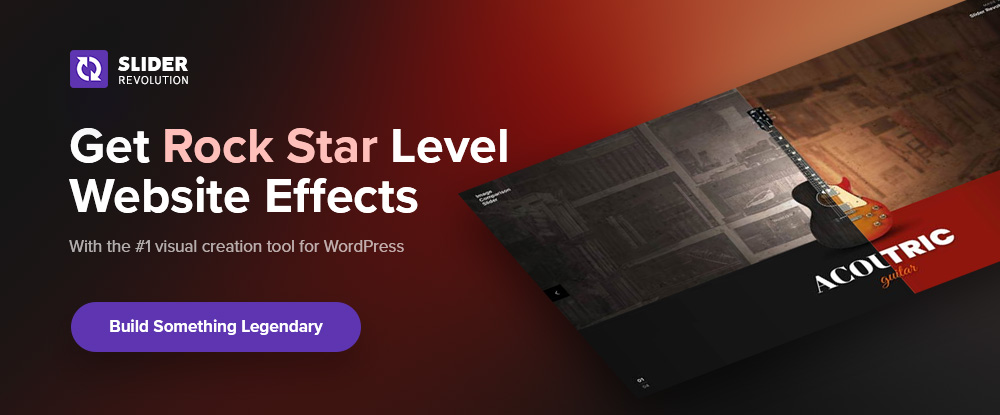 Slider Revolution changed, and what a change it was! Once an extremely popular WordPress slider plugin. Slider Revolution has transformed itself into a premium plugin web designers can use to add a WOW factor to otherwise unremarkable websites. Slider Revolution does this with –
innovative animation effects
250+ cool website templates that obviously include sliders.
Slider Revolution is trusted by 9 million worldwide.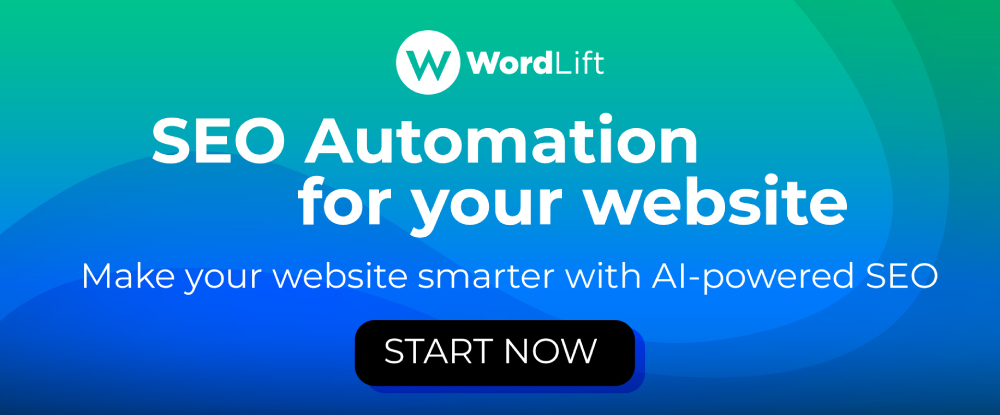 Create a Knowledge Graph using WordLift, and you can:
add structured data markup and increase internal links using semantic annotation.
help Google understand the content of your website and make it easier for Google to understand the relevance of pages, their relationship, and their value.
make your website smarter with AI-powered SEO while building up its expertise, authority, and trustworthiness.
start growing organic traffic immediately while doubling the time users spend on your website.
TheDock WordPress theme builder and editor is designed to help teams work together to create websites faster by streamlining their workflows. Sites built with TheDock look sharp, perform great, and are easily maintained.
TheDock plugin's visual editor writes the code for you.
TheDock-built themes feature fast page loads.
TheDock does not require shortcodes or additional plugins.
Key features include an auto-adjusting layout system, global UI components, and a White Label builder.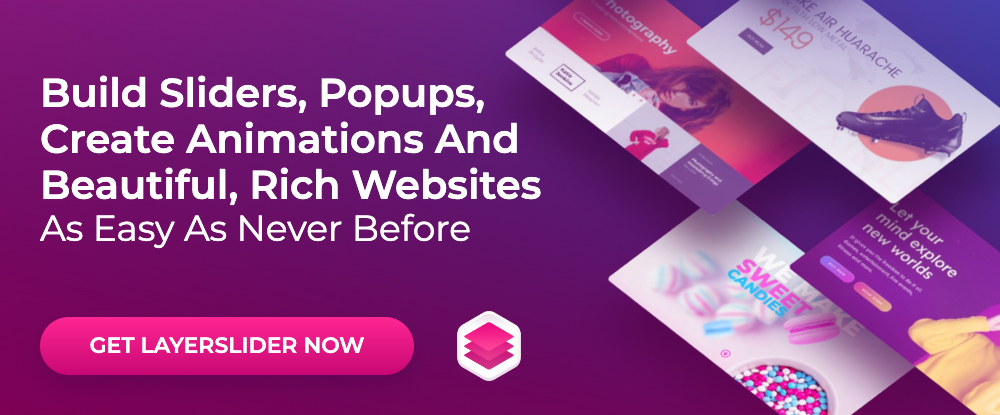 With LayerSlider, you can easily create shiny new websites or give existing ones a modern, spiced-up look and feel designed to impress clients and visitors alike.
LayerSlider makes boring sites look exciting again with stunning effects and spectacular animations.
LayerSlider is easy to use and offers a cost-effective solution to create an expensive-looking website at a tiny cost.
LayerSlider has 210+ highly customizable website, slider, and popup templates ideal for starting new projects.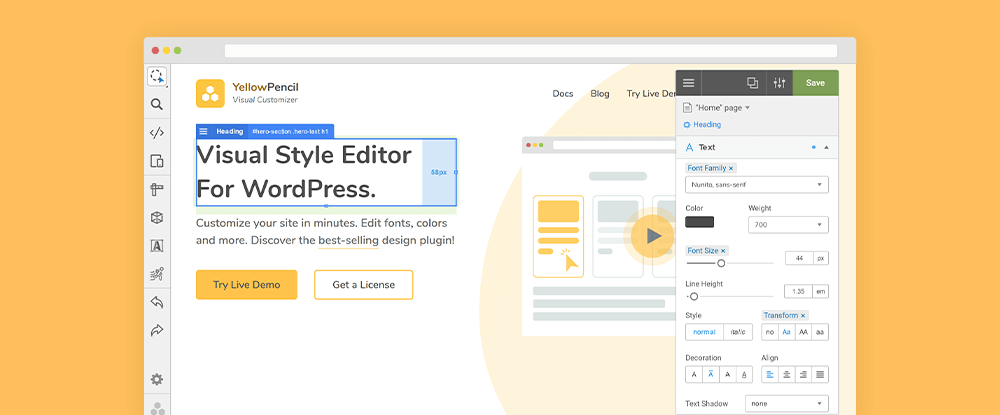 YellowPencil is a visual CSS editor plugin for WordPress that enables you to style, design, or customize any WordPress theme or site in minutes.
Any theme or site element's CSS position can be easily and instantly changed by drag and drop.
Fonts and colors can be visually edited, as can element size, margin, and padding properties.
YellowPencil's Visual Style Generators can be used to create animations, gradients, and other engaging features.
100,000+ users can attest to the popularity of Download Monitor, a WordPress downloads manager that helps users track & protect their file downloads by –
tracking all file download types, e.g., ZIP, PPT, XSLX, PDF.
accumulating statistics about total file downloads, downloads by IP, user role, period, etc.
setting advanced access rules based on user roles, download quota, and integrations with other plugins
Make Download Monitor the solution for tracking file downloads on your website.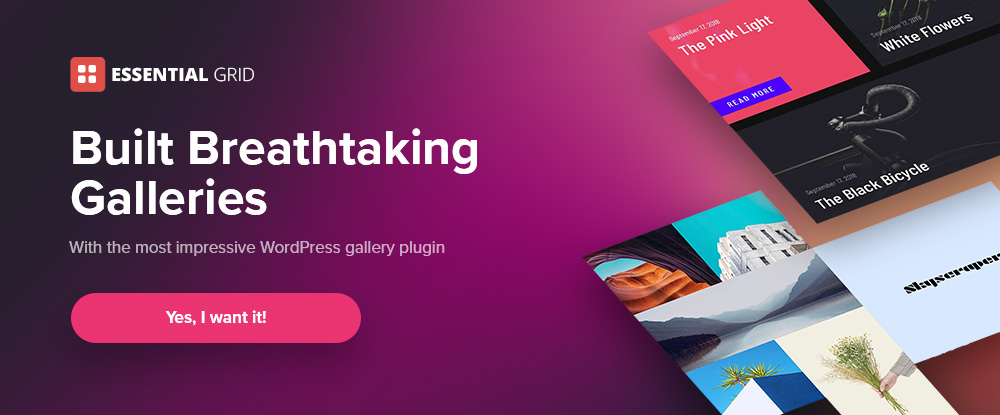 Essential Grid is the best WordPress grid plugin for you if you want your gallery to be your website's focal point rather than just another page. This must-have plugin can give your website a shot in the arm with its –
50+ customizable grid templates
grid building options from boxed and full-width to full-screen layouts to customized rows, columns, and spacings.
Essential Grid created galleries can also accept social media content from Facebook, Instagram, etc.
*******
One of the key reasons for building a website with the WordPress platform is its versatility and flexibility. Whatever the purpose of your website may be there are many directions you can go to make it the best it can be. Choosing the right WordPress plugin can be crucial for the functionality of your website. And also for the speed, security, and user-friendliness you want your website to have. Are you are looking to boost the look, feel, or overall effectiveness of your website designs? We suggest you to give the above 10 best WordPress plugins a good, close look.