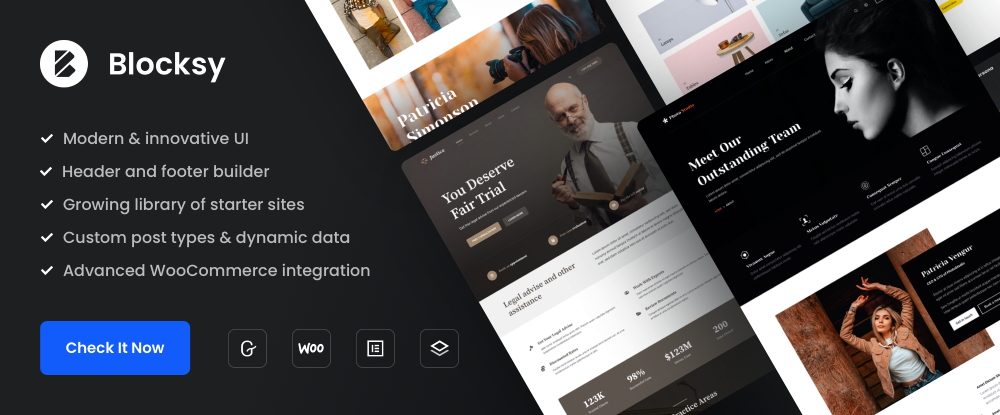 When you stop to think about it, many of the design tools and resources supporting WordPress are "must haves". Unless you're an expert at programming and would rather code than anything else, you will have to rely on themes, plugins, and other resources. Then you will be able to create a decent website.
What we are talking about here however, is simple. To create an absolutely stunning website as opposed to a run-of-the-mill one, or to add essential functionality to an existing one, you're going to need a design tool or resource that is absolutely "must have".
You needn't be concerned about there being a shortage of these web design tools or resources. There is none. Still, it can take a bit of searching to find the best of the bunch in a given category. That is what we have done for you in presenting these 13 essential tools and resources for designers and agencies.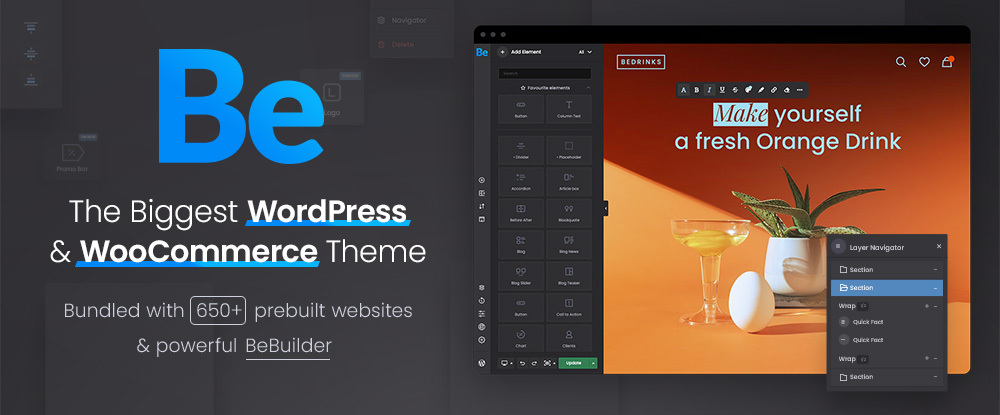 BeTheme is the best multipurpose WordPress theme there is for creating a website without having to rely on an excess of supplementary tools. Among its 40+ powerful core features, this popular (250,000 customers) theme gives you ready access to 4 best-in-class builders.
BeBuilder is a fast, super-intuitive WordPress website builder that allows you to view each element while you are customizing it.
WooBuilder provides a simple, highly effective approach to creating a pixel-perfect online store.
BeBlocks is a library of pre-designed sections that is a perfect companion to the preceding builders.
Be's Header Builder 2.0 makes it easy to create whatever type of header you envision; a big help when more than a single header style is called for.
Add BeTheme's library of 650+ customizable pre-built websites to the above and it is apparent how flexible and powerful BeTheme is. You can also get a good understanding of the great Be Builder's features by viewing this free Live demo.
Click on the banner to learn more about BeTheme and its powerful core features.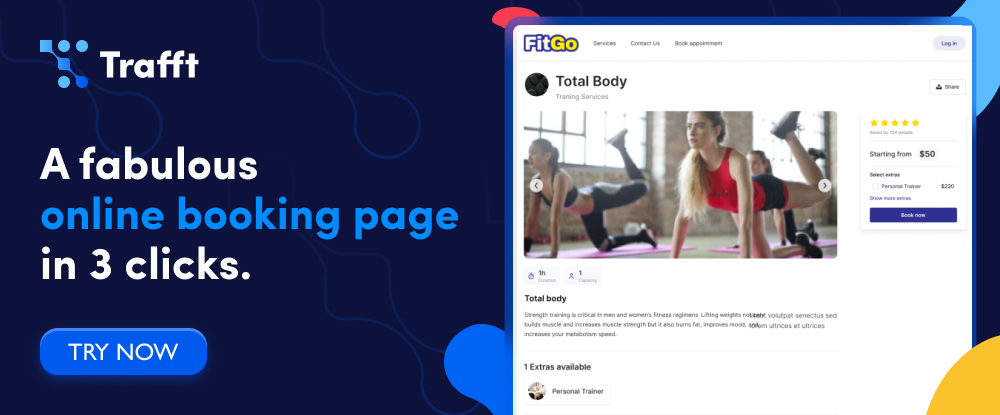 Trafft is a must have if you want to automate your business's manual booking operations. You could find a specialized tool to book your appointments, one to process your payments, another to manage your employee's schedules, and so on, and do the same for each of several locations if need be.
On the other hand, Trafft is a service business management software solution that will do all the above from a single platform.
There's no waiting with Trafft. Clients can book appointments online 24/7, they can make payments online using Mollie, Stripe, PayPal, or Authorize .net, and they can receive reminders and notifications via Mailchimp or SendFox.
Virtual meetings with clients/employees can be conducted via Zoom.
Trafft's integrations with Outlook Calendar, Google Calendar, and Google Meet help to streamline workflows even more.
Click on the banner to find out more about the benefits of using Trafft.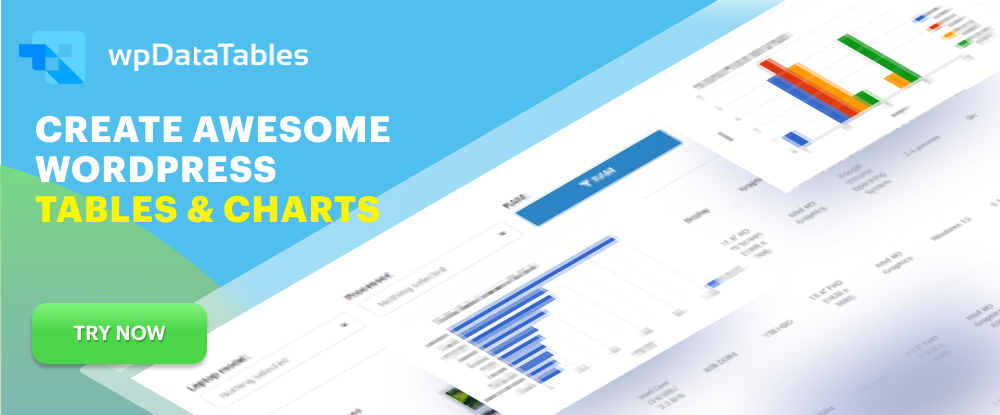 A client wants a selection of tables and charts that:
are informative, editable, responsive, and attractive.
will require huge amounts of data from a variety of sources in a variety of formats.
Are you somewhat hesitant to proceed, or simply have to refuse the request?
With wpDataTables, the best tables & charts WordPress table plugin in your design toolbox, it's a non-problem. You can satisfy your client and do so quickly because of wpDataTables –
ability to process huge amounts of data from multiple sources and formats including nested JSON.
4 popular chart-building engines: Google Charts, Highcharts, Chart.js, and Apex Charts.
powerful selection of sorting and filtering tools.
ability to create user editable tables.
Conditional Formatting feature that allows you to highlight or color-code key data.
Click on the banner to learn more about wpDataTables and what it could do for you.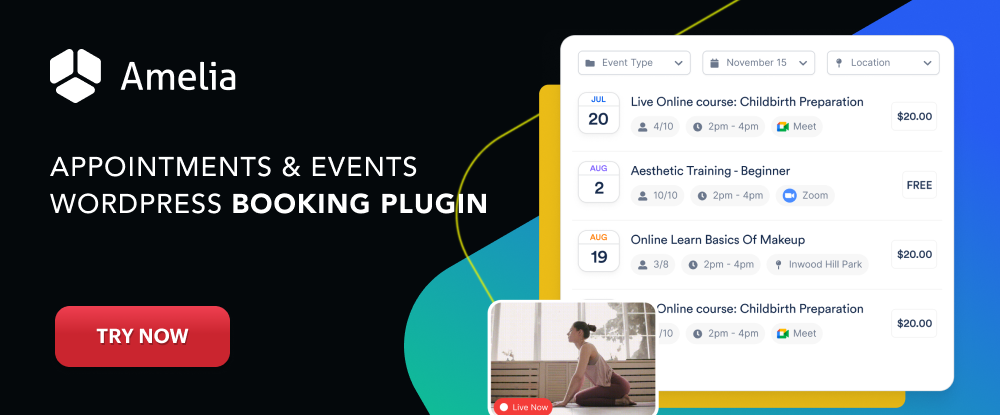 Add the Amelia appointments & events WordPress booking plugin's functionality to your service business's WordPress website and watch what happens. You'll suddenly discover that your manual booking appointments operation has been replaced with a system that:
perfectly manages multiple appointment bookings at multiple locations from a single platform and dashboard.
can manage individual, group, and events bookings, and receive client's payments online.
Amelia can benefit beauty, healthcare, fitness, consulting, educational, and similar service-oriented businesses.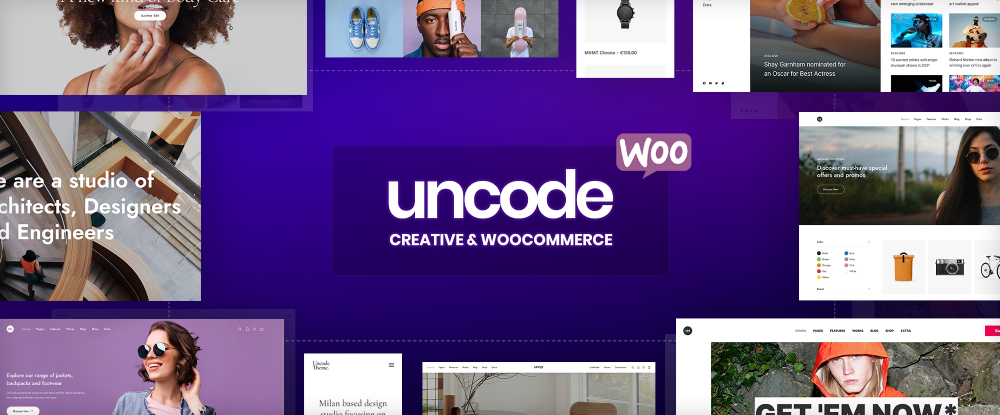 The Uncode creative WordPress theme is an Envato top seller that has logged 100,000+ sales to date. With Uncode, creating an attention-getting website can be accomplished relatively quickly and easily by –
mixing and matching the 70+ importable pre-made designs.
using the WooCommerce advanced drag and drop product builder and its remarkable collection of shop layouts.
importing the Wireframes plugin's 550+ section templates to build landing pages or the entire website.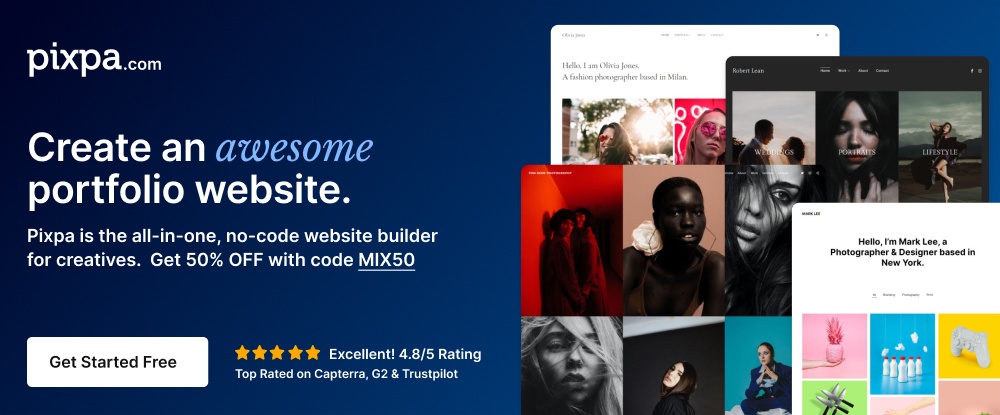 If you're looking for an easy website builder for designers with a great track record (a 4.8/5 rating) that allows you to create a unique and professional-looking website that reflects your brand, give Pixpa a try with its –
150+ customizable templates, range of SEO and Marketing tools, and multiple third-party tool integrations
a drag and drop editor that eliminates the need for coding.
everything for creating a portfolio, a store, or a blog platform.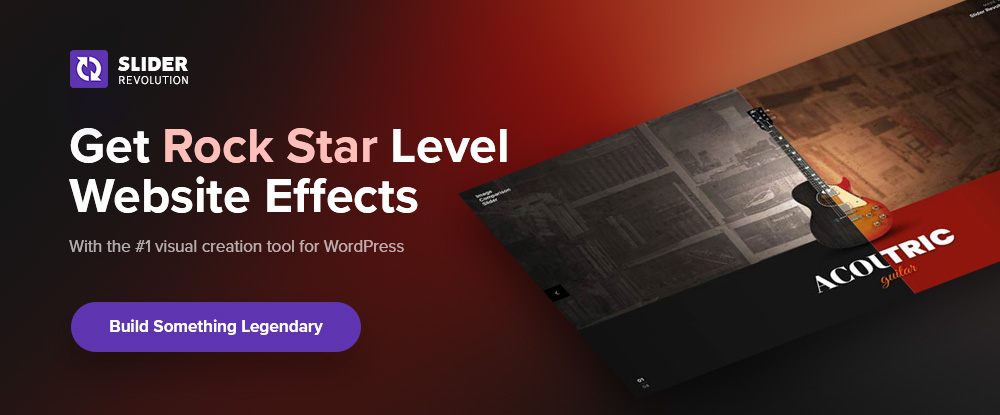 There's a secret weapon you should know about. It's the Slider Revolution plugin. It's actually more than a WordPress plugin as it can be used to create responsive sliders, web pages, and stunning visuals with –
animation effects and innovative visuals clients will absolutely love.
250+ website and slider templates for building pages or an entire site.
Since Slider Revolution is trusted by 9 million users it may not be a secret after all.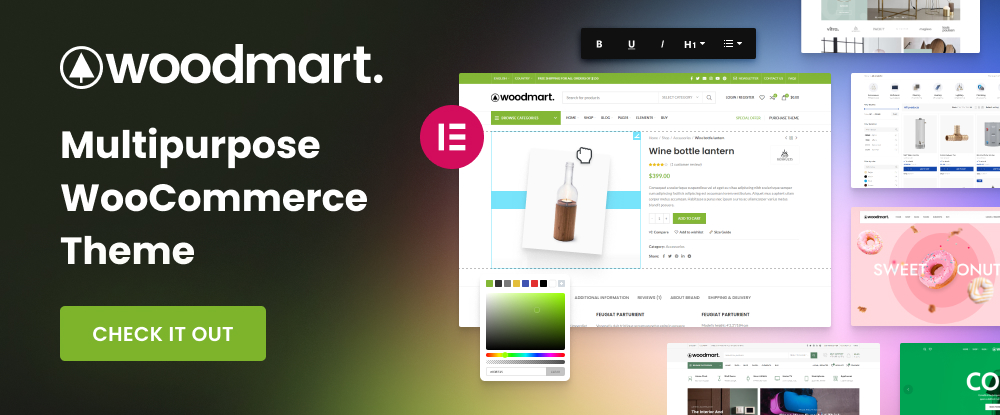 Woodmart is ThemeForest's most highly regarded WooCommerce WordPress theme. It is loaded with store-build features you won't find in lots of other eCommerce-oriented themes.
For example –
If you visit Woodmart's website, you might think you're in an actual store. The demo is that realistic. You can even filter by brand, color, price, etc.
WoodMart provides easy access to 75+ premade websites, 400+ templates, 15 special pages, and multiple product page display options.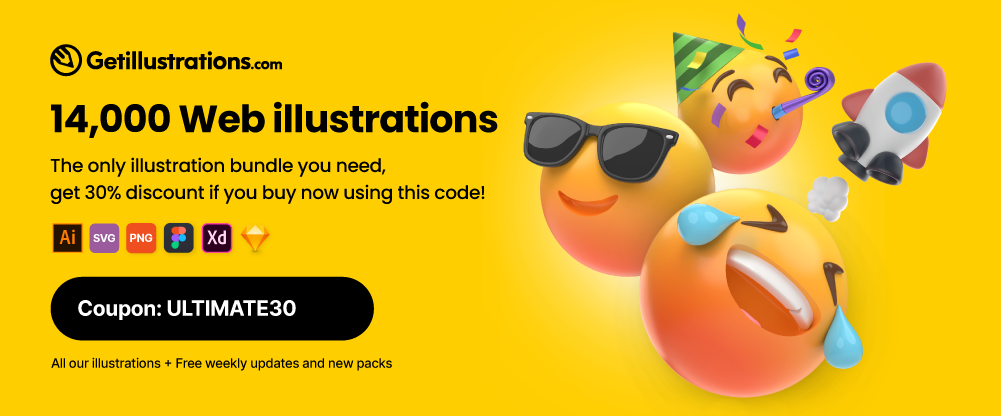 Not long ago, UI illustrations were the latest cool design trend. The trend now appears to be evergreen and here to stay. Specific illustration styles may vary in popularity over time, but there will never be a problem with finding what you need.
There are 14,000+ illustrations in nearly 200 categories in stock.
Download an illustration. With its accompanying commercial use license, you can use it forever.
Use coupon code ULTIMATE30 for a 30% discount.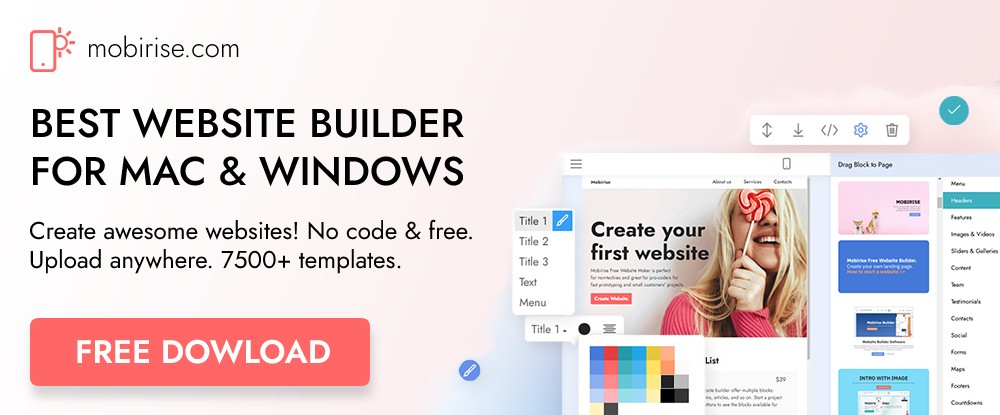 The Mobirise offline downloadable website building software app is ideal for non-techies, perfect for developers and web agencies, and great for fast prototyping and small projects.
Mobirise gives you 7500+ awesome building blocks and an extremely easy-to-use interface to work with.
You can use Mobirise as a desktop app.
You can host your site anywhere.
You can earn money. Mobirise is free for commercial use.
Your websites will be lightning-fast.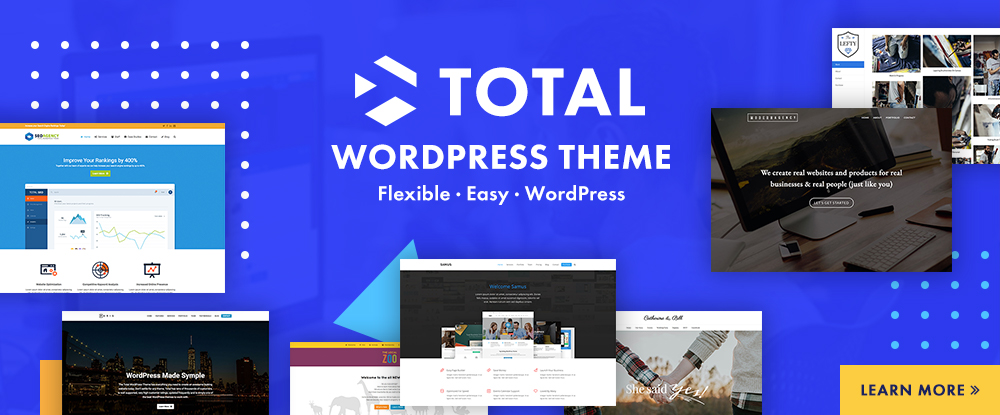 This aptly named WordPress theme is packed with design tools, aids, and options, has all the flexibility one could ask for, and is still fun and easy to work with.
Total's features include –
an extended version of the popular WPBakery drag and drop builder and custom builder elements.
90+ Section Templates, 45+ quick-import demos, unlimited color options, custom fonts, and live customizer theme settings.
WooCommerce integration together with full support for Elementor.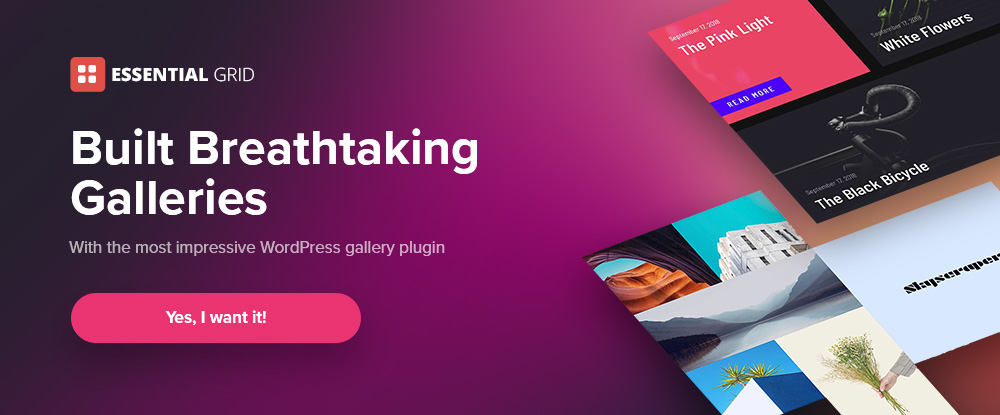 Essential Grid doesn't simply help you build a gallery. This, the best WordPress grid plugin of them all, will liven up your websites by helping you to portray your work in the most amazing ways possible with its jaw-dropping features that include –
50+ impressive, customizable grid templates, fully customizable grid layout options, and social media content feeds
responsive designs that give you total control over how your grids will appear on various devices.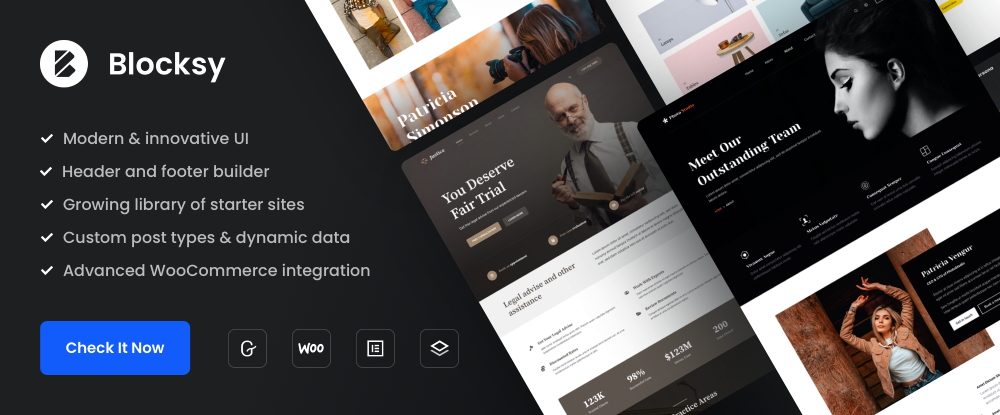 It would not quite be accurate to say Blocksy gives you a lot for your money if only because it happens to be the best free eCommerce WordPress theme out there.
Blocksy –
features advanced WooCommerce integration plus integration with Gutenberg, Elementor, Beaver Builder, and TutorLMS.
is faster than most similar WordPress themes.
is packed with cool features that include content blocks, White Label for agencies, header and footer builders, and dynamic data support.
---
Whether it's a design tool to help you create a mockup, a logo, a full-blown website, or a labor saving software-driven system, the web is full of design tools and resources you can use. You can maximize your web design skills and abilities. Most of those web design tools and resources are useful, and a few could definitely be categorized as "must-have's".
We have assembled this collection of 13 top tools and resources for designers and agencies for 2023. Several of which we would classify as "must -haves". They could help you create a successful online presence for yourself or your business or agency, or enhance an existing one.