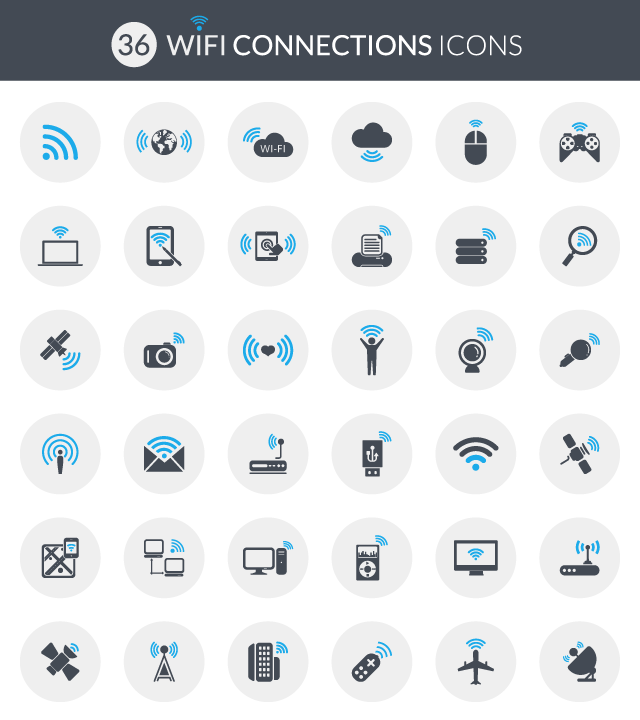 Today we have an exclusive icon set from our friends, Vecteezy. The set contains 36 wifi connections icons, all available for free. This collection of icons includes a PNG file, a PSD file, AI, SVG formats and EPS files.
Here's a full preview of all 36 vector icons for quick reference. Download yours below and enjoy!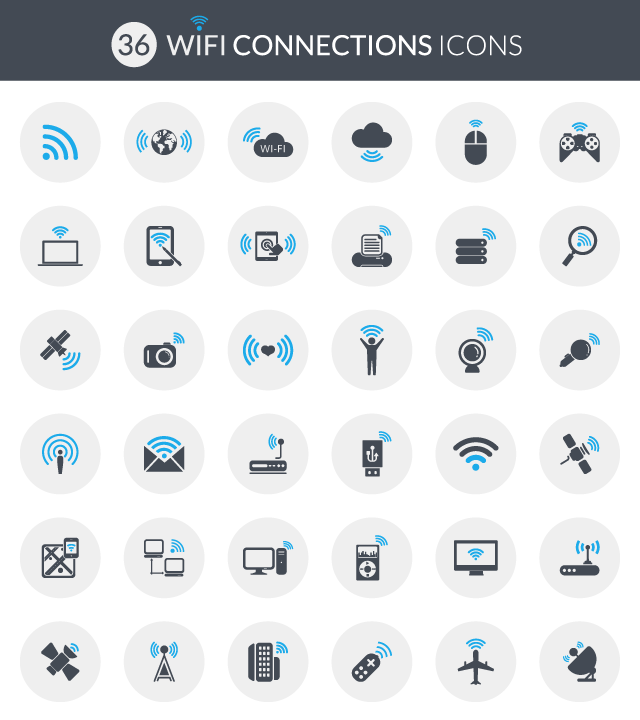 WIFI Connections Gadget Icon Set
Terms of Use
These icon sets are licensed under a Creative Commons Attribution 3.0 License. The icons may not be resold, sub-licensed, rented, transferred or otherwise made available for use.
If you'd like to share these icons, please refer your friends to this page.
Liked the icons? Have you used them in a project?
Share your comments and links below and let us know what you'd like to see next!