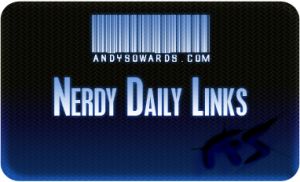 The week is progressing Nicely! Its TUESDAY so at least it isn't Monday ;). Today I rounded up some inspirational workplace posts to inspire you to pimp out your workspace! Hope you enjoy! Now Get your Daily Nerdy Web Development/Design Links!!
Web Development/Designer Resources, Inspirations and Entertainment!!
Great beginners look at PHP

GREAT Web Design Portfolios

GREAT SEO Checklist!

Awesome tutorial for Dramatic Splash effect!

Pattern Matching in MySQL

Creatively OverExposed images

Facebook Fatigued? Do you have the signs?

Great cross browser testing service

Snook style navigation with MooTools!

Great resources for web layouts and navigation

Get some of these habits!

Cant have enough generators!

Good read about zend framework for PHP

Open source Twitter Clients!

Send PDF's with ease

Best Designed News Paper?

AWESOME Minimalistic sites, love sites like this.

Good tips for presenting while people twitter!

Awesome lighting effects in photoshop tutorial!!

Creative Wallpapers!!

Death of old media?

Good read about portfolios

Good rule for twitter networking!

Awesome tutorial about comments with php, jquery and json!

Funny video of programmers building planes

AWESOME Brochures!

Good read for colorful logo designs!

Critique of mine for HellYeahDude.com !

PHP Class for uploading to YouTube via the API

Awesome read and Download of a Skinned YouTube API Chromeless Player! Nice!

amazing mac OS X Shortcuts!

MASTER LIST of productivity for Mac OS X Leopard users – Keyboard shortcuts for everything!!

AMAZING Mac Driven workspaces! very inspirational!

Cool OSX Command line tricks to access settings

more cool workplaces!

coolest DESKS Ever!

Trying to inspire today – Get inspired by all these creative office space links!

More awesome workplaces! get inspired!

Creativity in the workplace is very important, more creative workplaces!

Awesome ways to pimp your office!

GREAT Stock photo resource! Free!

LOL check it out
If you like this, You'll love These.