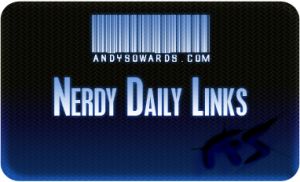 Wednesday Already?? This week is dragging by from the vacation! So if you need some extra Inspiration here it is!! Hope you enjoy todays post and pass it to a friend! Thanks everyone for all the love and support, I appreciate you all! Now Get your Daily Nerdy Web Development/Design Links!!
Web Development/Designer Resources, Inspirations and Entertainment!!
Awesome columns. CSS and jQuery

These Are Stunning!!

Great things comics can stop doing now.

Doesn't sound like THAT many…

Excellent tips for new twitter users!!

Phishers on twitter!

Great color pallet tools!

True that! get your social media on!

Great collection of facebook tips and tricks!

Awesome motion graphics tutorials!!

Crazy breakfast epidemic on twitter!!

Awesome blog contest!

Interesting take!

kickass typography

Awesome wp plugins!!

Excellent keynote speech

Good read – bad economy creates opportunity

Wasting time rocks.

Awesome spring poster tutorial

Awesome graphic art pieces!!

good read – comparison. basically @GaryVee is the man.

awesome jQuery snippets for select inputs!

awesome tips for gaining RSS Subscribers!

wow. awesome contest.

Awesome read – Hire someone for sales in your freelance biz

interesting approach to fund raising on twitter

This is an epic, must read. Zeldman Interview

Awesome photoshop tutorials from may!

Great tips for dealing with Burnout – we all need this

Great watercolor brushes for Photoshop

Awesome javascript libraries!

The new Intel commercial is hilarious. definitely worth a watch.

Awesome wii mod for usb hard drives – love wii mods now that I actually have a wii

Great Interview with a great friend and Designer! @cheth on twitter is definitely a solid follow
If you like this, You'll love These.